Testing at

College

The health, safety and wellbeing of the entire college community is our top priority at Loughborough College.

As we fully re-open following lockdown on 8th March 2021, we have been asked by the government to put in place a testing regime to help break the chains of COVID-19 transmission and ensure the safety of everyone who visits our campus.
What to expect

when you return to campus

Starting the week beginning 8th March, 2021, students attending campus will be offered a total of three, on-site Lateral Flow Device (LFD) tests on campus, three to five days apart.

The LFD tests are simple to carry out and the results are returned in just 30 minutes.

As soon as you receive a negative test result, you will be able to go into face-to-face lessons. If you receive a positive result, we will advise you on what to do next in line with our self-isolation policy.

Testing will be done on a classroom-by-classroom basis, with class bubbles booked in to use our specially created onsite testing suite located on the first floor of the Hub in the View.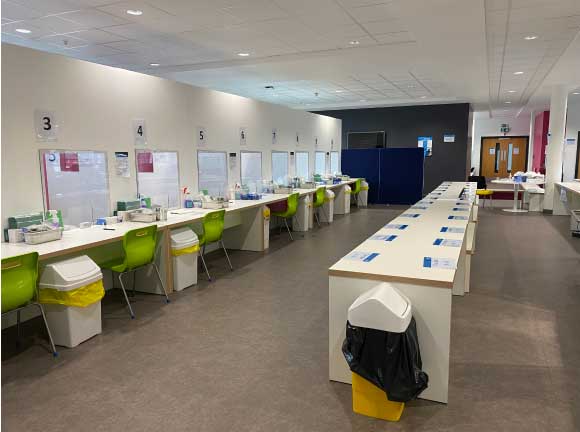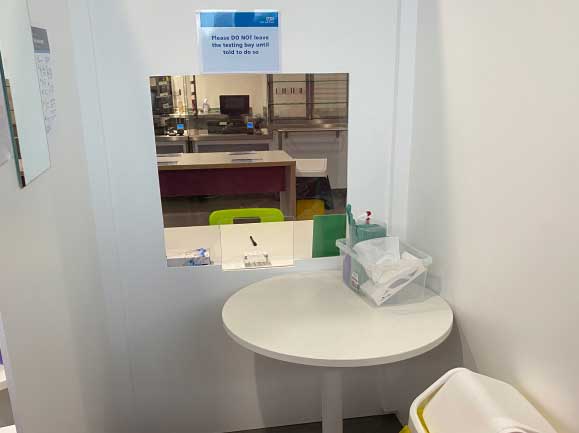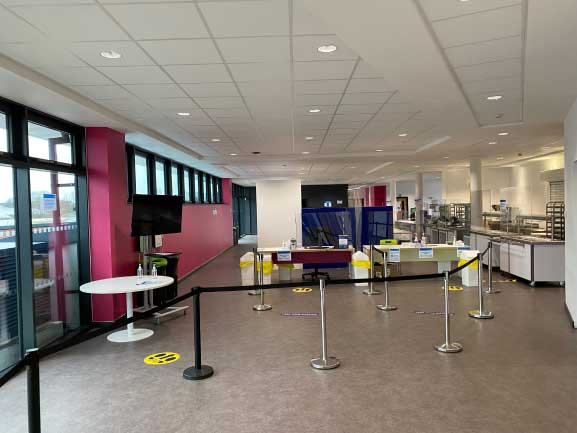 Testing Centre located in the View - The Hub
Home Testing
After you have had three tests on campus, you will then be asked to complete two tests a week at home before you come into College. This is designed to ensure COVID cases and the local R rate remain low
Home Testing Guidance
This Department of Health video shows you how to self-test at home:
Hands, Face, Space

Golden Rules

Remember, face coverings are now mandatory in classrooms as well as communal areas as part of our additional safety precautions. We ask everyone to look out for each other by observing the rules at all times:
Hands

Wash your hands regularly

Face

Wear a face covering

Space

Ensure a safe 2m social distance