Our Loughborough College International Foundation Programme is specially designed for international students who have good end of school grades but require one extra year of study before beginning their university studies in the UK.
Loughborough College International Foundation Programme students undertake a comprehensive induction, which introduces them to their course, the College, the surrounding area, and living in the UK, through a variety of activities and events. This enjoyable and exciting experience ensures that students quickly settle into the College, whilst also providing an ideal opportunity to meet new people and make new friends.
TEACHING AND SUPPORT
Students can be confident that, throughout their studies, they will receive high-quality academic teaching, guidance from a Progress Tutor, and ongoing help and advice from an experienced International Team.
At the start of the programme, students will discuss study plans, timetables, and the structure of the Loughborough College International Foundation Programme. Their Progress Tutor also guides and supports students during their UCAS application and specialist advice is given to assist students in making their university choices, deciding which course is best for them.
Course Content
The Loughborough College International Foundation Programme is a flexible learning experience, offering Academic English Study (AES) classes, as well as a great selection of subject-specific modules. The programme consists of four key elements:
Academic English Study
These classes help students to develop the skills essential for success at university, including note-taking, researching, extended writing, presenting, and summarising.
Subject-specific modules
These focus on equipping students with the foundation-level subject knowledge required to progress on to more specialised study at university. Written and developed over many years specifically with international students in mind, they will help you learn all of the essential subject knowledge for your university study.
Tutorials
Progress Tutors work closely with students throughout the programme, supporting them in their academic development and monitoring their progress. They offer advice in regular meetings, helping students to apply through UCAS for university and ensuring that they receive the best possible education during their time at the College.
IELTS support
English language tutors are on hand to support those students who need to improve their IELTS score before starting their degree programme. You will study 3 hours of IELTS per week.
COURSE PATHWAYS
The Loughborough College International Foundation Programme offers you the choice of four pathways
Business
Science and Engineering
Sport
Computing and IT
Each chosen pathway would contain some compulsory and some optional modules. These modules have been selected as the most suitable for progression, maximising your eligibility for your undergraduate degree choice.
Entry Requirements
An Academic IELTS for UKVI score of 5.0 overall, with no less than 4.5 in each part.
Five C grades or above at GCSE or O level (or other equivalent international qualification)
Three D grades or above at either AS or A Level
We welcome applications from all students who have successfully completed other high school qualifications.
TUITION FEES 20/21
Loughborough College International Foundation Programme – Fee per Year £9,500
Progression Opportunities
On successful completion of the Loughborough College International Foundation Programme we can offer:

Our students applying through UCAS have previously progressed to: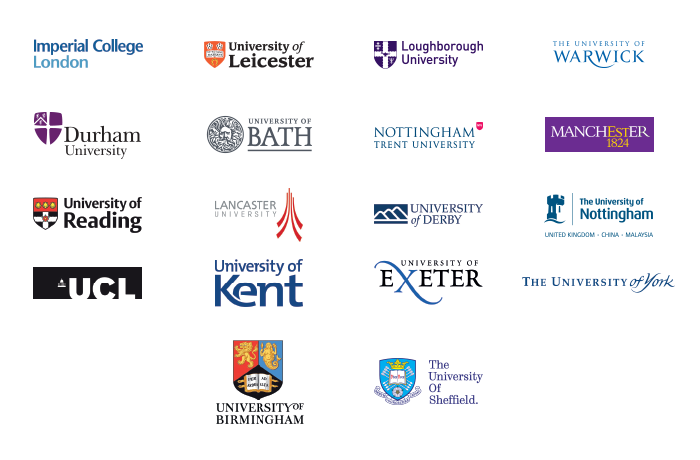 *subject to meeting the institution's minimum entry criteria
We can also offer, in addition to the UCAS process:
Access to ten of the country's leading universities through StudyGroup including Keele, Leicester & Kingston (London)
Access to over 30 UK based universities through BellerbysCollege including Oxford Brookes, Leeds and the University of Westminster

Find out more
at an Open Day
It's great to read about a college and what it has to offer but there's really no substitute for experiencing it at an Open Day.
At our Open Days, our expert staff are on hand to tell you about our courses and what careers they lead to.
They'll also guide you through our application process, explain the different kinds of support available, and talk to you about the huge variety of enrichment activities that you can be part of.
With opportunities to talk to our current students, as well as take part in tours of our campus and halls of residence, an Open Day really is the best way to get a feel for what it's like to be a Loughborough College student.
Our next open day
Saturday 8th February 2020 10:00am - 1:00pm