WHAT ARE
?
T Levels are a new, two-year qualification for 16 to 19 year olds who've finished their GCSEs.
Designed with employers, each T Level is equivalent to studying three A levels and helps young people develop their knowledge, attitude and practical skills to enable them to thrive in the workplace.
At the heart of each course, an industry placement (minimum of 315 hours) will give you as an employer, early access to the brightest talent entering your industry.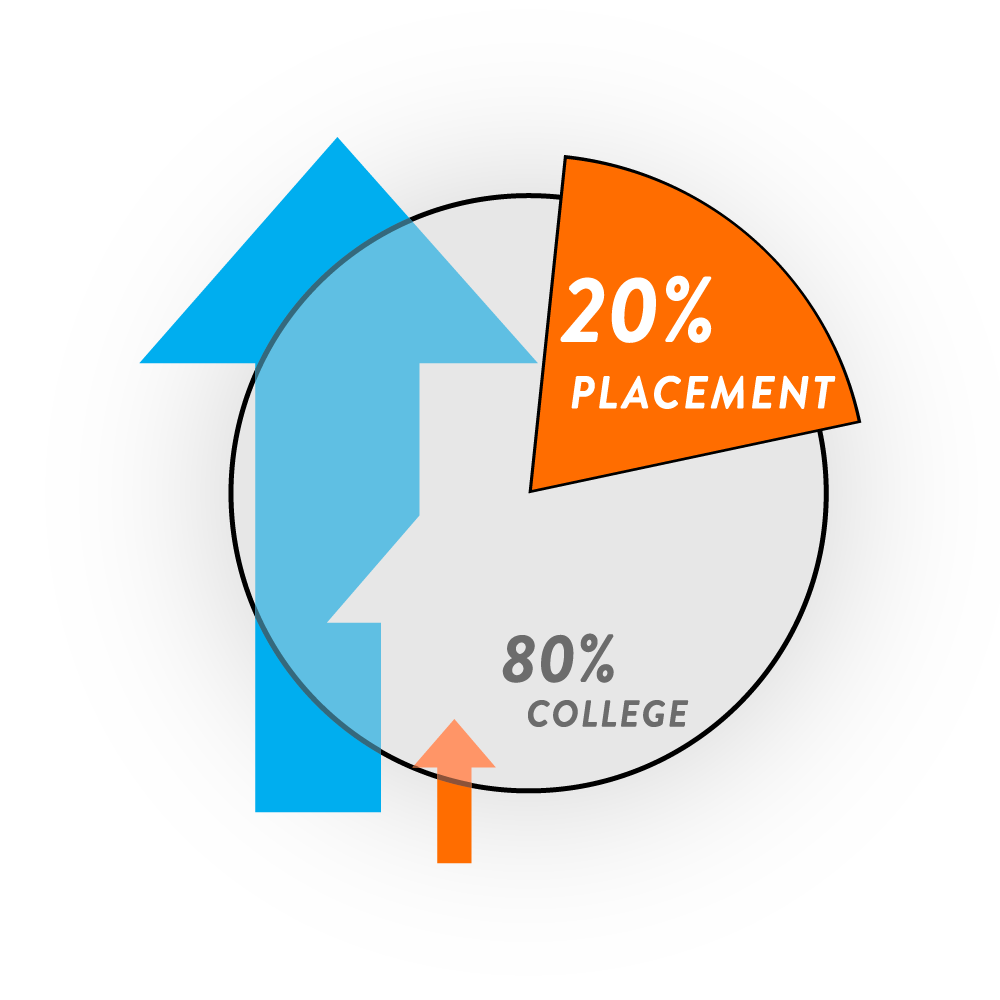 WHY GET

INVOLVED?
DEVELOP YOUNG PEOPLE INTO YOUR INDUSTRY

Placements give you a chance to work alongside the next generation of workers entering your industry, making sure they develop the knowledge, attitude and practical skills to succeed.

FIND SOLUTIONS FOR ENTRY-LEVEL SKILLS SHORTAGES

Inspire the next generation of workers. You develop future talent for your business and capitalise on new ideas and a fresh perspective.

COST-EFFECTIVE CHANNEL FOR RECRUITMENT

Avoid many of the costs associated with advertising for recruitment by working with Loughborough College to connect with young people who are deciding on their careers.

BETTER MANAGEMENT AND MENTORING SKILLS

Placements create opportunities for staff to act as buddies, coaches or line managers to students. This helps existing staff gain management and mentorship skills, both of which are known to increase job satisfaction.
T LEVELS AND INDUSTRY PLACEMENTS

AT LOUGHBOROUGH COLLEGE

If your organisation is looking for talent in any of these areas, and can offer support and mentoring to a young person, please contact us using the enquiry form for further information.

These skill areas don't need to be the primary focus of your business; some of them - Digital and IT - may apply to all organisations.
HOW CAN

EMPLOYERS GET INVOLVED?

There are a number of ways employers can get involved and benefit from working with Loughborough College.
Supporting Loughborough College with the delivery of the Industry Placement for T Level students.
Supporting Loughborough College in the development and delivery of assessment.
Provide college site visits, guest speakers, work experience, supported internships, virtual placements and other initiatives. We can also promote paid opportunities that you may have.
REGISTER

YOUR INTEREST

Simply complete the form below to register your interest to get involved and one of our team will be in touch to help put together a programme that works for your business.
FREQUENTLY

ASKED QUESTIONS
Can I interview the students prior to them starting their placement?
Yes, when supporting a student with an Industry Placement you are able to interview them prior to starting. Our employability coordinators will be able to promote placement opportunities to students and ensure they apply to them. We will be then able to submit applications or student names for you to consider to interview.
Do I need to pay the student?
Industry Placements aim is to develop the students work place and technical skills. Therefore, there is no obligation to pay the student. Some employers do pay the student, or support in travel or other costs.
What responsibilities can the student do while on placement?
We ask the all employers to go through an induction with the student first so they understand what is involved. We expect students to support or lead in tasks that reflect the industry that matches their course. This will allow students to develop the key skills and experience that is needed when working in their chosen sector.
What hours do the students need to work?
As part of an Industry Placement a student needs to complete a minimum of 315 hours. Industry Placements need to reflect industry, therefore full working days are desirable. However, we do understand that hours may change within different sectors.
Do college staff visit the student when on placement?
Yes, as part of an Industry Placement a college member of staff will visit the student while on placement three times. This contributes to the development of the student while on placement.
What paperwork do I need to do?
We ask employers to record the number of hours a student completes while on placement. We also ask for some feedback while on placement. However, we will go through this prior to the placement starting.
OTHER OPPORTUNITIES

FOR YOUR BUSINESS
PROFESSIONAL QUALIFICATIONS
We have a range of professional qualifications available for staff to enhance their skills and help streamline your business. Staff can develop skills to help manage and lead teams, assist with accounting functions and marketing.
VIEW COURSES
CPD & DISTANCE LEARNING
We have a range of accredited distance learning courses that can be completed in just 12-16 weeks. Covering topics like working with people with mental health needs, equality and diversity, health and safety and many more these programmes are often fully funded.
VIEW COURSES