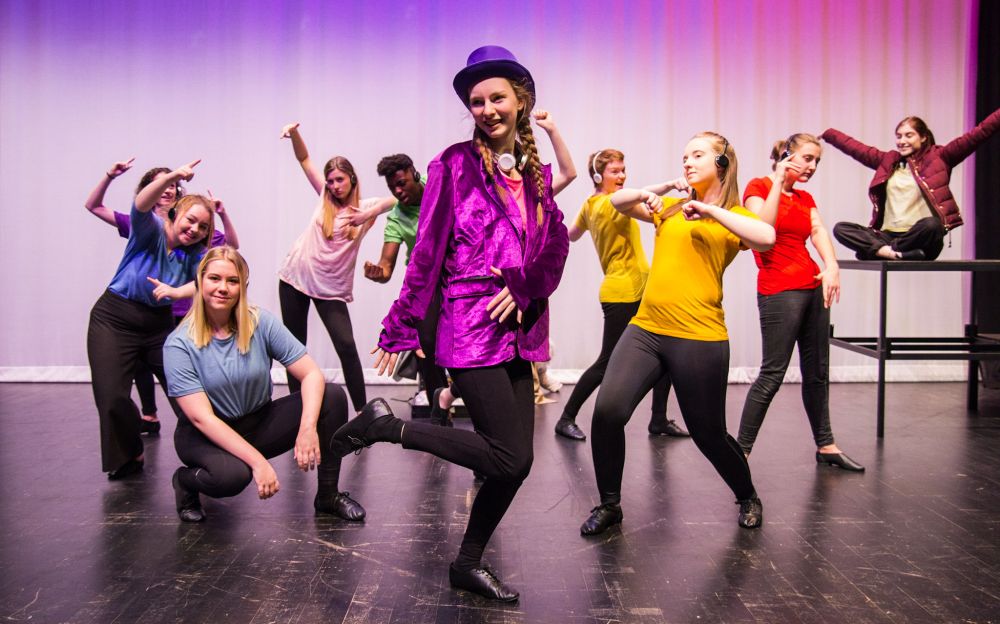 Loughborough College unwraps golden ticket performance of Charlie and the Chocolate Factory
Loughborough College has unwrapped a Wonka bar and revealed a golden ticket performance inspired by Charlie and the Chocolate Factory.
Performing Arts students invited audiences to share in the fantastical adventures of Charlie Bucket, Grandpa Joe, Willy Wonka and an eccentric cast of characters from the beloved Roald Dahl tale.
A river of chocolate, a glass elevator and children juiced, shrunk and squeezed through a tube were brought to life in an outstanding physical theatre version of the story developed by the 12 strong Loughborough College cast.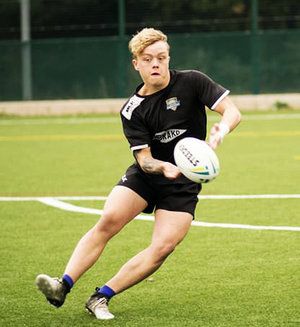 Loughboroough College rugby rising star set to make professional debut
Loughborough College rising star Joshua Jackson is preparing for one of the most daunting prospects of his rugby career.
The 17 year old will not only be making his professional debut for Coventry Bears this Friday night but he will also be facing reigning Super League Champions, the Leeds Rhinos.
The young player, known as JJ, who is part of the successful Midlands Hurricanes Rugby League programme at Loughborough College and recently signed with the Bears , will face his challenge at Butts Park Arena.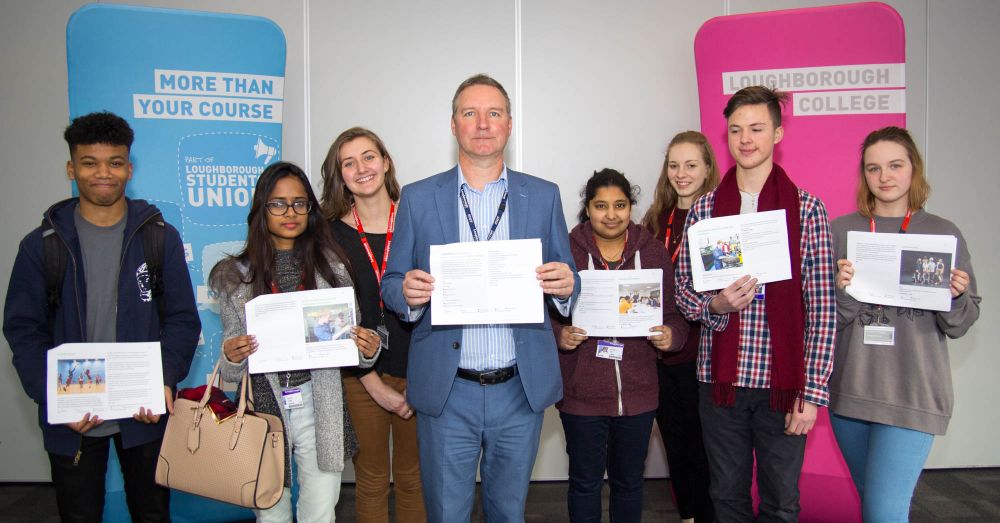 Equality and diversity guide launched at Loughborough College
Today sees the launch of a guide showcasing and sharing the work of staff in embracing equality, diversity and inclusion across Loughborough College.
Packed with tasks and activities being used in teaching, learning, assessment and beyond, Equality and Diversity Manager Des Gentleman hopes it will prove to be a valuable resource offering a host of ideas to both boost greater awareness and develop practice.
"I've experienced first hand some of the huge range of creative work staff are doing in this area and have now gathered it all together in a brand new booklet.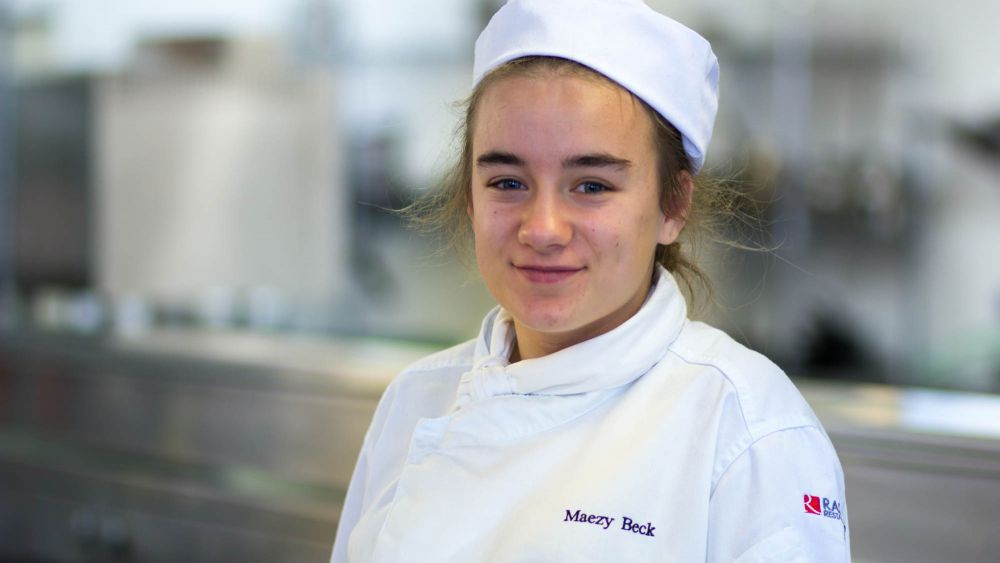 Competition debut sees Loughborough College student scoop national prize
The catering competition debut of Loughborough College student Maezy Beck has seen her scoop a major national prize.
Three of only eight finalists selected from across the UK were from Loughborough College, with Maezy joined by Hospitality and Catering classmates Sophie King and Kieran Rudolph, at the Revamp the Vol-au-Vent challenge from global patisserie company Pidy.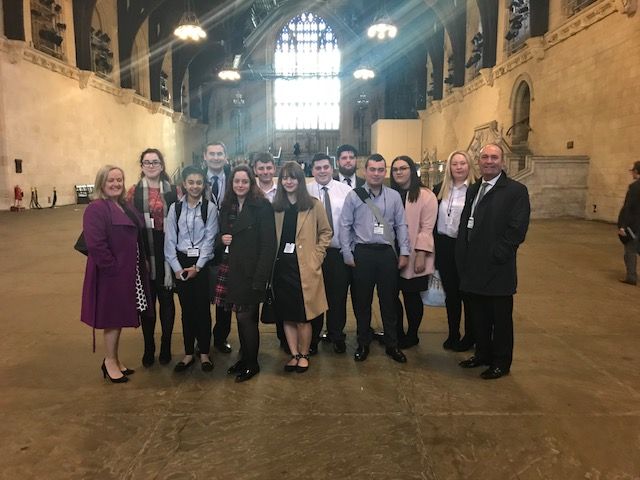 Loughborough College invited to House of Lords
Loughborough College students, staff and governors joined leading names in education for a major reception at the House of Lords this week.
Baroness Burt of Solihull extended an invitation to the event celebrating Midlands further education colleges where guests heard from speakers including Education Select Committee chair and former Skills Minister Robert Halfon.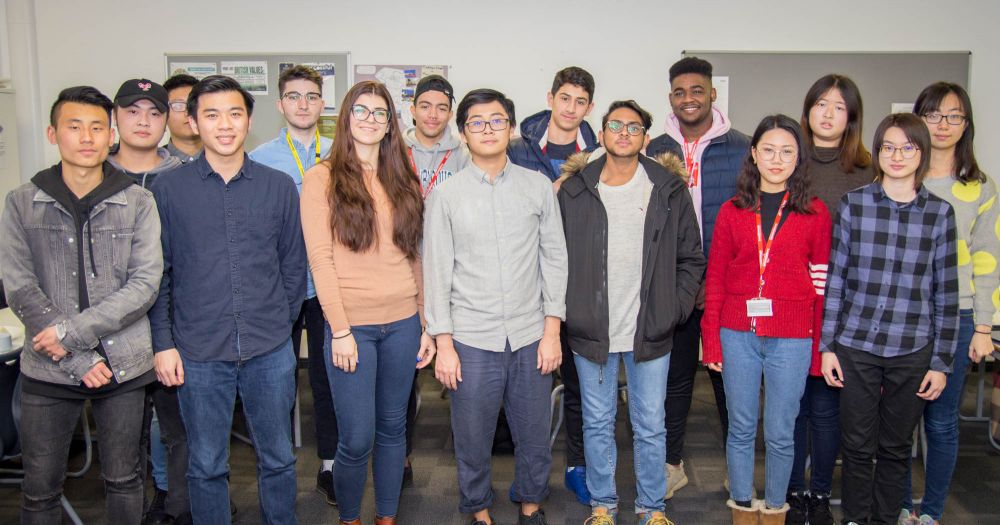 International alumni share top tips with new students
Students on the brand new Loughborough College International Foundation Programme this week invited alumni to share a cuppa – and the benefit of their experience.
Nine nations are represented amongst the 16 students who have been offered coveted places on the recently-launched programme and they were eager to hear from international students who completed their studies at the College in the summer before moving on to some of the country's top universities.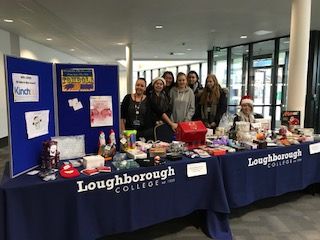 Christmas boost marks outstanding term of fundraising at Loughborough College
An outstanding term of money-raising activities has been topped with a Christmas boost to charity funds at Loughborough College.
A range of local and national causes have benefited from a host of seasonal sales and donations.
Health and Social Care students organised a film night, face painting, a raffle and tombola - with level 2 health and social care programme lead Sharon Geary inviting sponsorship not to moan for a day – and raising more than £470 for Young Minds. "It's a charity particularly close to my and the students' hearts.
Dramatic rescue training gets Loughborough College students in deep water
A Loughborough College student found herself in a deep water fight for survival during a dramatic international rescue operation simulation with the Royal Navy.
Kerri Flynn and fellow Public Services degree students from the College faced disturbing scenes at the heart of a full-scale British-led disaster training exercise for the German Navy in Plymouth.
A helicopter flew in and out of a 'hurricane-hit village' as troops tackled fires, flooding and casualties, with Loughborough College students stepping into the role of victims.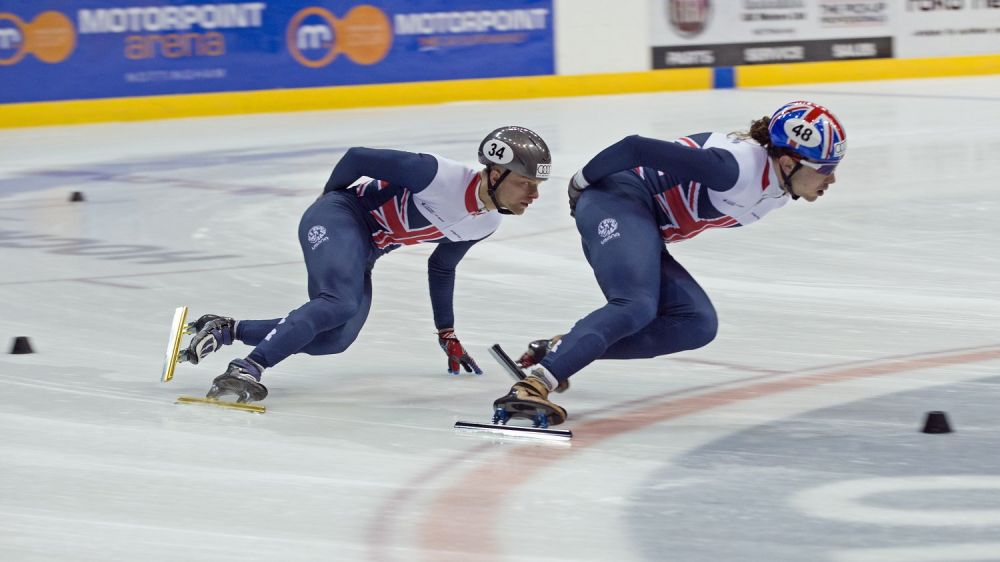 Winter Olympic Games selection for Loughborough College students
Four Loughborough College names are amongst the latest athletes to earn selection for the 2018 Winter Olympic Games.
Speed skaters and current students Kathryn Thomson and Farrell Treacy together with former students Elise Christie and Joshua Cheetham will represent Great Britain in South Korea in February.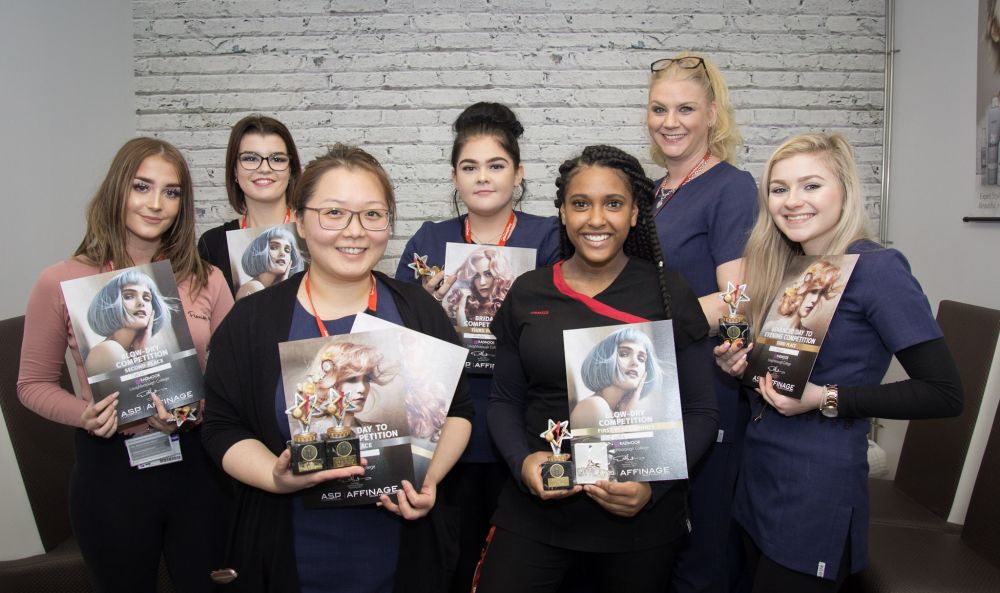 Winning hair and beauty puts Loughborough College students in line for big prize
The 2017 Loughborough College hair and beauty competition has ensured no fewer than six students will line up for a prestigious competition in the new year.
Going head to head for hair and facing off for make up, 36 students went against the clock for the rigorous Association of Hairdressers and Therapists' challenge.
"The competition is a brilliant preparation for the pressures the students will face in the industry.