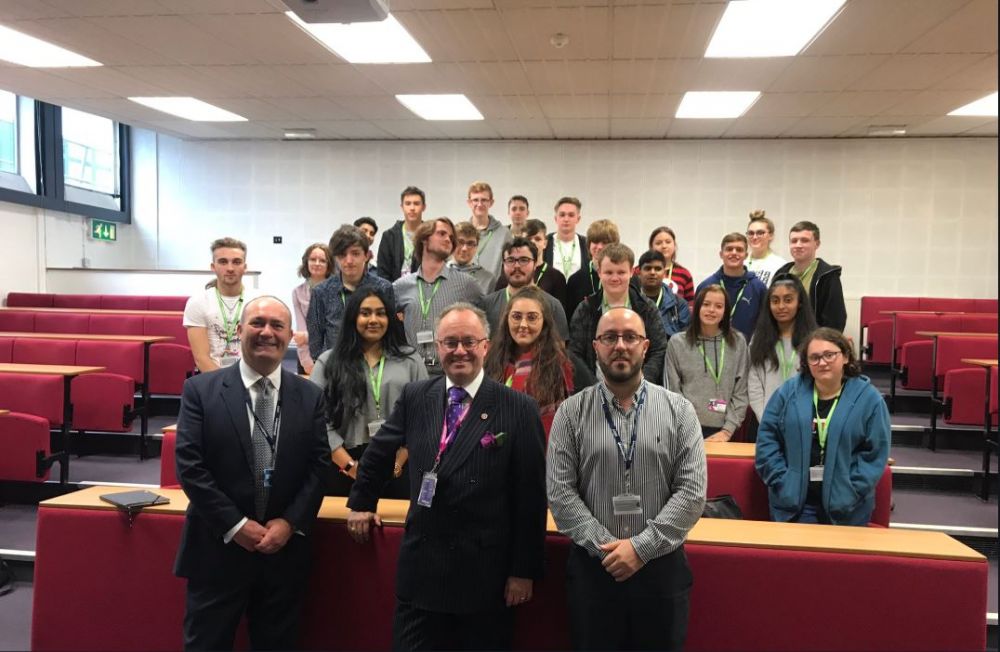 MEP offers Loughborough College students behind the scenes glimpse of European Parliament
Loughborough College Sixth Form was given a glimpse behind the scenes of European politics during a recent visit from MEP Rupert Matthews.
The European Parliament representative for the East Midlands shared aspects of his work in Brussels and across the region with 40 A-level Politics students before inviting questions.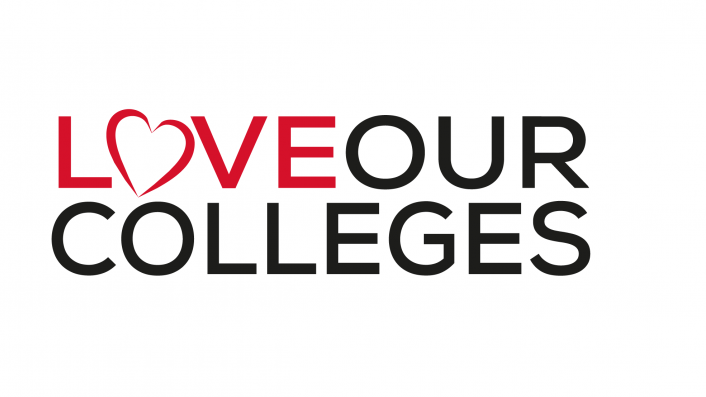 Loughborough College CEO asks MPs to highlight today's action in Westminster
Loughborough College CEO John Doherty has asked MPs to highlight a major day of action in Westminster, following a report from the Institute for Fiscal Studies indicating an "almost complete lack of growth in spending on further education" for almost a decade.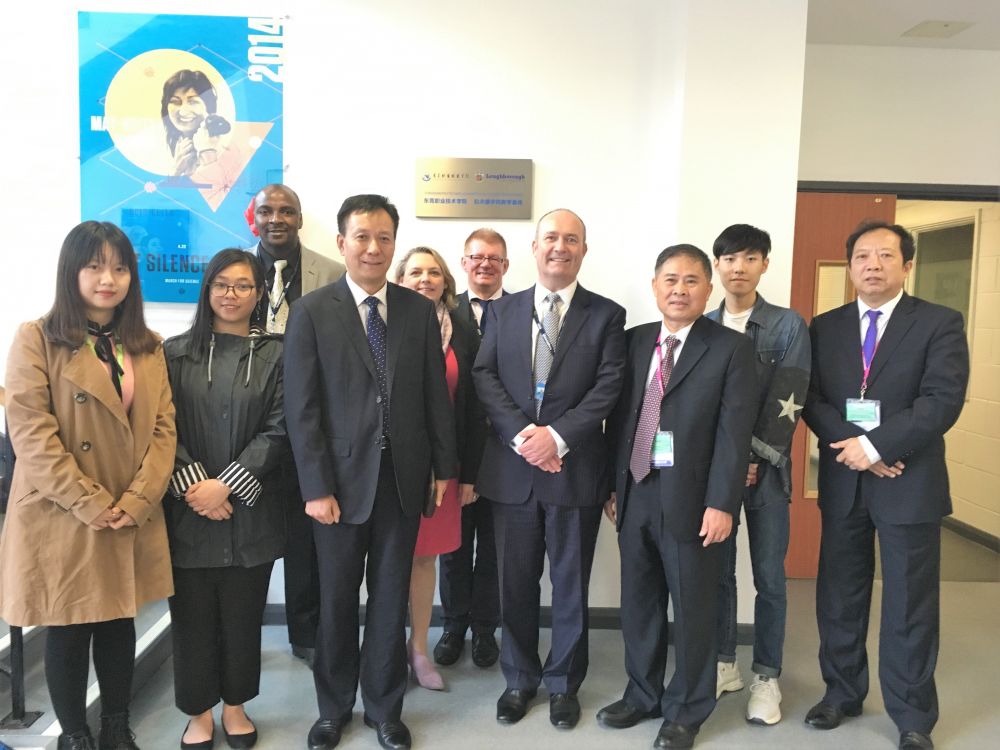 Official unveiling at Loughborough College marks growing education partnership with China
Loughborough College has been announced as the official Teaching Base for Dongguan Polytechnic and welcomed a delegation from the Chinese city to unveil a plaque marking the occasion.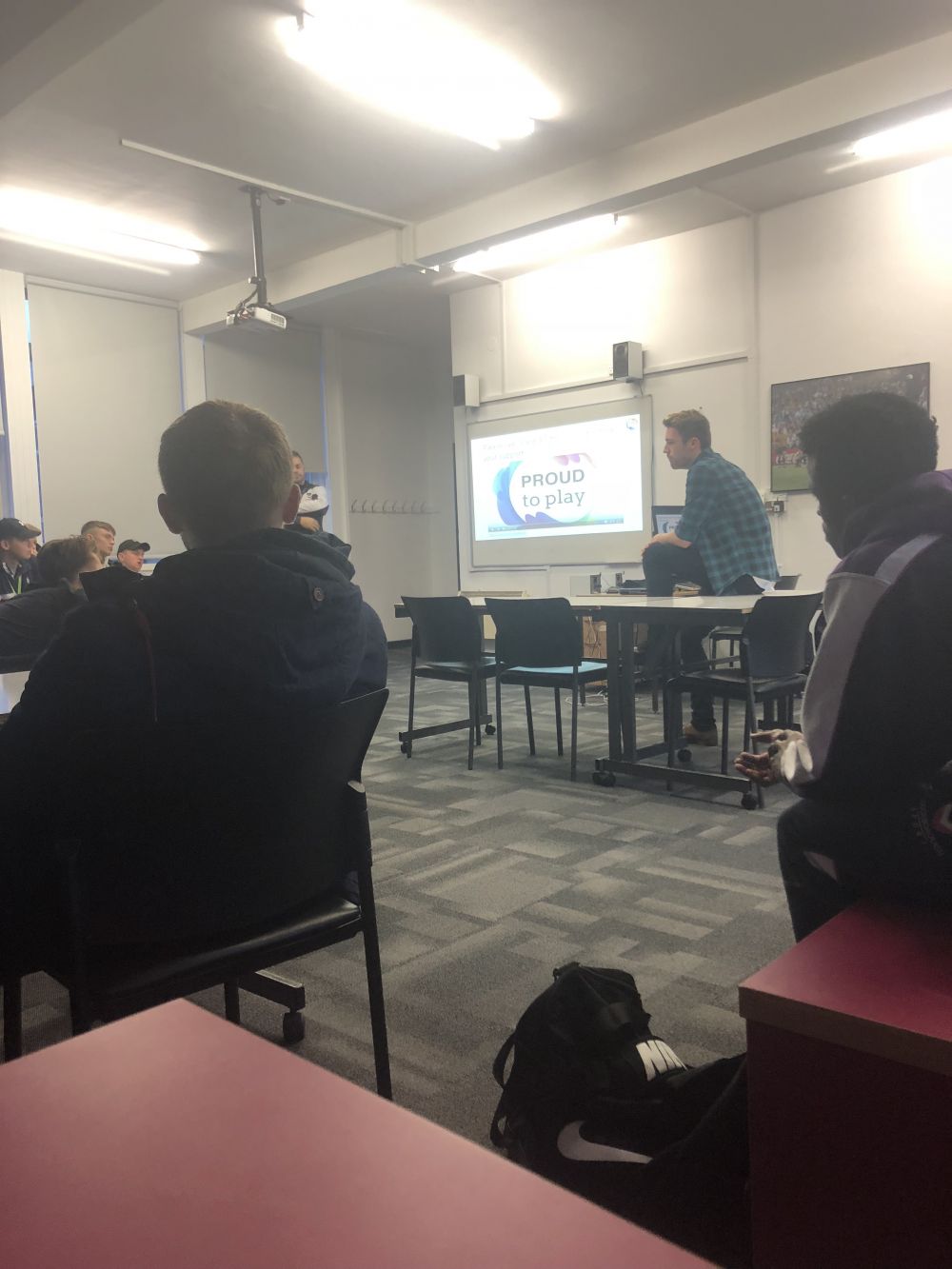 Loughborough College takes a stand against discrimination in sport
Loughborough College has been taking a stand against discrimination in sport as part of Football People action weeks – already the largest series of anti-discrimination activities in sport in Europe and now expanding across the globe into 70 countries.
Its latest Proud to Play event, an awareness-raising LGBT+ workshop for the Men's Football and Rugby Academies, saw former Loughborough College student and now sport coach Callum Prince offering a personal insight into discrimination issues.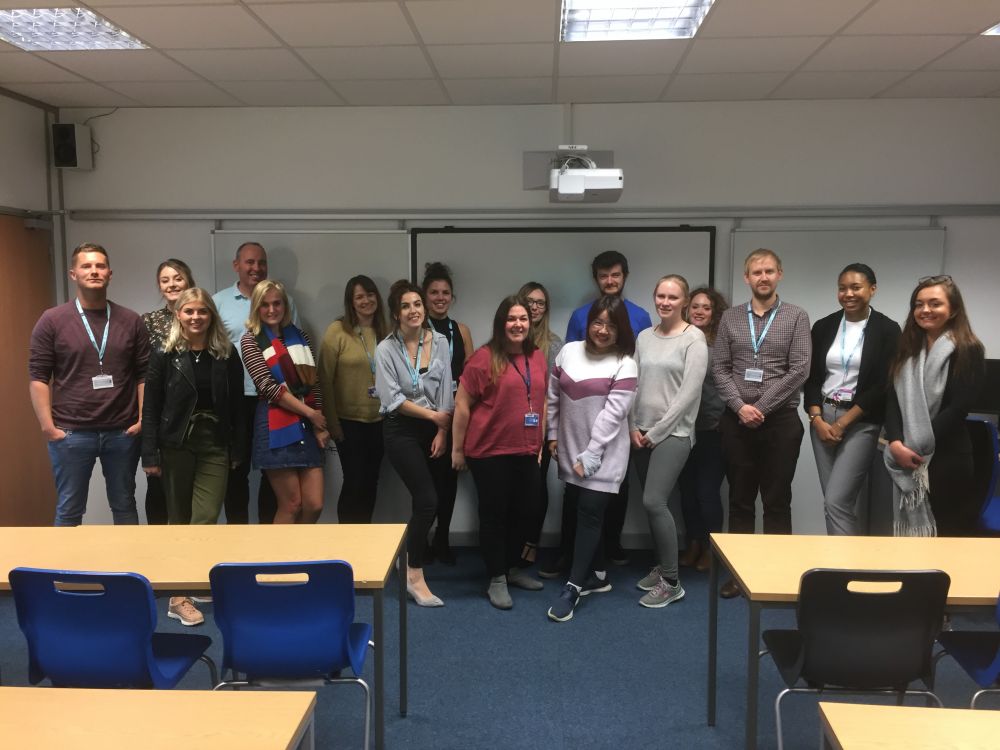 Loughborough College achieves commendation from leading international marketing and business organization for eighth consecutive year
A leading international marketing and business organization has commended Loughborough College for the eighth year in a row.
The Chartered Institute of Marketing thanked staff, tutors and students for their hard work and commitment and congratulated the College on its success.
The Awarding Body at the CIM commended Loughborough College 'for the excellent standard of results achieved' for the Digital Marketing module of the Certificate in Professional Marketing for assessments submitted in the July 2018 assessments session.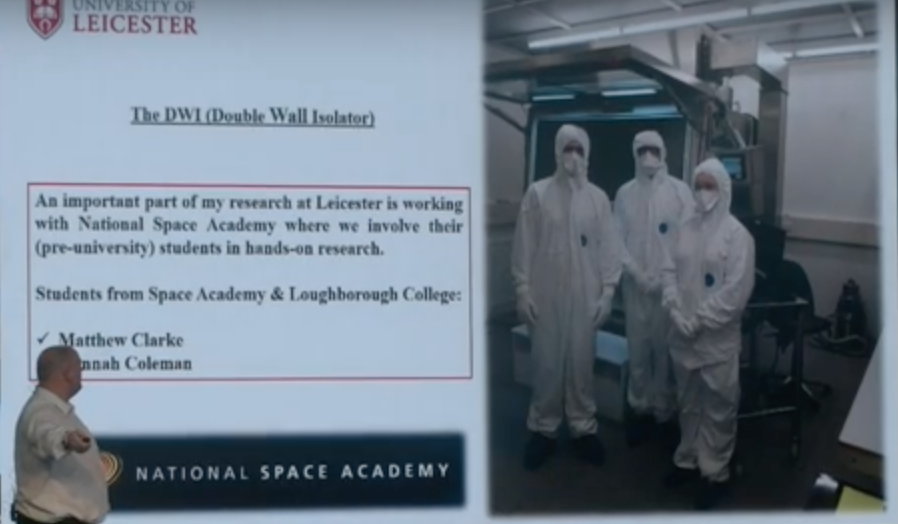 Loughborough College Space Engineering students assist on crucial Mars exploration work
Loughborough College Space Engineering students have assisted on work crucial to future Mars exploration – and featured at a major international science conference.
Hannah Coleman and Matthew Clarke were highlighted at the largest event of its kind in Europe in a presentation from John Holt, from the University of Leicester's Space Research Centre, for their work with him testing a brand new, cutting edge facility.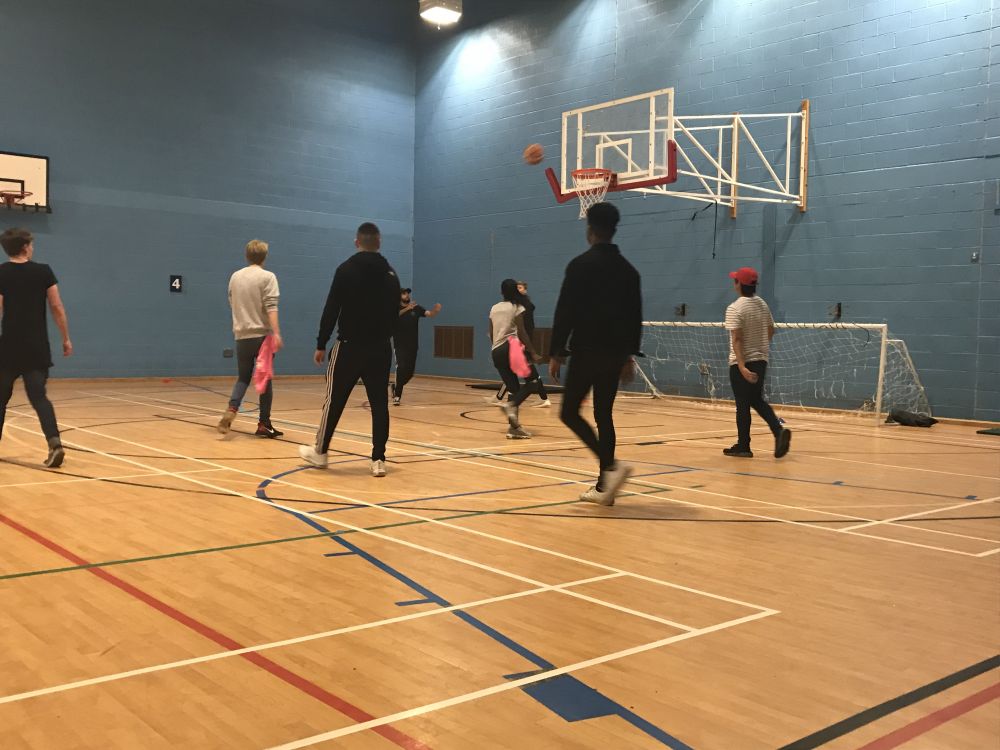 Loughborough College students keep their eye on the ball as sport initiative grows in success
A Loughborough College initiative taking IT students from screen to team has proved so successful that growing numbers of learners are enjoying the benefits of keeping their eye on the ball.
The College IT and Sport collaboration launched with only a small group in the summer but has already proved so popular that barely a month into the new term the numbers of students taking part has passed 200 – and continues to rise.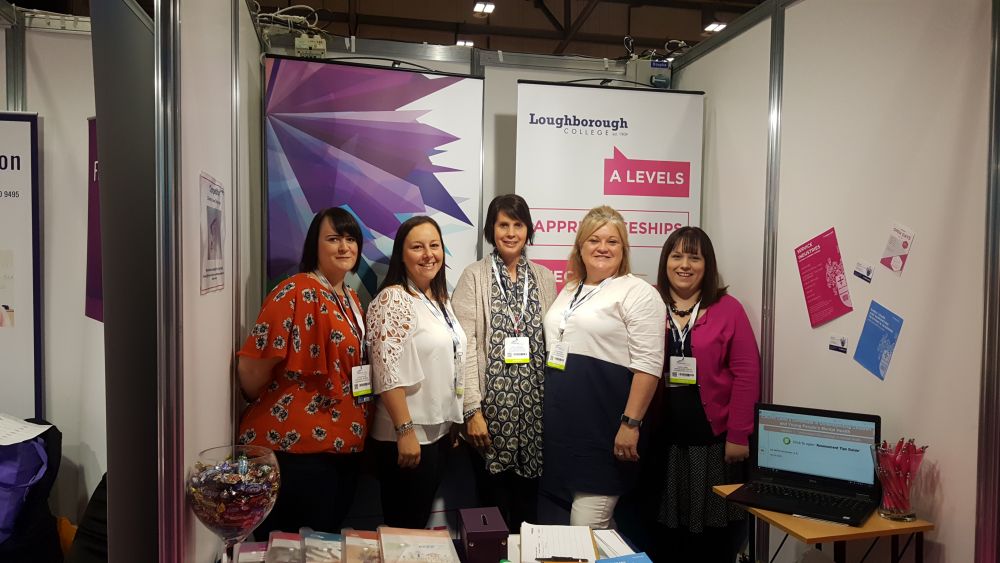 Loughborough College showcases early years success at top expo
Loughborough College has been showcasing its successful early years learning at a major national industry event.
The Caring Services work related learning team were given the opportunity to highlight more than 40 College courses available to
practitioners working in the sector to boost their professional development at the 2018 Childcare Expo at the Ricoh Arena in Coventry.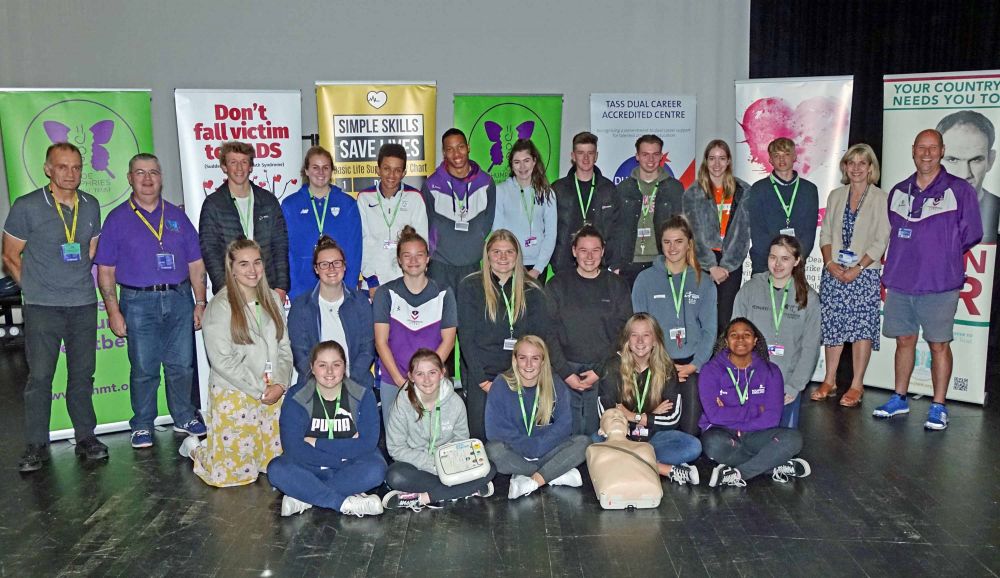 Loughborough College elite athletes boost heart health awareness to mark SADS week
Young rising sport stars at Loughborough College have been boosting their heart health knowledge and skills with expert advice and training to mark 2018 SADS Awareness Week (1-5 October).
Students on the College's Talented Athlete Support Scheme (TASS) Dual Career Programme were given an insight into SADS or sudden arrhythmic death syndrome by Dr Ffion Davies, who is consultant in emergency medicine at Leicester's hospitals and medical advisor to the Joe Humphries Memorial Trust (JHMT).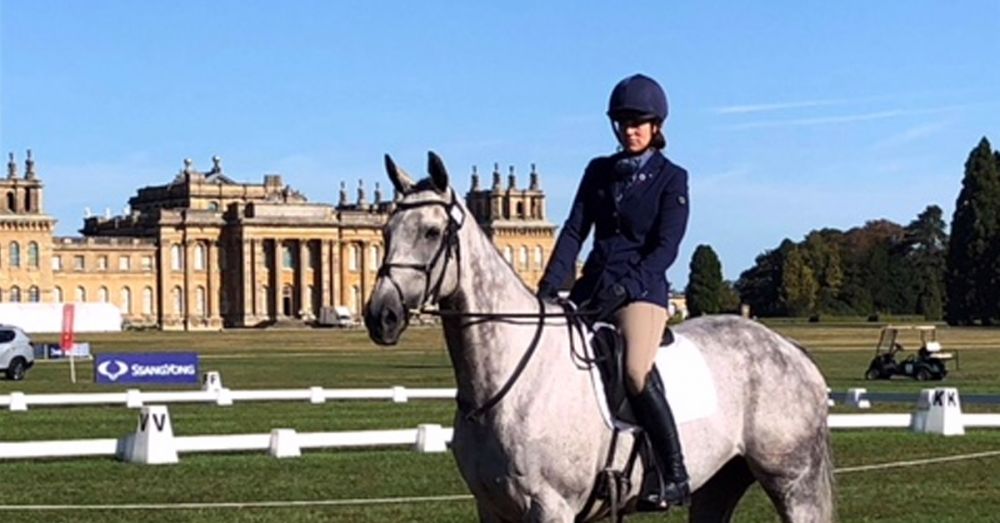 Loughborough College lecturer back in action at Blenheim Palace after major accident
A Loughborough College lecturer has been back in action at Blenheim Palace following a major riding accident – and thanked her colleagues for their support during her recovery.
Keeley Tongue broke her neck when she was thrown during competition but literally got back on the horse after securing a coveted spot at the prestigious national Horse Trials exactly a year after the dramatic fall.
"I was exceptionally lucky. What happened to me could have been life changing, or life ending.