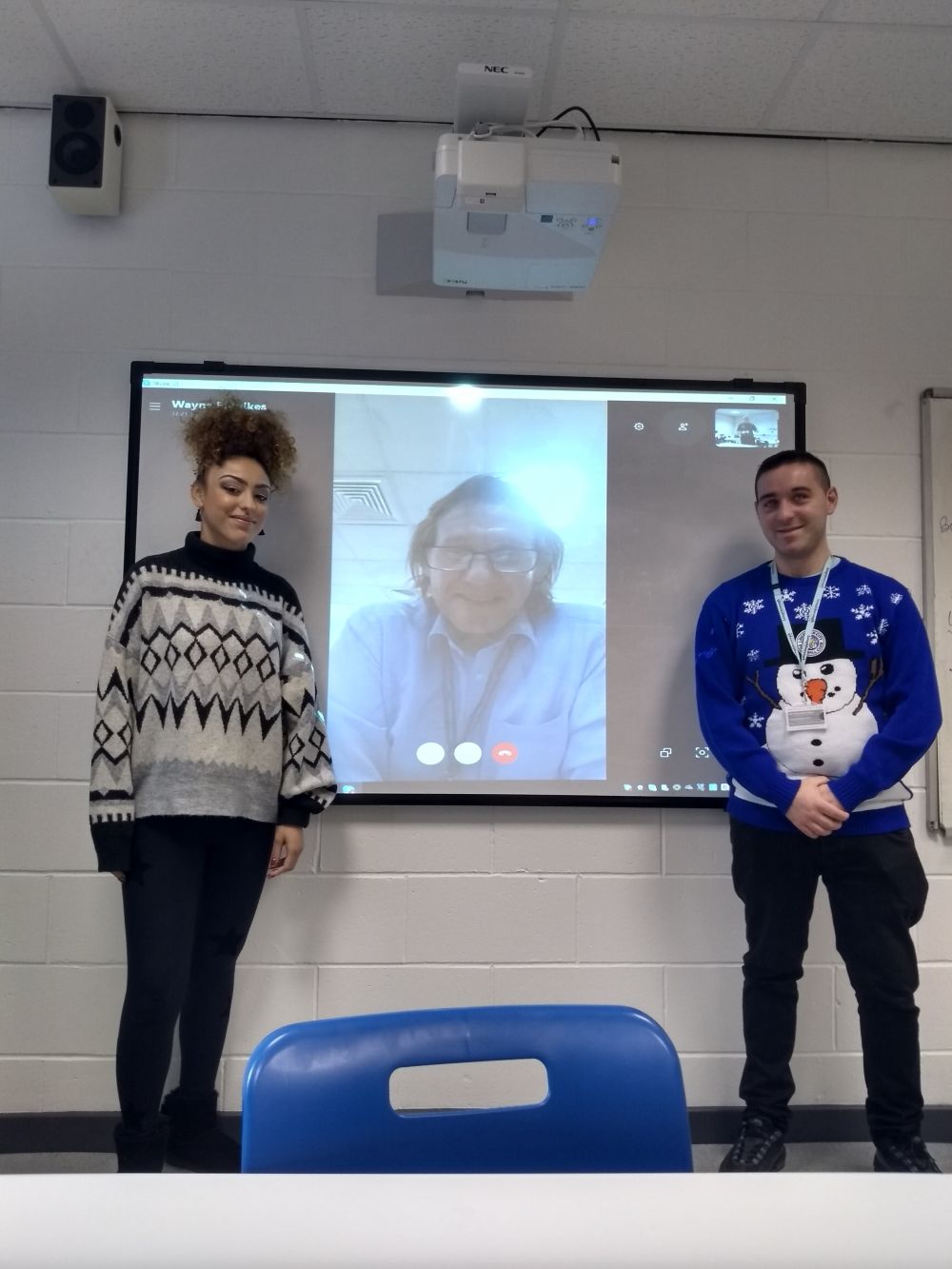 Crisis and disaster aid insight arrives live from Abu Dhabi for Loughborough College students
An insight into international crisis and disaster aid arrived live from Abu Dhabi for Loughborough College Public Services degree students recently.
Wayne Ffoulkes was on the ground for the United Nations' World Food Programme in the United Arab Emirates capital and spoke via video link to the group, who are studying on the College's BA (Hons) course.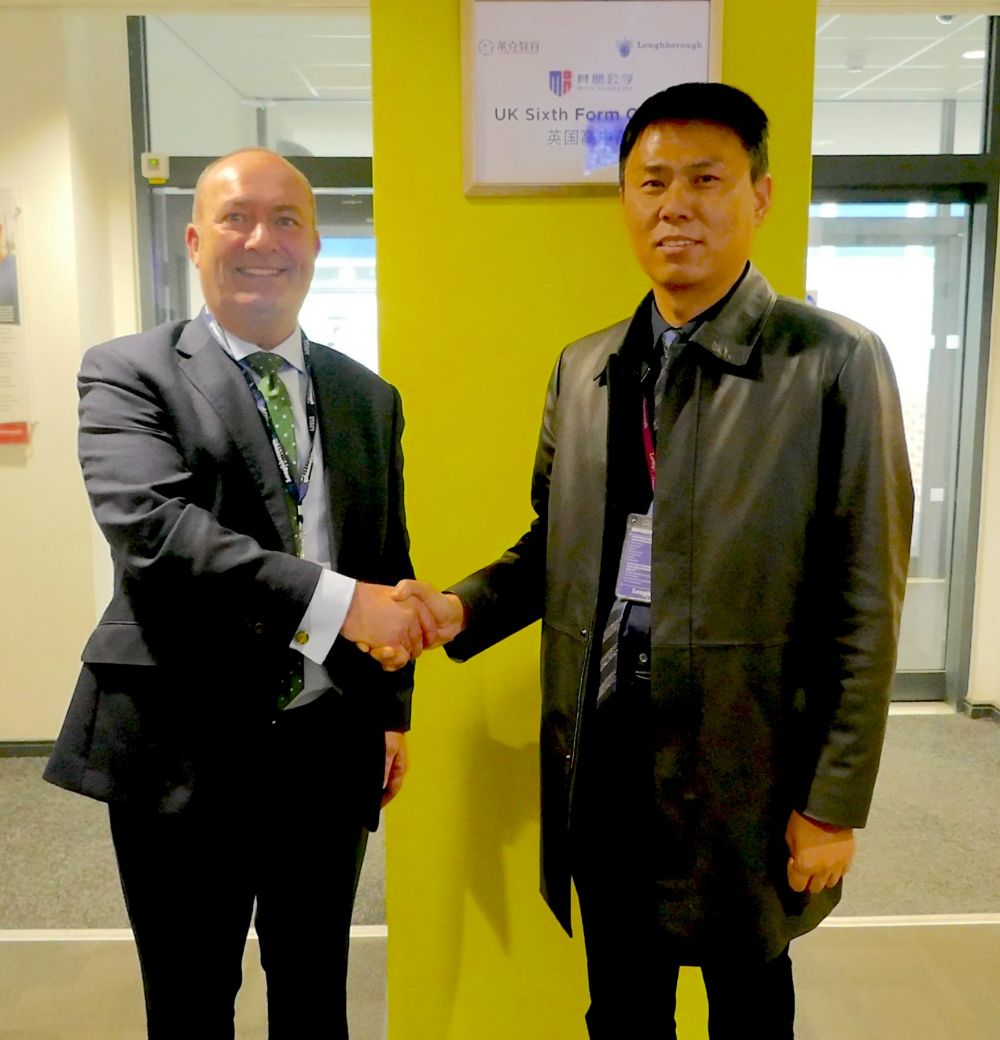 Loughborough College announces official China education partnership
Loughborough College has officially announced its education partnership with China's Mon Academy A-level Centre.
CEO John Doherty and Lilac Education Group president Wenxian Liu unveiled a plaque to mark the opening of the Mon Academy UK Sixth Form Centre at the College and its support of Lilac's Academy A-level Centre in Handan.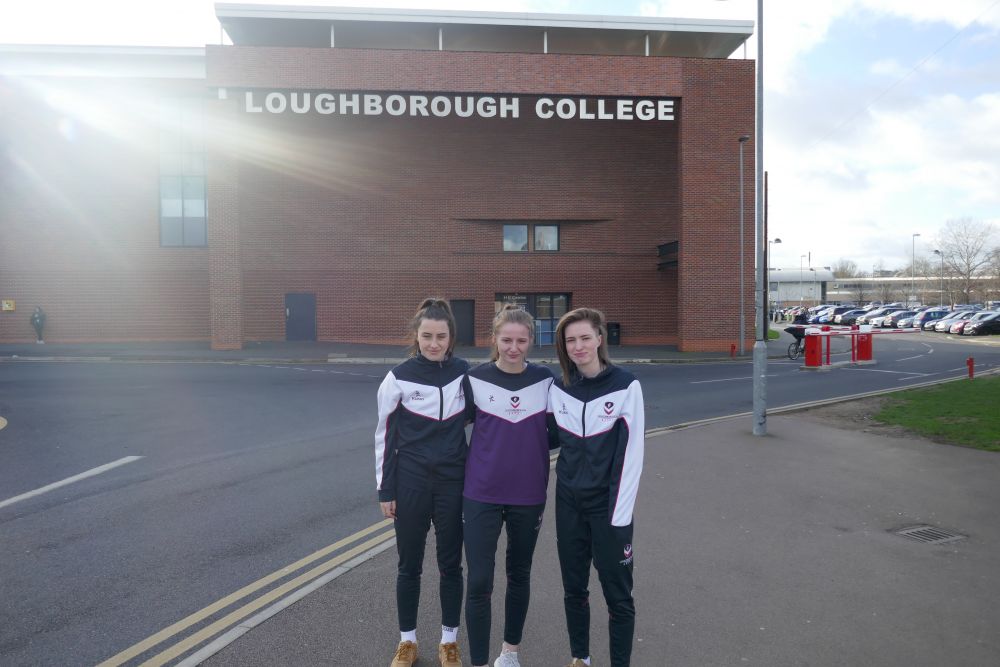 National women's football squad call up for Loughborough College trio
No fewer than three players from Loughborough College have been selected to join the women's England Colleges squad - with the chance to tour internationally with the side.
College Academy Sport players Ria Acton, Natasha Hudson and Serena Clarke successfully completed a rigorous trial process at the end of 2018 before joining their first training camp at the Football Association's national centre at St George's Park in Burton upon Trent.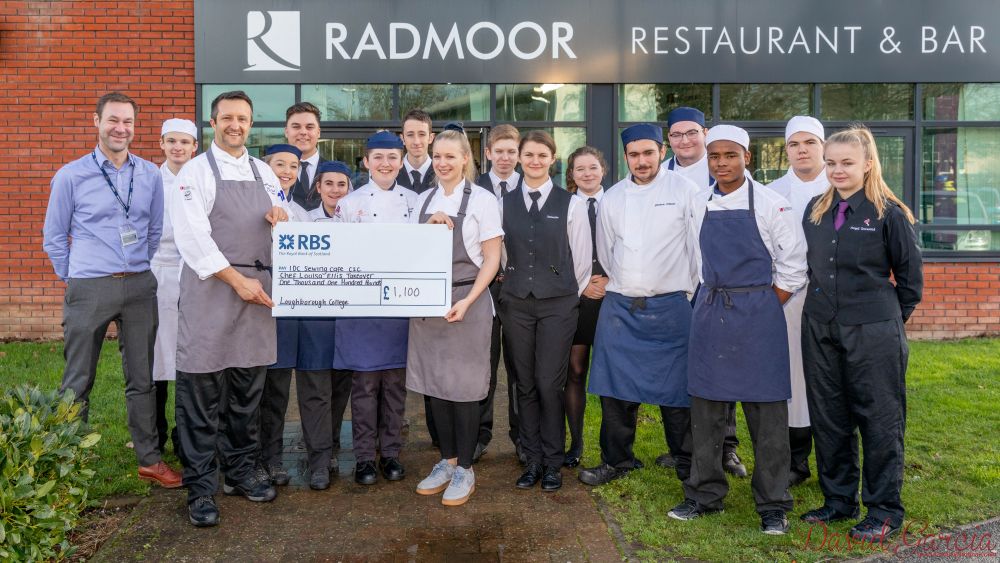 Loughborough College presents Masterchef finalist with funds for charity
Loughborough College has presented Masterchef: The Professionals finalist Louisa Ellis with funds raised for her favourite charity.
Louisa received the cheque for Britten Street Hub from Hospitality and Catering students and staff following a sell out high profile chef take over evening at the College's Radmoor Restaurant.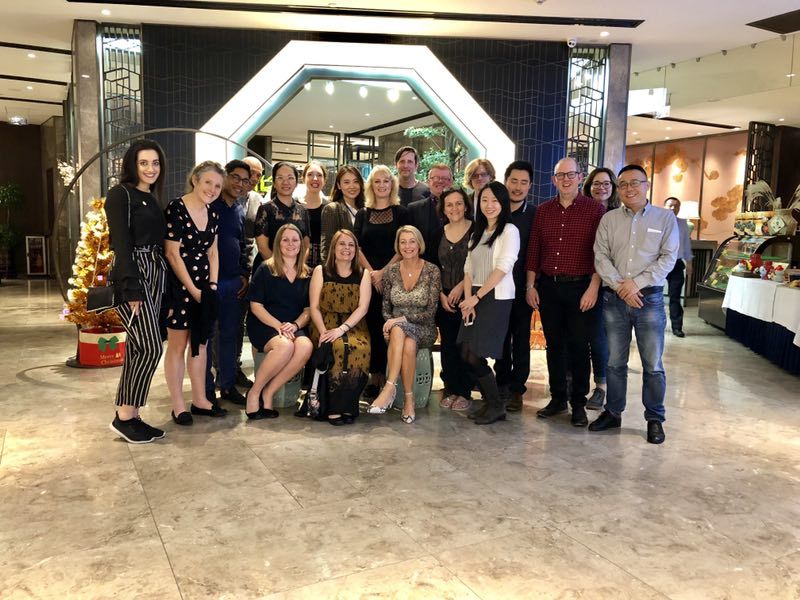 Loughborough College joins experts in China to promote UK teacher training
Loughborough College has visited China to help raise the profile of UK teacher training after being invited to join a delegation of experts by the Department of International Trade.
David Andrews, a lecturer at Loughborough College with more than 20 years of experience in teacher education, was part of a group including representatives from leading UK universities and training providers selected to spend time with educators in Beijing, Shanghai and Guangzhou, with the aim of forming new partnerships for collaborative work.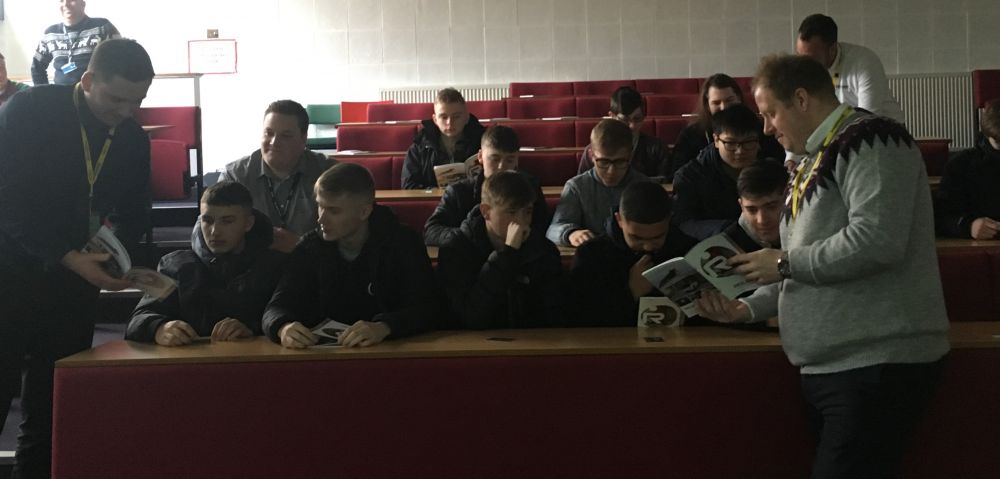 Loughborough College students gain insight into rapidly growing electric vehicle charging industry
With more than one million electric vehicles expected to be on the road by next year, Loughborough College students have been gaining an insight into the rapidly growing charging industry.
Rolec, who manufacture and supply more than 100,000 charging points across Europe, visited the College to talk to electrical installation students and apprentices about their cutting edge technology, as well as the job opportunities being created by the explosion in demand.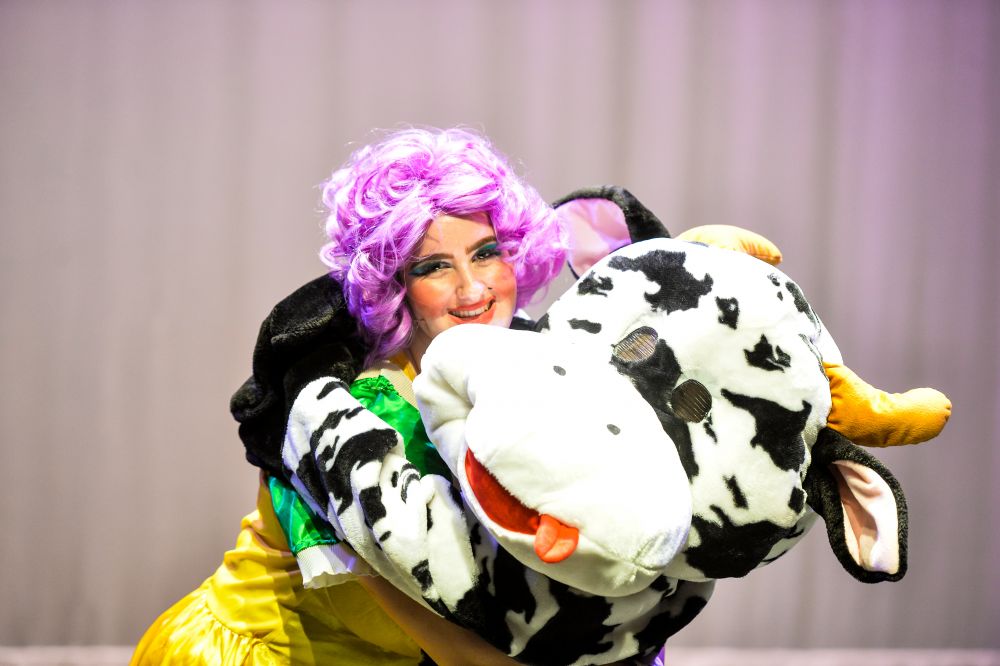 Sky high success for Jack and the Beanstalk at Loughborough College
Panto season at Loughborough College has been a sky high success with Jack and the Beanstalk proving a giant hit with audiences.
Performing Arts students delivered the traditional tale with a twist, delighting all ages with sing a longs and oh no he didn'ts to dial up the decibels.
"Our students created such a fantastic atmosphere that whether they were elderly, nursery age or anywhere in between the audience became a mighty force, with a noise that threatened to drown out the actors. It was brilliant," said creative arts tutor Emma Ledsam.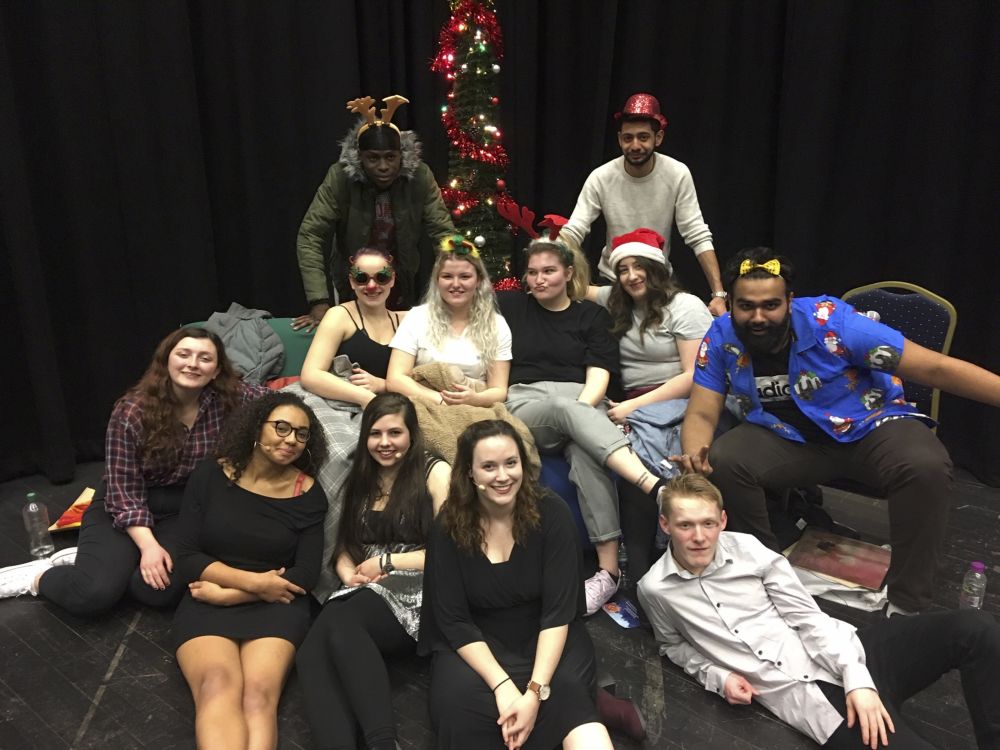 Winter Warmer promises a seasonal showcase of song and dance at Loughborough College
A Christmas gathering for a few friends is set to be transformed into a seasonal showcase with the Loughborough College Winter Warmer.
When a party host decides to buy drinks instead of pay his broadband bill, his performing arts student guests are of course only too happy to provide the entertainment themselves with song, dance – and a powerful message.
Amongst hits like Santa Baby, Rockin' Robin and All I Want for Christmas Is You, there will be a performance highlighting the hardship many will experience at this time of year.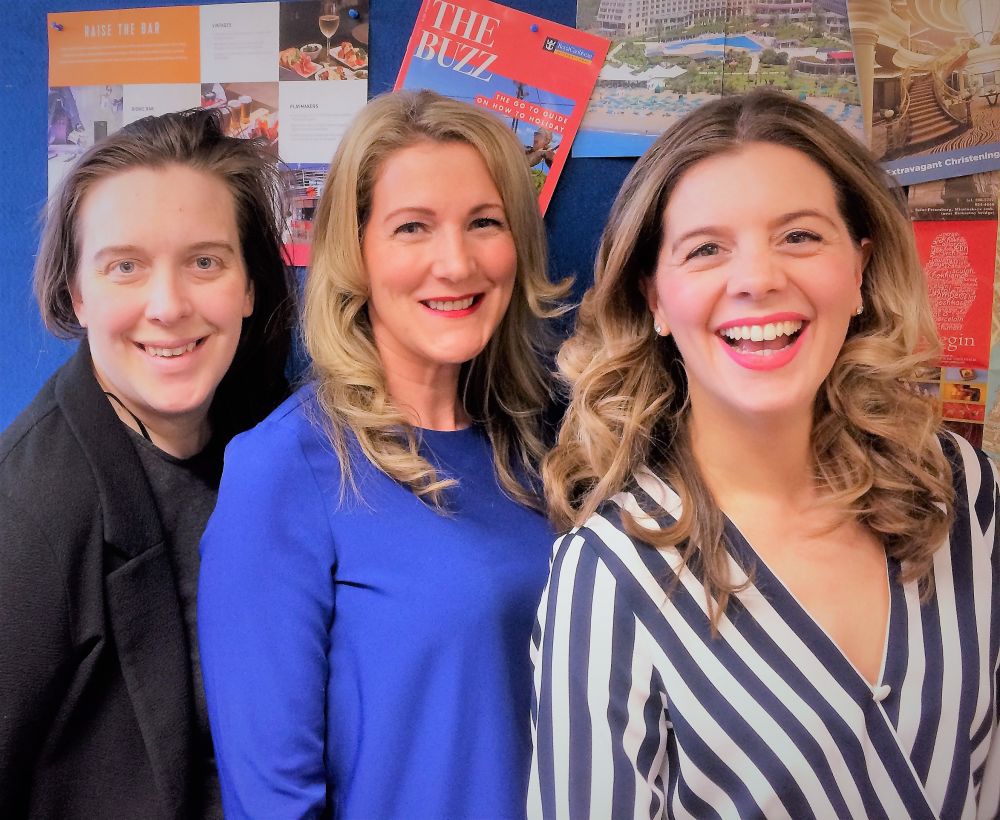 Loughborough College travel team experience inspires students
The Loughborough College travel team has revealed how the excitement and adventure of their own globe trotting industry experiences are inspiring their students.
"Between the four of us we have a vast range of expertise and each of is able to share real-life stories which bring a little bit of magic to the classroom," said Deborah Spiers, who teaches on the travel and tourism course during breaks from flying with a major airline.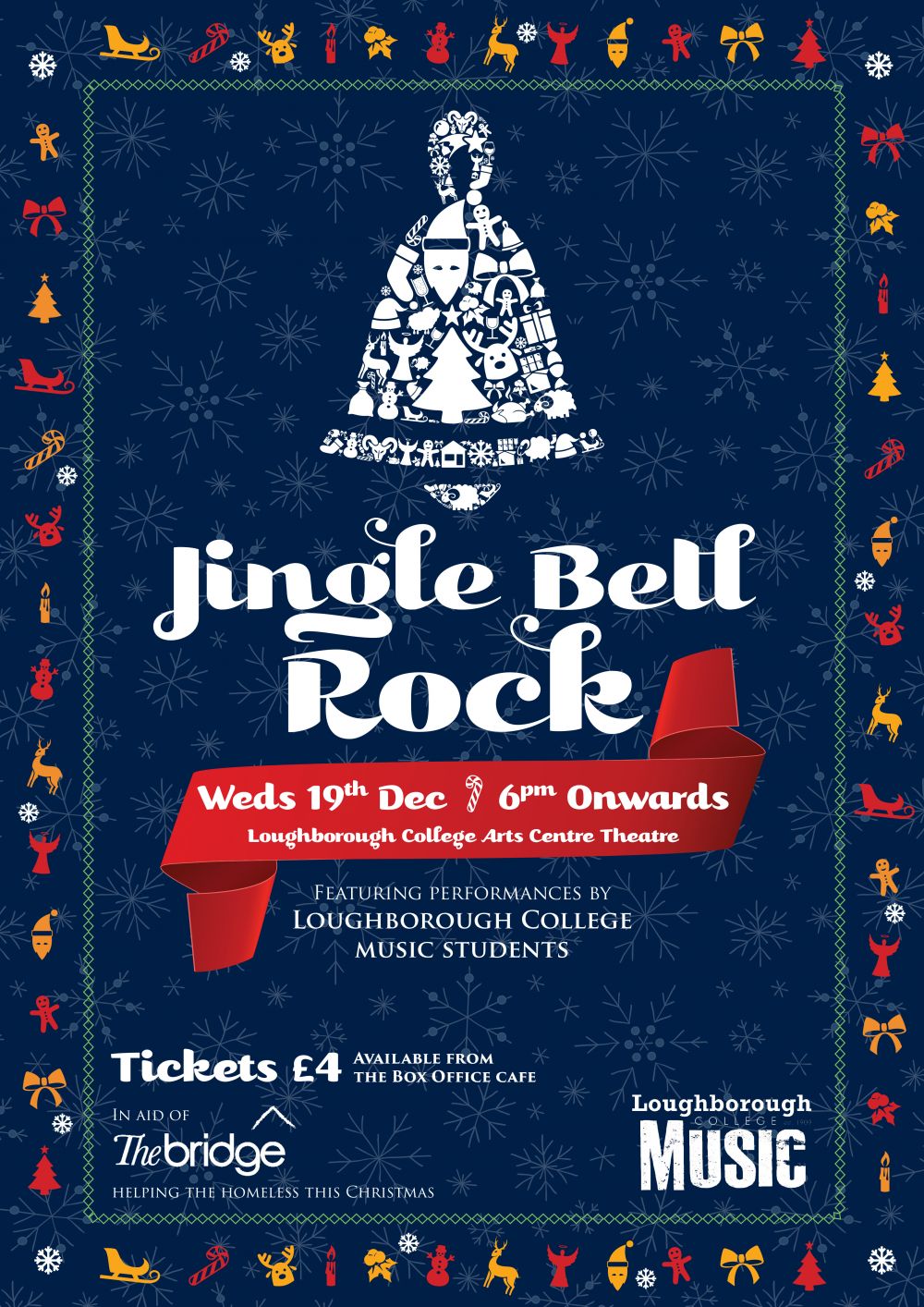 Charity fundraising gig set to Jingle Bell Rock Loughborough College
A music talent showcase is set to raise funds for a local charity and Jingle Bell Rock Loughborough College.
Nine student bands will take to the stage in the College Arts Theatre in aid of The Bridge, which supports homeless and vulnerable people in the area.
"Jingle Bell Rock has a line up of 70 music students and follows the successful Spooky Sesh performances they hosted for Halloween. The gig will be raising money for a very worthy cause," said Music lecturer Matthew Toole.
Join us at an Open Day
Book your place at one of our undergraduate Open Days
Next Open Day:
Saturday 9th February
10:00am - 1:00pm
Register