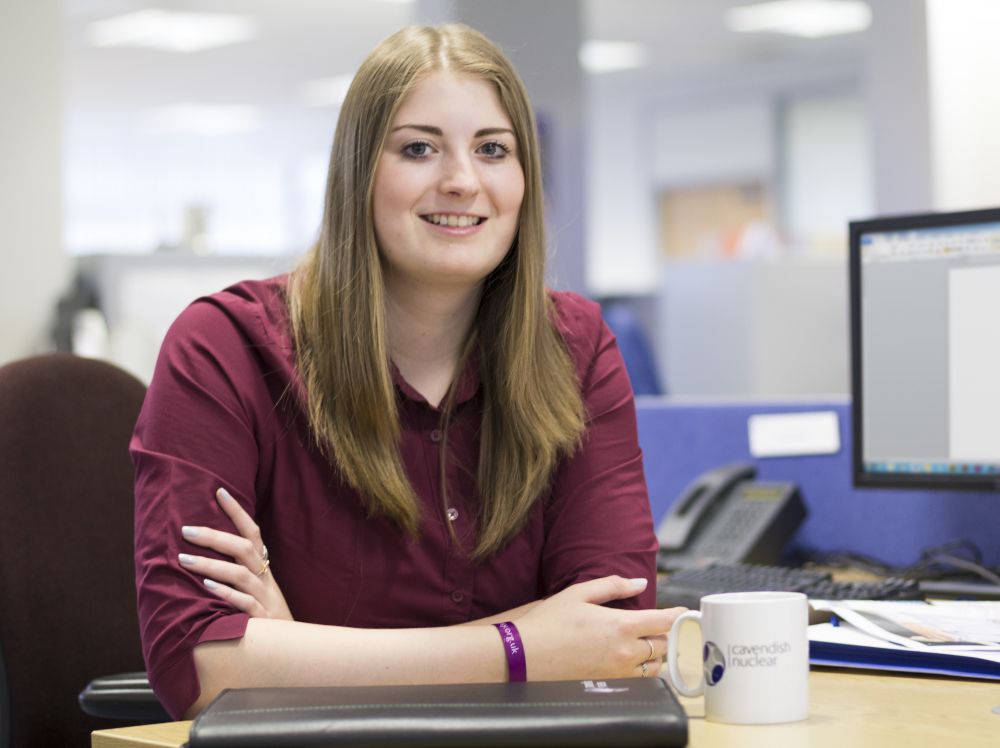 An apprentice from Loughborough College has been named in The Daily Telegraph's UK Top 50 women engineers under 35.
Chloe Branston was amongst a group considered to have 'the future of engineering in their hands.'
The 20 year old studies on a degree-level Mechanical Engineering course at Loughborough College and is an Advanced Apprentice, working as a CAD (Computer Aided Design) Designer at Cavendish Nuclear in Leicester.
The Top 50 list, chosen by a judging panel from the Women's Engineering Society, was marked with a major awards dinner in London on International Women in Engineering Day.
Chloe was described as: "An outstanding apprentice" with her nomination detailing her recent leadership of a team delivering a 3D modeling project and her work with schools "to highlight opportunities available to young women" and to create resources which other employees can use "to inspire young schoolchildren." Chloe has also helped to set up "a youth voice network in the company."
"Chloe is an excellent and hardworking first year HNC Mechanical Engineering student," said Loughborough College Engineering lecturer Glyn Cooper. "As a result of this, she has gained Distinctions across the board and her attitude to work will undoubtedly ensure she will have a great career in engineering."
"When my manager told me I had been nominated I couldn't believe it but then it didn't really cross my mind again until I was getting ready to go on holiday and my sister rang me from Tesco to ask if there was anything I needed. I asked her to have a look in the Telegraph and she said I was in the Top 50. I told her to bring the paper home and show me. I don't think I really believed her," said Chloe.
"I received an email congratulating me and inviting me to the awards dinner in London – which was a fantastic event. So inspiring.
"It was great to talk to the other women on the list and hear what they are up to all over the country - a lot of them were in their thirties so they were calling me the baby of the group.
"Loughborough College has been really supportive. I've thoroughly enjoyed my first year and can't wait to specialize in Thermodynamics, Materials and Fluid Mechanics next year.
"I chose not to go to university and it's definitely been the right choice. I wanted a mix of being in a classroom and the workplace, to be busy and stimulated and it's certainly been that – in fact it's been brilliant.
"I'm looking forward to showing the Top 50 article to the schoolchildren I work with, particularly the girls. Hopefully it will help spur them on to a career in engineering too."
Photo credit: Cavendish Nuclear