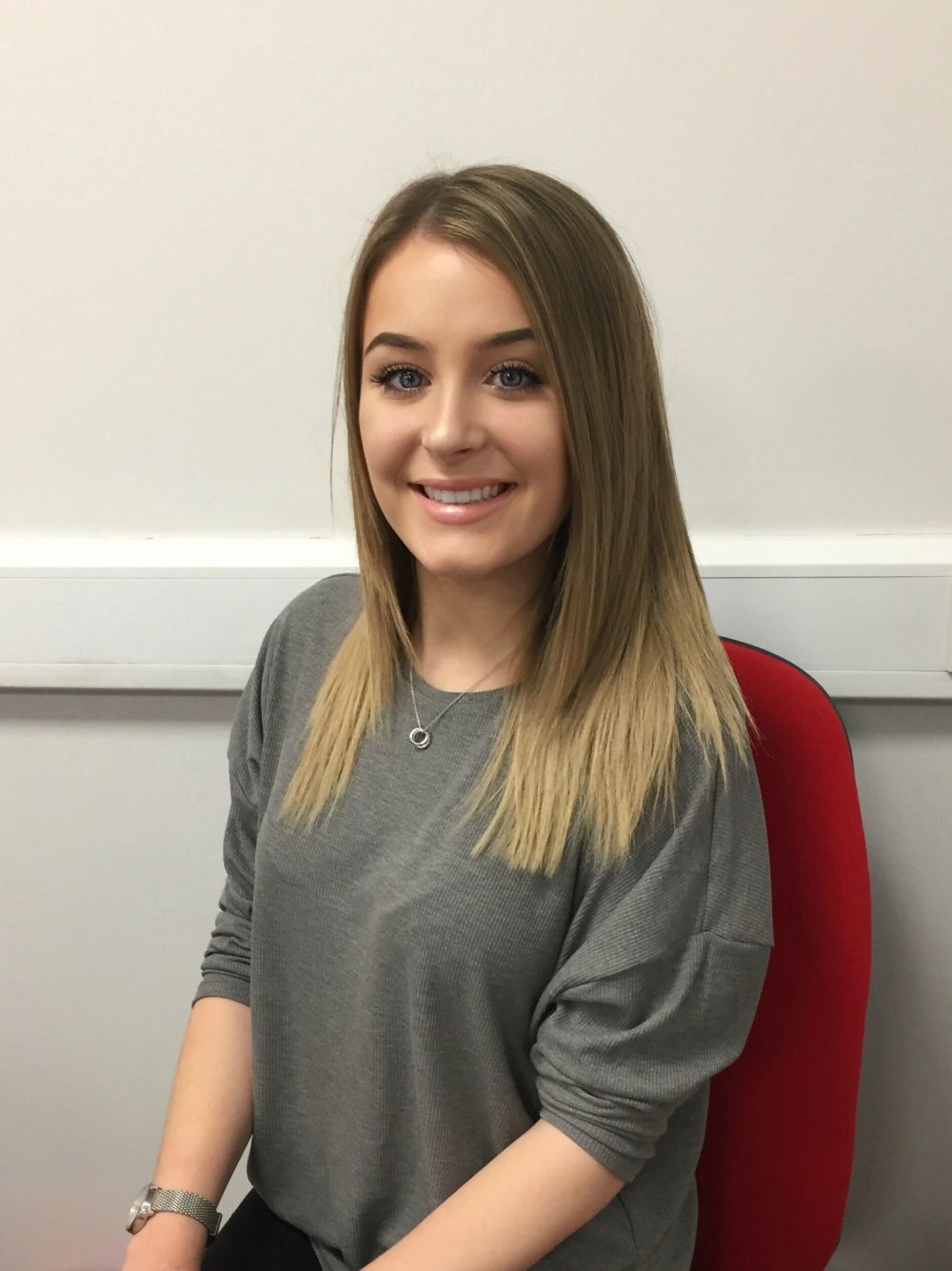 An apprentice from Loughborough College has discovered hidden talents set to lead her down a brand new career path.
Amy Stockton, who works at CR Civil Engineering alongside studying at the College – which was recently rated Outstanding for apprenticeships by education watchdog Ofsted – says she is excited to see where the recent revelation could take her.
Loughborough College helped the 19 year old Procurement Administrator secure her apprenticeship at the town company almost three years ago.
"The College helped me with my CV and with preparing ahead of interviews for apprenticeships they set up for me. They really were so supportive. I ended up being offered both the positions I went for and chose CR Civil.
"I completed my level 2 and 3 Business Administration qualifications recently and after working in purchasing and financing had thought I'd move on to my accountancy qualifications. But I'd recently also been helping out with a number of charity events for the comapny.
"There was a Tough Mudder and a family fun day and I got involved in marketing and organizing them. Everyone could tell how much I was enjoying that and when it came to discussing next steps with my Business Director, she pointed this out and the flair I seemed to have for it and wondered if I might want to consider a more creative route.
"So now I am beginning a Marketing foundation course with Loughborough College alongside my work. It's obviously very early days but I am very excited because if this is successful, I've been told they may even create a new role for me with the company.
"It's hard to believe that not that long ago I thought A-levels, university and then a job was the only option. I'm so pleased the College introduced me to the possibility of an apprenticeship. It's the best decision I made. I'd definitely recommend it. The opportunities I've been given have been amazing and it's even opened up the potential for me to go in a new direction with my career that I'd never even thought of."
Gaynor Noon, apprenticeship instructor and trainer at Loughborough College, added: "Amy's academic work has gone from strength to strength and she threw herself into organising the charity events for her company. In fact, she enjoyed contributing to the marketing so much that she's decided to begin studying for a level 3 foundation certificate in marketing with us.
"It's been fantastic to see Amy progress in her studies as well as professionally and the new qualification will enable her to build on her success as she explores this exciting new direction for her career."