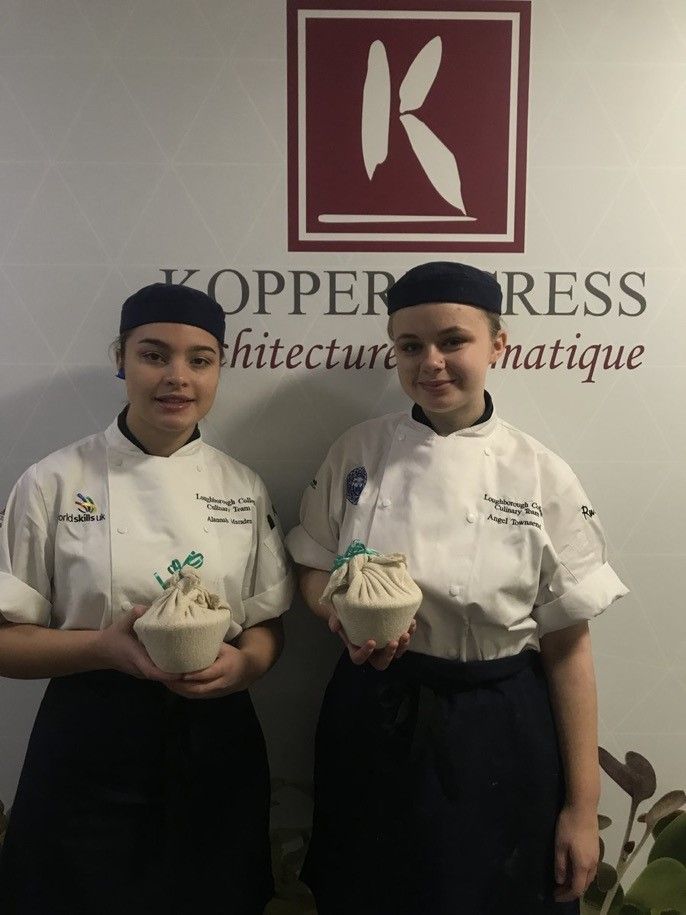 Our award-winning Radmoor Restaurant team have been interviewed by BBC Radio after seeing a surge in orders for its Christmas dessert treats.
The team is churning out nearly 2,000 mince pies and more than 100 Christmas puddings and cakes to meet the demand after advertising their festive menu on social media.
Among its customers are a Leicester deli and a restaurant chain. The demand has piqued the interest of BBC Radio Leicester who interviewed our head chef and curriculum manager Darren Creed as part of the afternoon show on 7th December.
Darren said: "It's gone absolutely crazy! We are supplying a deli in Wigston which has ordered 900 mine pies, after an initial order of 30 and we are also supplying the Beautiful Pub Collective as they are opening a pop-up deli at the Forge in Glenfield.
"Our challenge was how to keep our students engaged and learning whilst the restaurant was closed due to the restrictions so we came up with the idea of Christmas cakes, puddings and pies which could be ordered and collected from the restaurant.
"We posted our menu on our social media channels and we've had orders from local delis and restaurants as well as from our own staff and students. It's been phenomenal support for the students and we're very proud of the quality they are producing."
Learners Alanna Marsden and Angel Townsend are the masterminds behind the top-selling, mouth-watering Christmas pudding. Alanna said: "It has ginger running through it along with spices, pistachios and a citrus glaze with orange and lemon. The reaction has been great – we've got a lot on order.
"It's really good because it is making sure I'm getting the experience I need. It sets you up for industry."
If you fancy getting your teeth into the Radmoor's exceptional desserts, you can order through the Radmoor Restaurant website: https://www.radmoorcentre.co.uk/radmoor-restaurant/
You can listen to the BBC Radio Leicester interview here from 1:09:50: https://www.bbc.co.uk/sounds/play/p08zgbs0