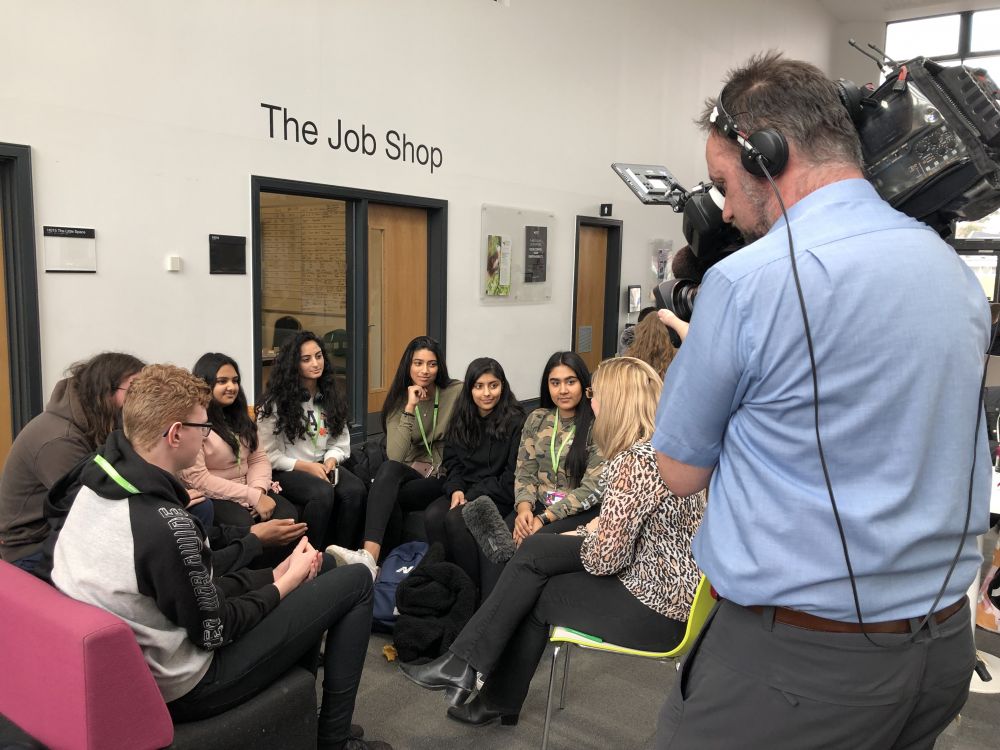 On the day it launches a brand new national service, the BBC has been hearing from Loughborough College students about what is most important to them in the area they live.
BBC TV arrived at the College to talk to Sixth formers who were amongst the first to try an online preference calculator aimed at under 26s which rates places across England, Wales and Scotland.
Sharing their own rankings for everything from 4G signal and transport to social life and rent were Loughborough College A-level students Benjamin Gardiner, Paddy Russell, Promise Soleye, Rohan Joshi, Kira Mistry, Shivani Khetia, Muzainah Mushraf, Anisha Parekh and Karishma Khala.
The calculator is part of Radio 1 Newsbeat's Know Your Place project and offers users the chance to see how an area compares, using data from 378 local authorities. The11 featured measures were selected after polling British 16-24 year olds.
Pictured: Loughborough College students talk to East Midlands Today as the BBC launches a brand new national service for young people

(Clip courtesy BBC East Midlands Today)