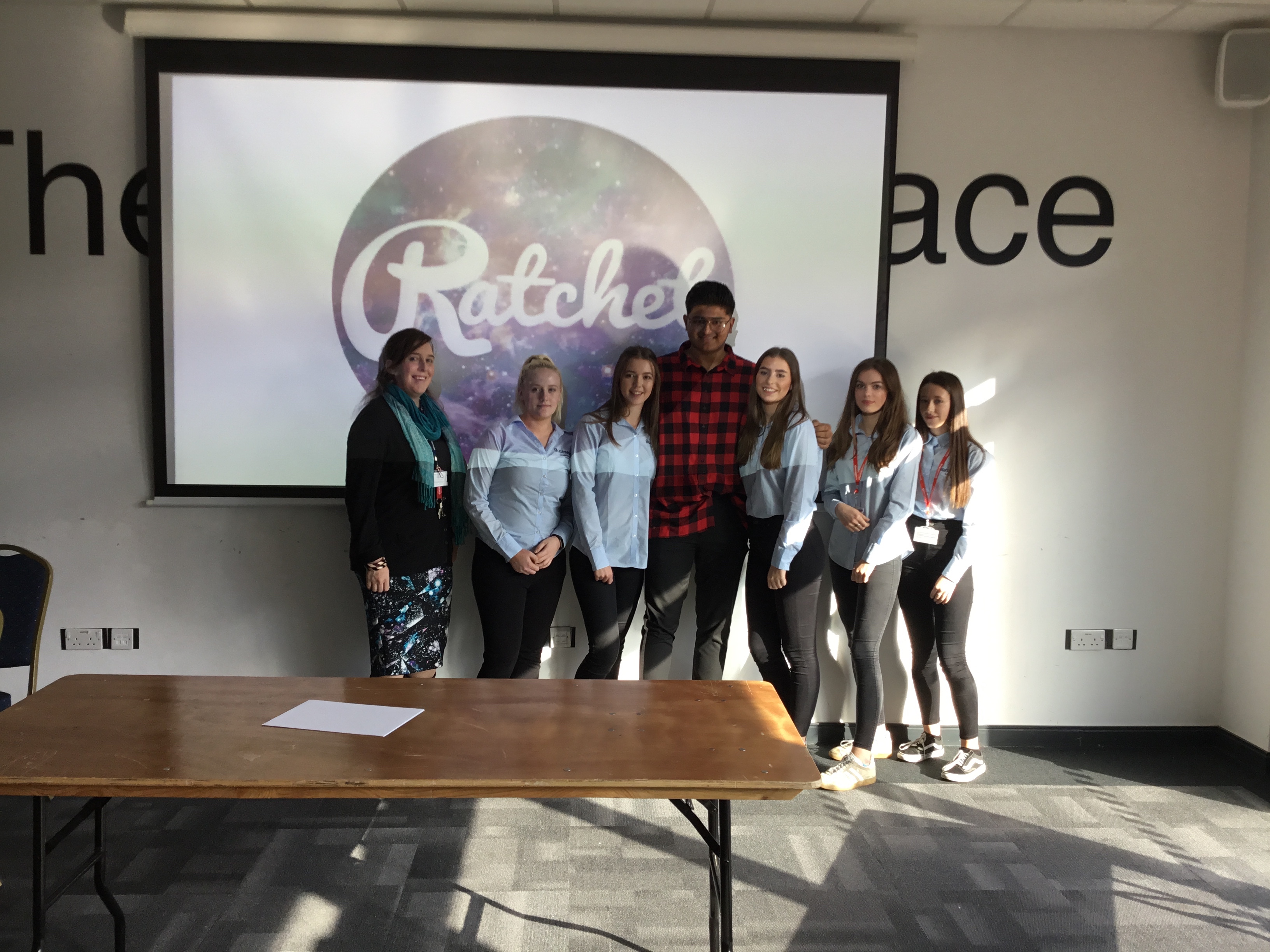 A young designer who has produced clothes for stars including Taylor Swift, Drake and Rihanna has been giving inspiration and guidance to students at Loughborough College – and revealing an unexpected, exclusive prize.
Dhillan Bhardwaj, who set up Ratchet Clothing when he was 16 and was a millionaire before he was 20, has built up a client list that reads like a who's who of the world's biggest entertainment celebrities – even David Cameron received a selection of his clothes when Dhillan and his family were invited to meet him.
Fresh from designing a unique t-shirt for Rihanna , one of the best-selling music artists of all time, the 21 year old had chosen to come to Loughborough College for his first ever workshop and talked to more than 60 Business students about staying close to his roots – living near Loughborough and basing his stores in the region. He described how he has gone from experimenting with tie-dye in his dad's garage to becoming a millionaire businessman creating designs for leading artists like Miley Cyrus, Azalea Banks and Zara Larsson and working with other clothing brands to make them more successful.
Dhillan then set students on a task to develop a company and campaign proposal for a new t-shirt – revealing he would use the design from the best campaign to make exclusive t-shirts for the winning team.
"It was fantastic that Dhillan chose Loughborough College for his first ever workshop and students were in awe when they heard everything he has already achieved, although he is not much older than them. They could not wait to launch into the task before delivering a Dragon's Den style pitch to him," said Business programme lead and lecturer at Loughborough College Rachael Harrison.
"Dhillan spent lots of time talking to all the students throughout the workshop before announcing the winner. But not only did he have the very special prize for the team but he also offered to custom-make the design of another student, Roshni Suresh, who had alone stepped forward to present when the rest of her team wouldn't.
"We are incredibly grateful to Dhillan for inspiring our students, raising their aspirations, sharing practical advice and helping them see that their dreams are achievable."
Pictured: Clothes designer to the stars Dhillan Bhardwaj (centre) with (from left) Rachael Harrison and winning student team Maria Whitchurch, Amy Boldra, Georgia Belton, Lucy Dalton and Georgia Taylor