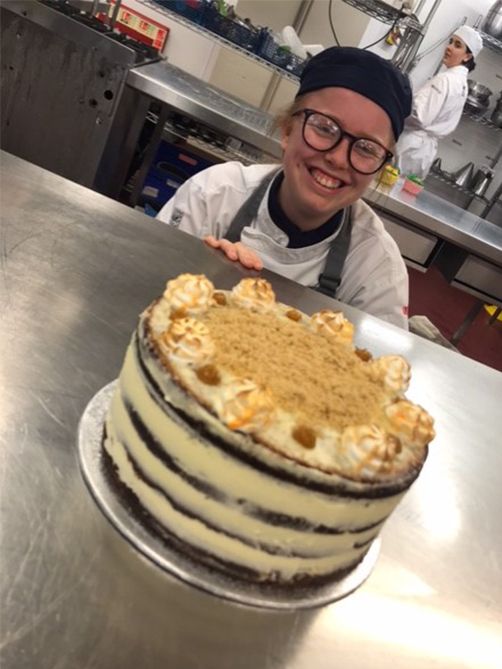 Student chefs gobbled up a haul of medals after impressing judges at the first virtual national culinary competition.
A total of 14 Level 2 and 3 Hospitality students from Loughborough College scooped ten gold medals, eight silver medals and three bronze medals at the British Student Culinary Championships.
Students produced 21 entries for the competition – which was held virtually for the first time – testing skills ranging from butchery and filleting to patisserie and table lay outs.
Darren Creed, the College's Hospitality and Catering curriculum manager and chef lecturer, said: "The competition has given the students a great lift of confidence in a time of uncertainty and shows how their learning is progressing under the current teaching structure.
"We strongly believe in competitions as it enriches the curriculum offer and pitches the learners against other like-minded young chefs and front-of-house professionals.
"As a department, we are so proud that all entrants gained a medal in the competition, and look forward to more competitions this academic year."
The Craft Guild of Chefs first introduced the British Student Culinary Championships so student chefs could gain competition experience.
Loughborough College students went head-to-head with counterparts from Glasgow College and North Herts College on their competition day.
Categories for the competition were based around the basic kitchen skills such as chicken butchery, fish filleting and vegetable cuts and patisserie skills and restaurant skills such as napkin folding and themed table lay outs. Each entry has its own judging criteria.
For more information about the competition, visit: https://craftguildofchefs.org/competition-news/british-student-culinary-championships-reveals-award-winners