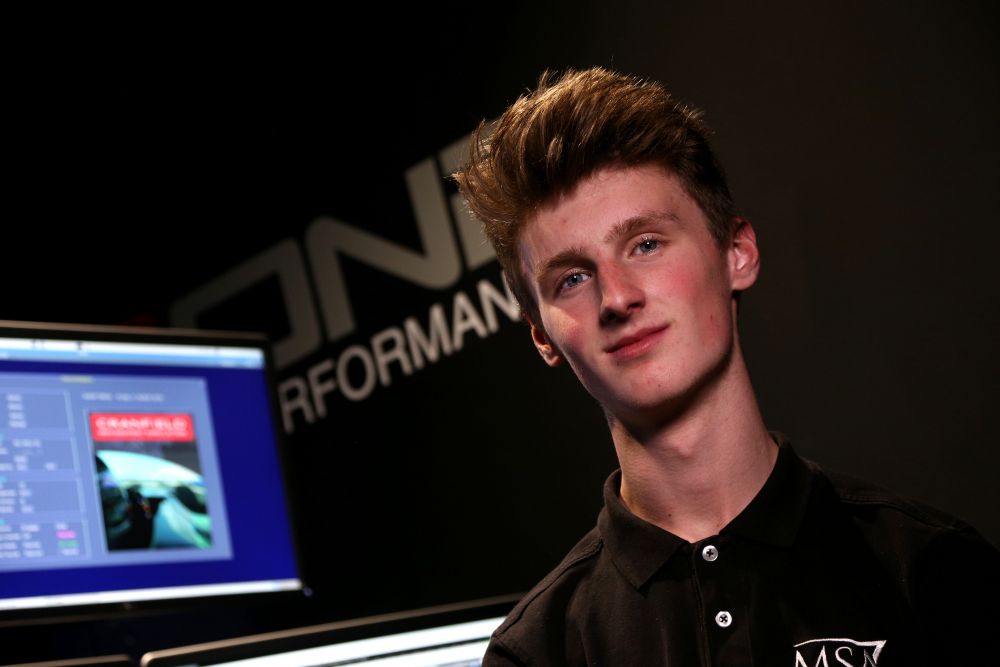 A Loughborough College race ace has been awarded a top motorsport accolade after a shootout at world famous circuit Silverstone.
In a day of high-pressure challenges at the iZone Driver Performance Centre which saw five finalists from across the country go head to head, Lewis Brown triumphed to be named Racing Steps Foundation Motor Sport Association Young Driver of the Year 2016.
The 17 year old racing driver scored highly in a simulation including eye tracking and on board analysis as well as physical and mental assessments and interviews with a judging panel of top names to scoop the title and will now be presented with a trophy and £1,000 at the MSA Night of Champions at the Royal Automobile Club in London.
Lewis, who studies on the MSA AASE programme at Loughborough College, said: "I am over the moon about winning the Award – it was such a privilege to be nominated, never mind winning it!
"I'd like to thank everyone who works at the MSA Academy and Derek Walters from Racing Steps Foundation for giving me the opportunity to show my talent."
This year the young driver finished third overall in his maiden season in the Ginetta Junior Championship, scoring race victories at both Donington Park and Brands Hatch.
Lewis was joined in the 2016 final by Emily Rogers, Zach Anderton, Nathan Edwards and Ben Green.
The judging panel comprised Derek Walters from Racing Steps Foundation; MSA Director of Development Jonathan Day; MSA Coach James Wozencroft; Anna Kemp from Loughborough College; and Jack Benyon from Motorsport News.
The MSA Night of Champions takes place at the Royal Automobile Club, Pall Mall, London on 28 January 2017.
Pictured: Loughborough College student Lewis Brown is named RSF MSA Young Driver of the Year 2016 (Courtesy: Jakob Ebrey)