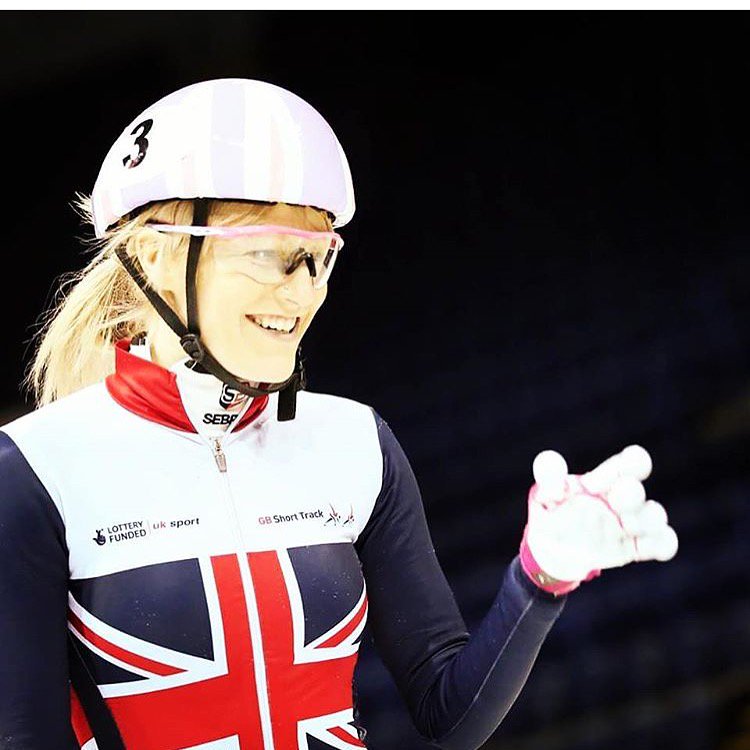 The BBC Sports Personality of the Year is set to be announced tonight – with Loughborough College alumna Elise Christie in line for the title.
After becoming a triple world champion in March, the short-track speed skater was recently named as Sunday Times Sportswoman of the Year 2017 and is one of the 12 nominees for the BBC accolade.
Elise, who studied on the highly successful AASE programme at Loughborough College, is a ten time European gold medalist and in the 2017 World Championships in Rotterdam won the 1000m, 1500m and the overall gold – the first British and first European woman to do so.
After taking up figure skating at seven before progressing into speed skating and a place in the British team at 15, Elise made her Winter Olympics debut at the 2010 Games in Vancouver.
Elise was disqualified from all three of her events, the 500m, 1,000m and 1500m, at the Sochi 2014 Winter Olympics and says she considered quitting the sport but after claiming three world titles this year she is now looking ahead to the 2018 Winter Olympics in Pyeongchang. "I just cannot believe I turned it all around."
Former skating champion Jayne Torvill, who won the 1984 award with partner Christopher Dean, told the BBC: "It's been a long time since someone from the ice has been nominated for Sports Personality.
"It's fantastic that Elise could win three gold medals at the world championships. What a very talented young lady.
"It shows a lot of strength to come back from such a disappointment at the previous Olympics. It shows how strong she is, never mind physically but mentally.
"For Elise going into an Olympics as a world champion, she will be the one to watch. Hopefully she can do it again."