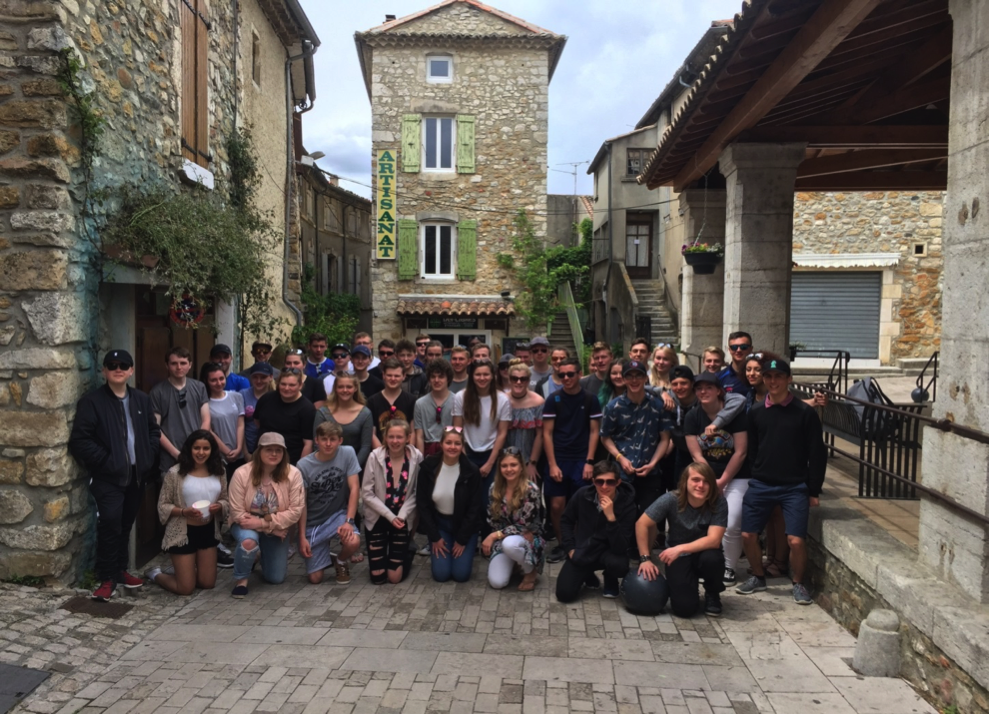 Loughborough College students have been given a valuable skills boost on an exciting international expedition to Ardèche in southern France.
The group, who are all studying Public Services, faced challenging activities including bivouacking, caving, archery, potholing, kayaking, zip wiring, wild swimming and negotiating white water rapids which offered them a host of opportunities to enhance their future career prospects.
"This was a really enjoyable trip where we met young people from America, Japan, Canada … but it was also an intense nine days of outdoor pursuits and bushcraft," said Dan Bellion, Public Services lecturer at Loughborough College.
"We took canoes down 36 km of river and slept under the stars in the middle of nowhere, swam wild in lakes and did rope and zip wire work in the valleys.
"It really stretched our students and enabled them to develop everything from problem-solving, to risk assessment and leadership.
"Many of the students were invited to take up posts as instructors, before they return to Loughborough College to begin their degree studies, or to potentially take up apprenticeships with Acorn Adventure.
"For every student this was an invaluable experience which has undoubtedly given their employability a massive boost."
Pictured: Loughborough College Public Services students in Ardèche enjoy a rare moment of down time during their exciting expedition