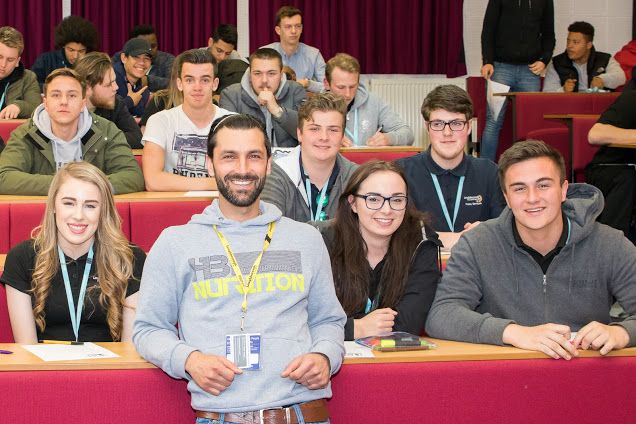 Loughborough College students have been getting expert tips to help them stay healthy through exam season and beyond.
Health, fitness and nutrition coach Helder Barroso offered students from across the College a wealth of guidance on maintaining a balanced lifestyle in order to stay in peak condition.
"There were students from Engineering but also from Public Services, Sport and Caring Services, who all already study aspects of nutrition as part of their courses but Helder was able to complement the knowledge they already had with in depth information and a range of useful tips," said Loughborough College Engineering lecturer Stuart Carroll.
"He provided easy to understand suggestions on modifying, changing or introducing all kinds of things to enable improvements in general health and wellbeing.
"The response to Helder was outstanding - there were so many questions, from students and staff, and he fed back to everyone.
"This is a crucial time for students when it is important they optimize their physical and mental health and I've no doubt that Helder's advice offered them the chance to do that both over the coming weeks and beyond."
Pictured: Helder Barroso talks to students at Loughborough College