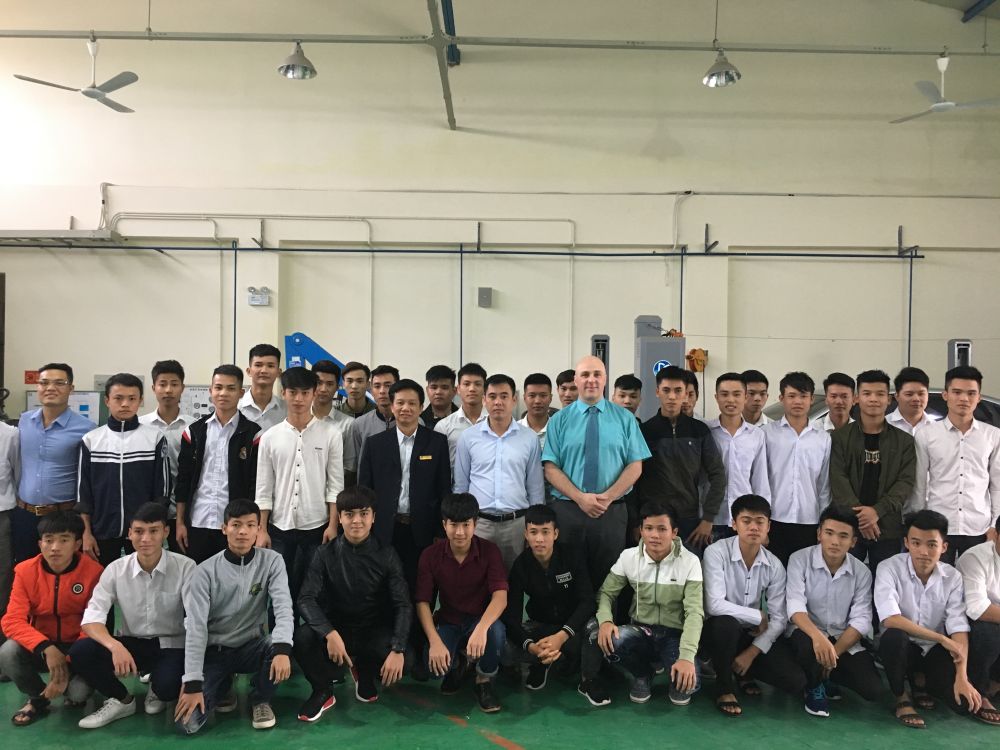 International partnerships have been given a further boost this week with a Loughborough College visit to Vietnam.
A pioneering International Skills Partnership project created by the College and funded through the British Council has seen the College assist educators in the country with successful quality assurance and host Vietnamese partners in Loughborough.
On the latest visit, Loughborough College Head of International Mark Henebury has been working with Bac Giang Vietnam-Korea Industrial Technology Vocational College (VKTECH); Vinh Phuc Vocational College and Yen Bai Vocational College.
"Our Deputy Head of Sixth Form Angela Mogridge delivered innovative practical training in the summer and senior managers from the three Vietnamese colleges spent time with us at Loughborough College at the end of last year, contributing to our local economy and forging strong links between the UK and Vietnam in the education sector," said Director of Business Development at the College, Gemma Knott.
"In addition to the global training opportunities the project is already offering our staff we are also interested in creating exchange projects for our students to enrich their studies at Loughborough College."
Mark Henebury added: "The project has gone really well with these colleges, who have thoroughly embraced this, and I'm looking forward to presenting the outcome at a British Council national seminar in Hanoi before I return to Loughborough.
"This will, I hope, be just the beginning of the work we are doing is Vietnam as we will continue to support these colleges with their progress.
"We are working with the Department for International Trade and the British Consulate based in Ho Chi Min to engage with regional provincial governments to roll out our training services to colleges across Vietnam."
Pictured: Loughborough College Head of International Mark Henebury with Automotive students, lecturers and managers at Bac Giang Vietnam-Korea Industrial Technology Vocational College in Vietnam