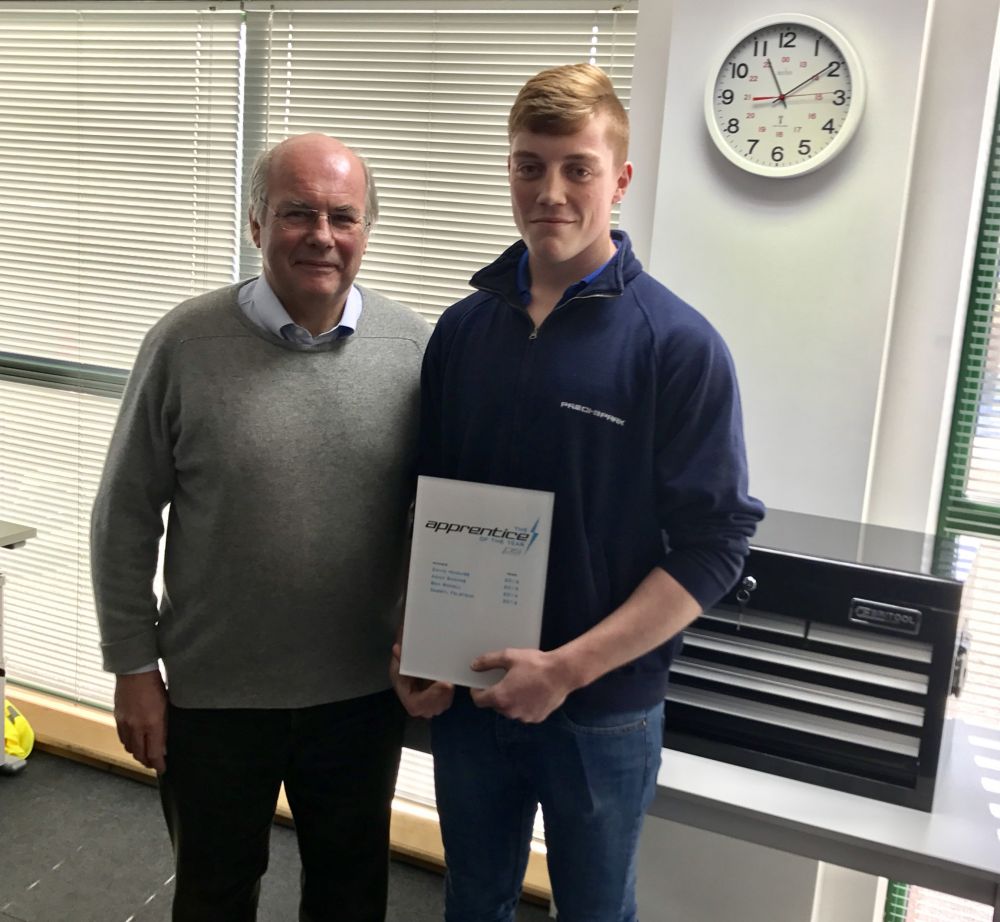 Loughborough College's David Maguire has been named Apprentice of the Year by leading high tech manufacturer Preci-Spark.
The company, which delivers to aerospace and industry markets globally, presented the 18 year old with its top accolade in recognition of his continually outstanding work.
David has been with Preci-Spark since 2014 alongside studying at Loughborough College for his BTEC and HNC Engineering qualifications.
"I am getting brilliant hands on experience across a whole range of areas including manual milling, turning and grinding, lasers and Electro Digitised Machines as well as heading for degree level qualifications. I really enjoy it.
"Without a shadow of a doubt, deciding to do this apprenticeship with Loughborough College and Preci-Spark is the best decision I could have made. I am learning so much in the classroom and at work it is the perfect preparation for the career I want.
"When they announced my name at the awards there were a few seconds where I stood in massive shock, not sure if I had really just heard my name. But now it has sunk in I feel really pleased to have been acknowledged like that – I must be doing something right!"
"David has been a model apprentice from the very start," added Carol French,
Work Based Learning Coordinator at Loughborough College. "This award is most certainly deserved."
"Over the years Preci-Spark has had 130 people complete their apprenticeships and they really value them, treating apprentices like family."
Pictured: Loughborough College's David Maguire is presented with his Apprentice of the Year Award by Preci-Spark Managing Director/owner Vincent Jones.