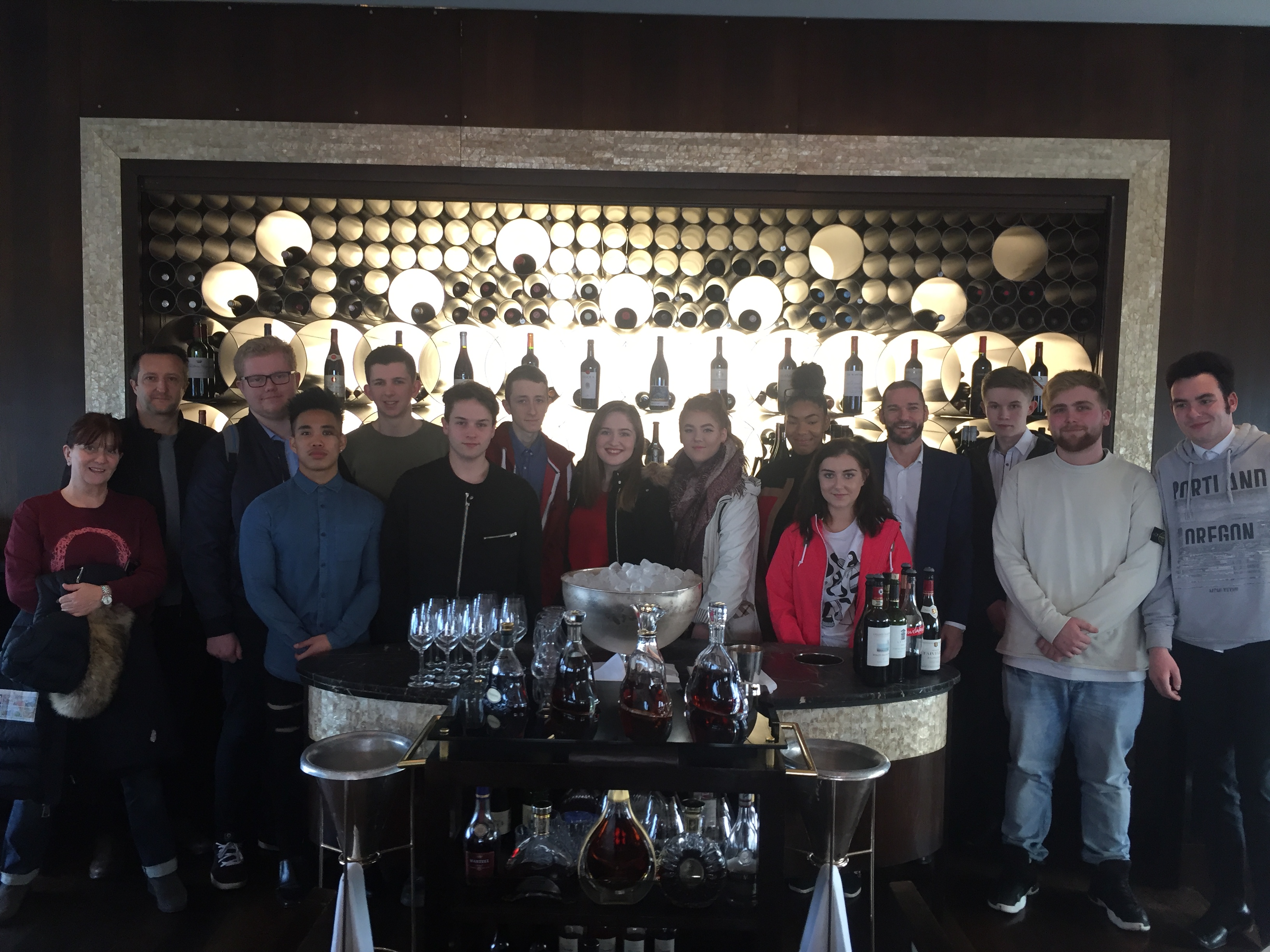 Loughborough College students received an exclusive invitation to Galvin at Windows from Fred Sirieix – boss at the top London restaurant who is also well known to viewers of a hit TV show.
The general manager of the Michelin star restaurant and bar at the Hilton Park Lane in Mayfair gave 12 hospitality and catering students from the College a masterclass in the art of service.
Fred, who appears as maître d' on Channel 4's First Dates, then took the Loughborough College group behind the scenes at the famous venue.
"We were extremely privileged to be asked personally by Fred to join him at Galvin at Windows and to be given an insight into the levels of service he expects from his staff.
"For example, he explained that by the time the restaurant lift doors open and guests see the Galvin at Windows sign, one of his staff will have met and greeted them," said Darren Creed, hospitality and catering lead at Loughborough College.
"The students gained a very realistic view of working life at a leading restaurant and some incredibly useful advice on not only on attracting customers but also on ensuring they keep returning.
"We were then given a full tour of the restaurant and kitchens by Fred – and the students were so engaged and asked him so many interesting questions he spent far longer with us than we had expected.
"Everyone was completely captivated by Fred's expertise, his passion and his personality.
"When he finally revealed that he was offering our students work experience with him at the restaurant, they were thrilled.
"It couldn't have been a better ending to the day."
Pictured: Loughborough College students with First Dates' Fred Sirieix, general manager at the Michelin starred Windows at Galvins in London