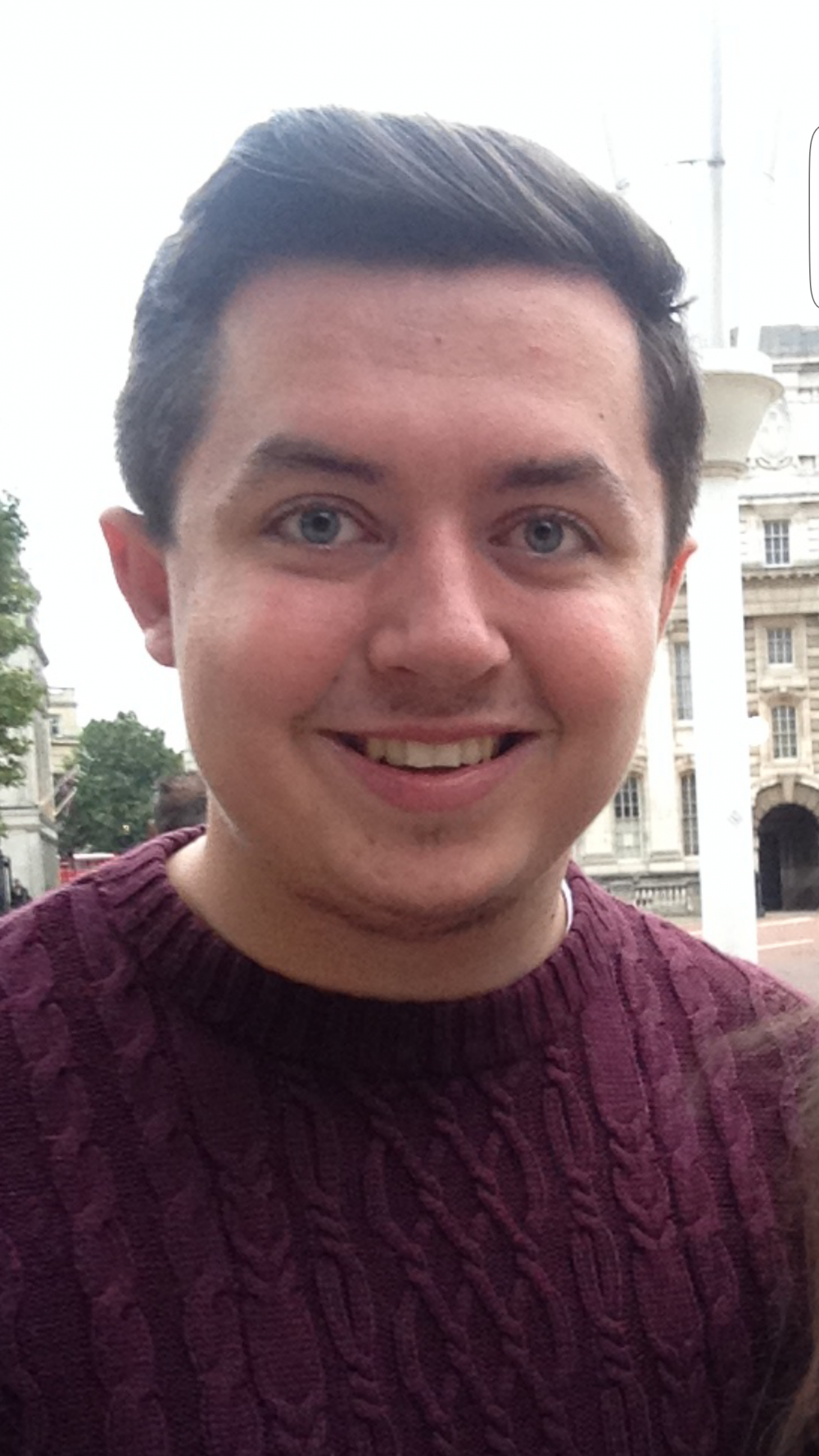 A leading multinational has named a Loughborough College apprentice in a major role for the whole of the UK and Ireland.
Jake Chadburn has been snapped up by Electrolux, the world's second largest appliance manufacturer, to take over as Business Development Manager for the four countries - only 18 months after joining Welcomm Communications.
Within six months of beginning his apprenticeship and studying for his Level 3 in Business Adminstration with Loughborough College, 20 year old Jake says he was thrilled to be promoted at the Market Harborough technology company – but never imagined that less than a year later he would be taking up a coveted role with a globally-recognised name.
"I started as an Administrator with Welcomm and then after six months a post was advertised in the company for Business Account Manager. I'd really built a good understanding of the company in my first role as I had to liaise with all areas of the business so I thought, why not go for it. The company said they recognized what I had achieved and promoted me.
"Suddenly I was managing 400 business accounts and that was a massive step up with my studies too but Loughborough College were brilliant, accommodating the increased demands that came with the promotion and always being there for any support I needed. I quickly picked up the new role and got into my stride.
"I wanted to earn while I learned after school, rather than go to University. Loughborough College had a great reputation and I was so pleased to get a place with Welcomm, dealing with technology and speaking to clients all over the country. I made sure I picked up everything I could from the experienced people around me, asked endless questions – which must really have bugged everyone – and set myself the challenge of learning something new every day.
"When I saw the Electrolux job advertised I thought I'd adopt the same, 'why not' philosophy as I had before and just give it a go."
A phone interview was followed by a face to face interview with the UK Sales Director and then another interview with the Italian office. Finally, Jake was invited to give a presentation to two of the company's directors and to have a further interview.
"That is where the work I had done at Loughborough College was so valuable. I had learnt about a range of different presentation techniques in class and that gave me the tools and the confidence I needed. Plus I was always picking up useful knowledge and tips from my classmates who were working in different roles in other companies.
"When I got a phone call to say I had got it – and over others who were older than me and with lots of experience – I was ecstatic.
"If someone had told me 18 months ago that this would happen, I wouldn't have believed it – Business Development Manager for the UK and Ireland. My induction is going to be in Germany and my new job will give me the opportunity to travel to the US, to Dubai and Milan.
"I can't speak highly enough of Loughborough College, Welcomm Communications and the apprenticeship. I was able to get straight out there into the workplace and develop and at 20 I have a job I would never have dreamed of."
Dipa Vithlani, Instructor Trainer at Loughborough College, said: "The College offers a great range of apprenticeships from Business Administration to Customer Service and Sales, to name only a few, and we work in partnership with employers to ensure apprentices are supported to develop within their role.
"Jake is a great example of how earning whilst learning can lead to a valuable qualification as well as lead to a successful career."