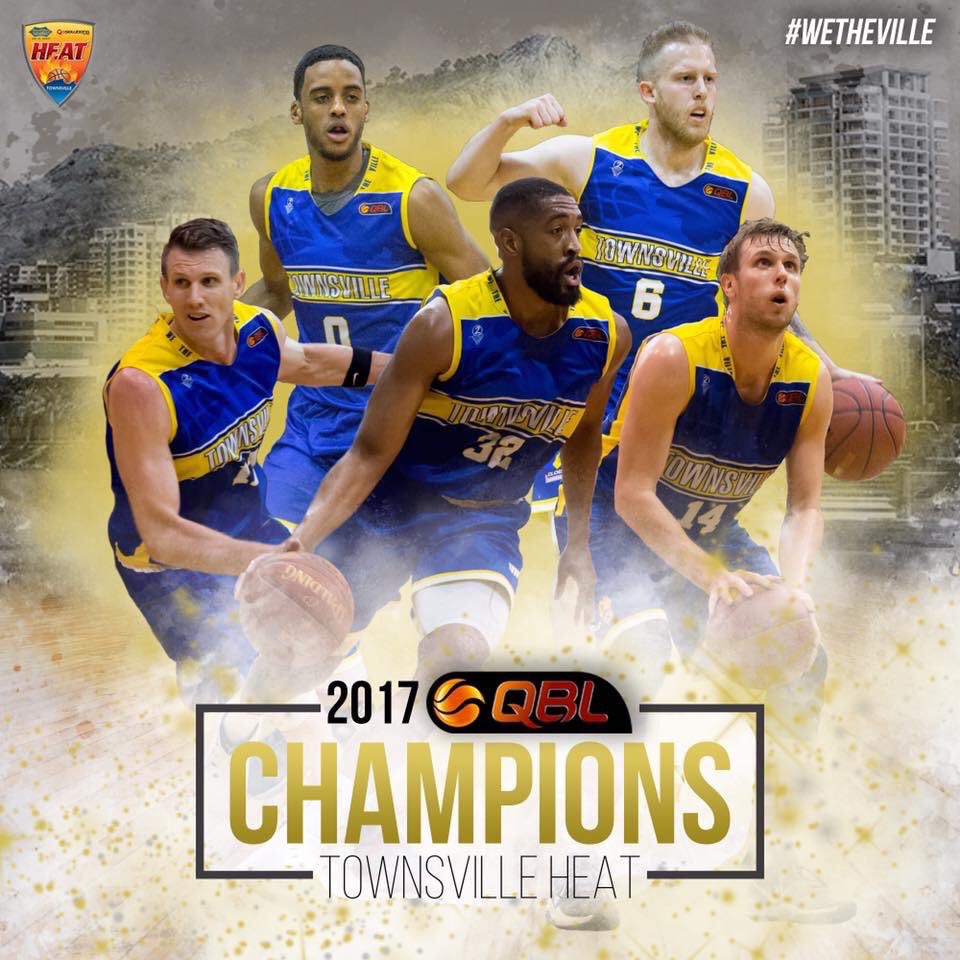 Jamell Anderson has helped his side make history at the Queensland Basketball League's grand final in Australia.
The Loughborough College graduate posted 22 points before his Townsville Heat side overcame Mackay Meteors to take the championship title for the first time in 17 years.
Jamell has represented Great Britain and England and had a successful spell in the BBL - with Leicester Riders, while studying for his degree in Sport Science and Management at Loughborough College, and captaining Cheshire Phoenix last season.
Townsville Heat won the three game series, sealing the state league title with a 103-91 victory in the weekend decider.
"It's such an overwhelming sense of pride. We worked so hard to achieve this and to the to lift the trophy was a special moment," said Jamell.
"I've been in the BBL a very long time, and I was looking forward to experiencing a different culture and brand of basketball.
"Once I started playing with the squad back in April I knew we had something special. To achieve what we have is just a testament to all that hard work and support from staff, coaches and of course the Townsville Heat fans who have been with us from start to finish!
"I've always wanted to play in Europe and now this season is done down under, I'll hopefully announce my next venture pretty soon."
The professional player was the first ever graduate from Loughborough College's acclaimed basketball programme and praised the support he received from the College.
"They helped me balance my studies with the demands of my basketball and gave me the confidence to really believe in myself academically."
Rob Jarram, who leads the College's basketball programme, described how Jamell had been an excellent role model "on and off the court with his playing performance, his academics and his support of the other players. He led the way for our other degree students on the basketball programme. He really is an inspiration."
Pictured: Loughborough College graduate Jamell Anderson (back left) who made history with Townsville Heat