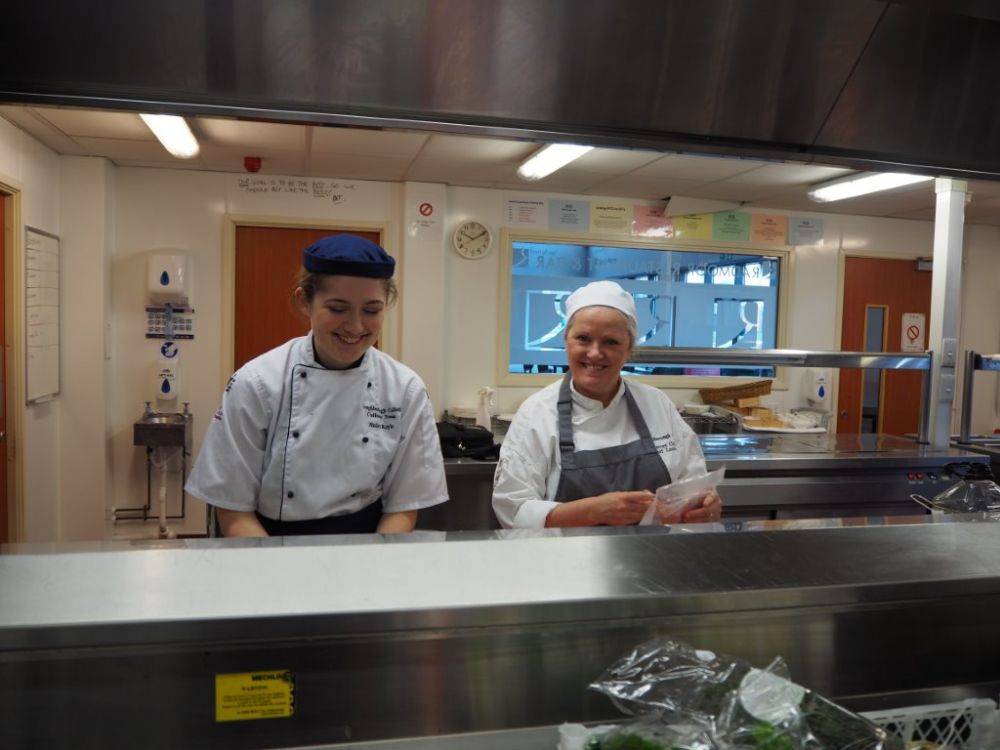 Dicing, slicing and spicing up the menu were all in a day's work when Loughborough College's Chair of Governors went behind the scenes at the Radmoor Restaurant for National Apprenticeship Week 2018.
Audrey Traynor joined Hospitality and Catering students in the kitchens to help them prepare for lunchtime service at the highly successful campus venue, popular with local diners and College staff alike.
"I chopped vegetables and spices to make onion jam, and onion ash as well as chilli and garlic dressing, prepared chicken breasts and twice-fried chips and even got stuck into some pot washing.
"The young chefs were brilliant at demonstrating and it was fascinating to talk to them about the opportunities they are being given to gain industry experience.
"I also discovered that apprenticeships are also not simply for the young and inexperienced. There is an apprenticeship for chef de partie, for example, where you are required to already have the basics under your belt but can then gain important skills overseeing a section of the kitchen."
Pictured: Loughborough College Chair of Governors Audrey Traynor (right) goes behind the scenes at the Radmoor Restaurant for National Apprenticeship Week 2018