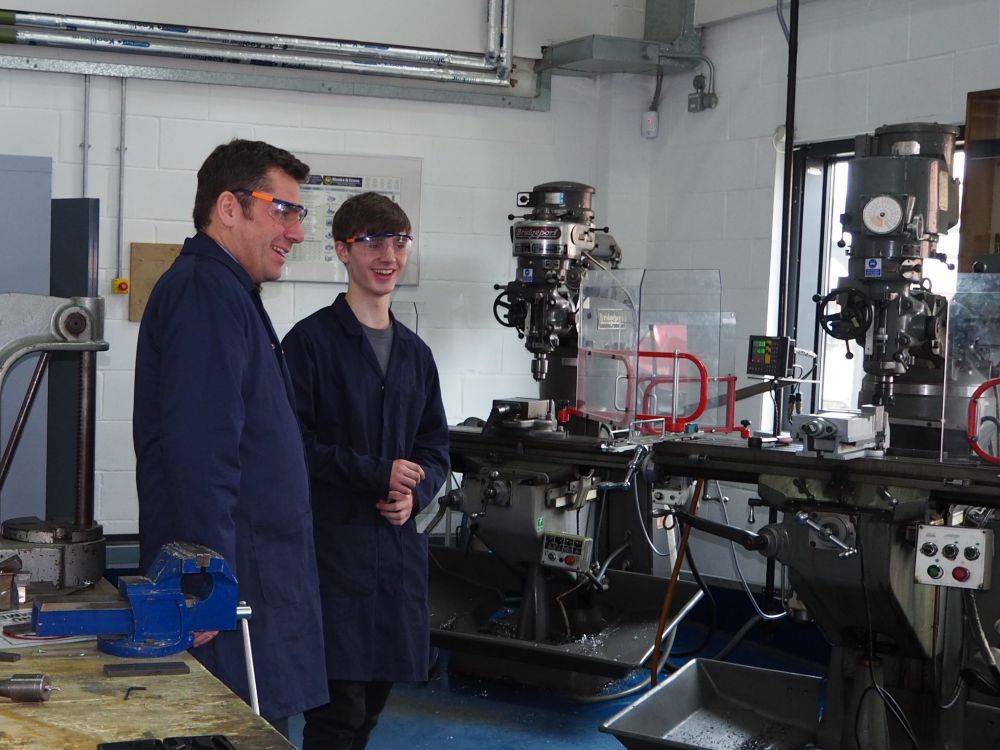 Jonathan Morgan was amongst a host of Loughborough College Executives and Governors marking National Apprenticeship Week 2018 when he turned engineer in the campus workshops.
The deputy chair of governors donned protective clothing to join tutor Shaun Hackett and just some of the more than 300 apprentices within engineering alone at the College – which was recently awarded Outstanding for its apprenticeships by education watchdog Ofsted.
Representing local employers including Adey Steel, Brush and Sofidel UK, the apprentices invited Jonathan to share in a range of core practical skills they are developing, using a range of equipment and machinery, for their Performing Engineering Operations qualification.
"The apprentices I met at Loughborough College impressed me so much. Their time in the workshop is part of their working week and it was brilliant to see their commitment," said Jonathan.
"Some are having to get up incredibly early and travel great distances but they're in on time and ready to learn. They clearly value the knowledge and skills they're gaining with the College and are really rising to every challenge.
"I explained to the apprentices that the last time I was in a workshop was at school and the only thing I managed to produce was a rather pathetic spade – so it was fascinating to see them working at an altogether higher level.
"The equipment they use in the workshop is imposing and complex but they handle it with such mastery and precision and this, not to mention their abilities with welding, is enabling them to produce a range of complex tools. It really was a privilege to meet them all and see them in action."
"We were very pleased to welcome Jonathan into our engineering workshops and share the work we're doing with our apprentices. We meet the needs of employers at all levels of apprenticeship and have been working with some for many, many years. Most of them are former apprentices themselves so they really understand the value this long-term training can provide," said Carol French, employer engagement coordinator with engineering and technology at Loughborough College.
"Our apprentices remain with us for around four years on average and during that time we see them blossom and achieve and often rise through the ranks, becoming outstanding engineers. It's brilliant."