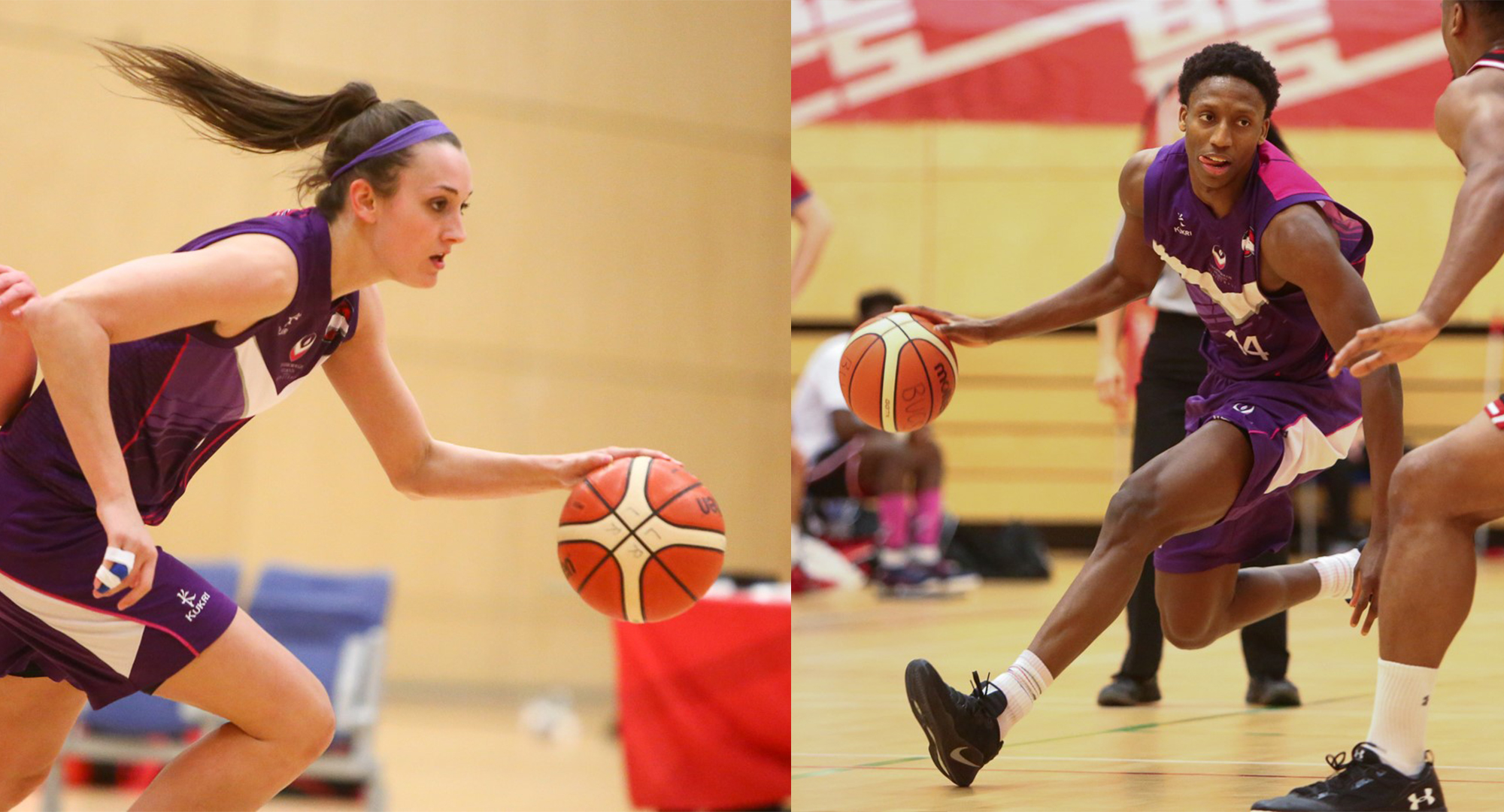 The Men's and Women's basketball teams have both made it to next week's British Universities and Colleges Sport Championship Final with help from Loughborough College.
Players Joshua Ward-Hibbert, Levi Noel, Max Richardson, Sam Broughton, Lucien Christofis and Tome Yome, who all study at the College, helped Mark Jarram's Men's team to an outstanding 94-49 victory against Northumbria in the BUCS semi-finals.
Matt Harber's Women's team also faced Northumbria in their semi-final game, with Loughborough College alumna and player Maia Bratka and current student and Assistant Coach Ashley Cookson helping them to a 78-54 triumph.
BUCS Big Wednesday on 22 March at the University of Bath will see the Men and Women play in the final at the same time for the first time ever. In 2015 the Women made it to the BUCS final and won while the Men's team will be defending their title this year, following their 2016 win.
Both teams will play Durham in the final – with each having lost one game and won one game against the side during the season.
"This year's final is the evidence that we strive to improve the programme every year and remain as the top BUCS basketball programme in the UK," said Loughborough College Sport Development Manager Rob Jarram.
"For the first time we have both teams in the final which shows just how hard everybody works across the whole programme, from coaches to players, from our Operations Manager, Joe Pinchin, to volunteers. We are thrilled for everyone involved."