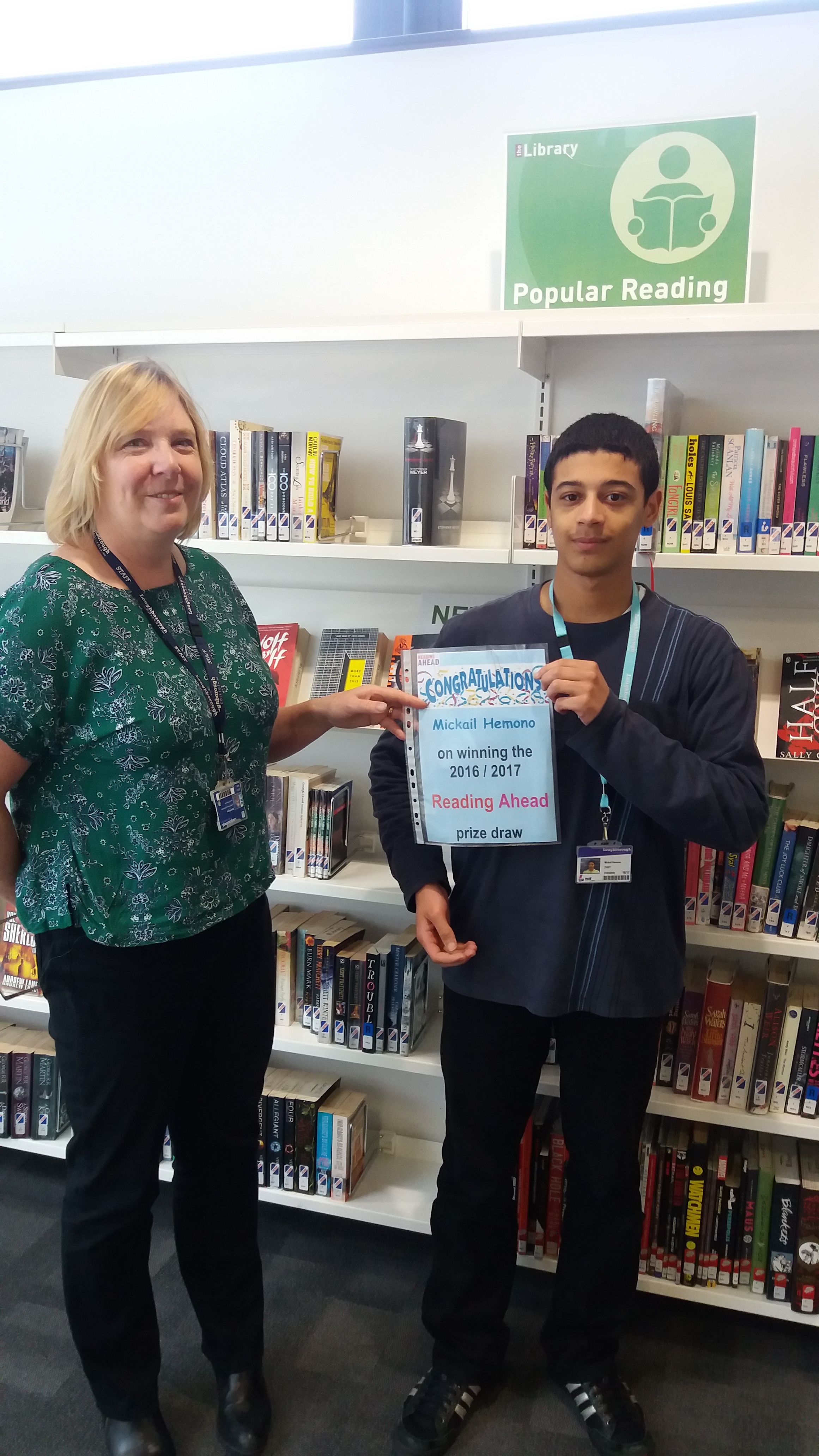 Loughborough College has named the winners of Reading Ahead 2016/17 as Mickail Hemono and Hong Thi Nguyen.
The programme aims to inspire more people to read and to share their enjoyment of reading with others and over 30 weeks this year more than 160 College students and staff took part.
"Everyone who enrols is asked to read six books, poems or graphic novels and review each in a dedicated diary – we encourage students to stick with it by handing out mugs and tokens for cookies!" said Sarah Malyon, Library Administrator and Reading Ahead coordinator.
"When students complete their diaries they are eligible to receive a Certificate of Achievement and are entered into a prize draw.
"This year the two lucky winners each received a £10 Love to Shop Voucher - and a cookie token – and we would like to congratulate Mickail Hemono and Hong Thi Nguyen."
Pictured: Loughborough College student Mickail Hemono receives his Reading Ahead 2017 prize from Sarah Malyon