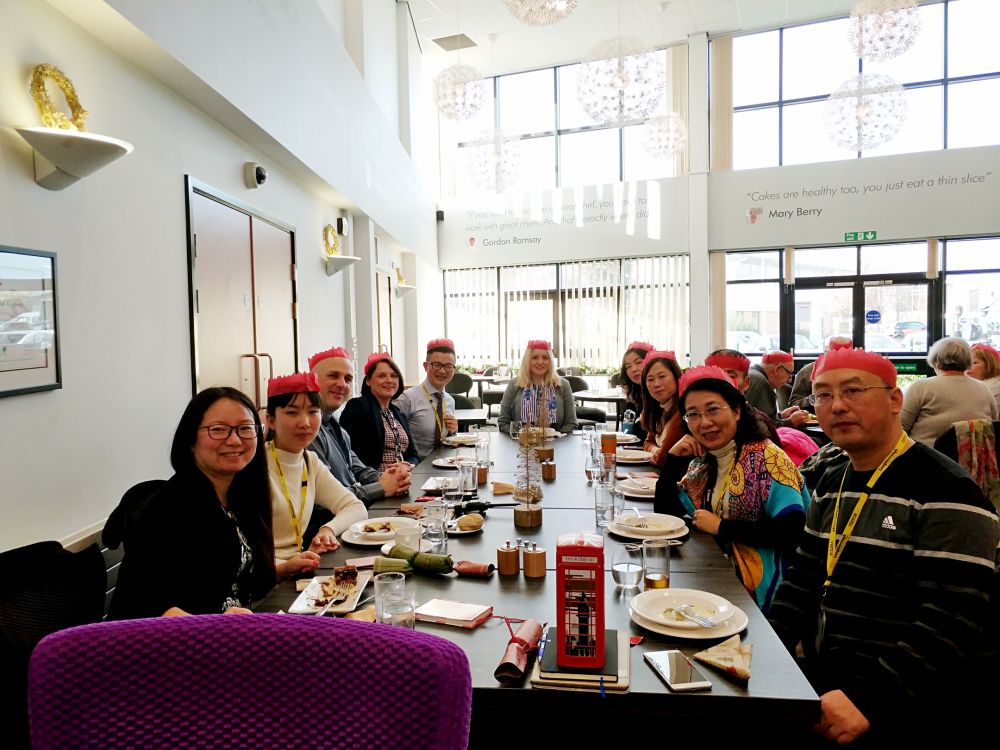 Teachers from China were given a traditional Christmas welcome at Loughborough College recently.
After visiting Jianyang Middle School in Chengdu earlier this year as part of a growing partnership offering education courses and training support, the College invited teachers to spend time in Loughborough.
An exchange will see A-level students from Loughborough College visit the school in China in the spring.
"The teachers came and shadowed some of our classes and I delivered English teacher training to them around the particular methods we use in our lessons at the College.
"They went to see our College panto performance of Sleeping Beauty, which they enjoyed immensely!
"We also invited them for a traditional Christmas dinner in our Radmoor restaurant, which they loved too," said head of International at Loughborough College, Mark Henebury.
"As part of the College's strategy to develop strong, long-term collaborations we've made a number of funded visits to a range of countries including China, with supporters like the British Council and the Association of Colleges,
"Jianyang Middle School is one of our key partner schools in China.
"A visit there in March with our A-level students is the next step in our partnership."
Pictured: Loughborough College welcome teachers from China to Christmas lunch at the Radmoor restaurant