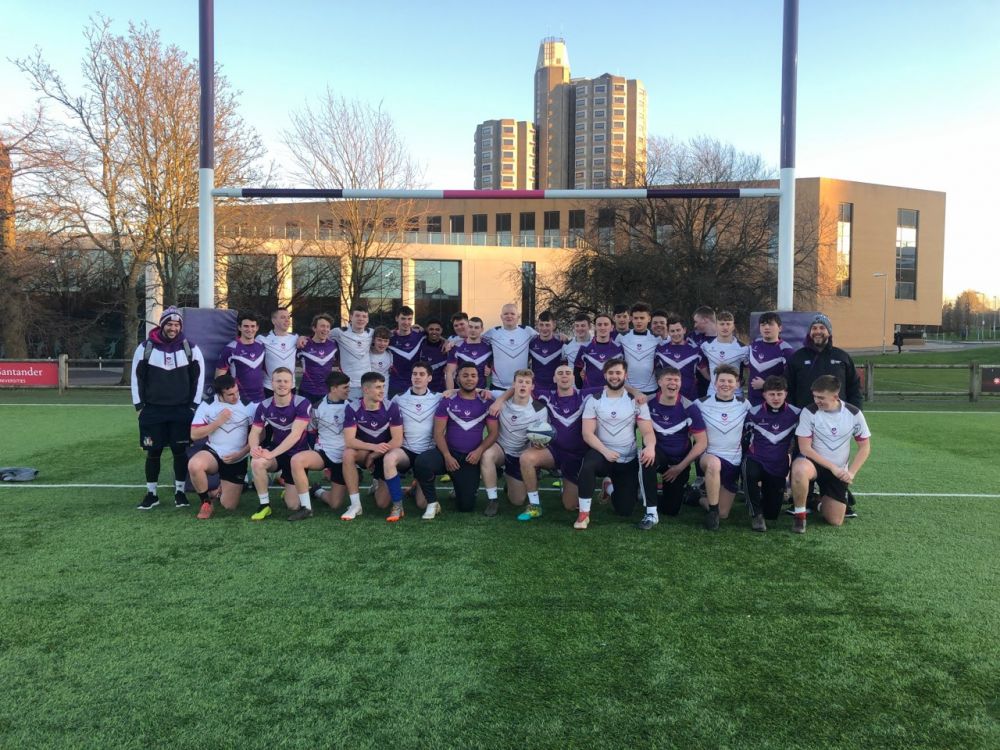 With one game still to go, Loughborough College men's rugby first XV have been named regional league champions.
The Association of Colleges West Midlands title marks an outstanding season for the side which has seen them win eight times and lose only once against teams including Hartpury, Moulton and Hereford Colleges.
The success comes hard on the heels of seven Loughborough College players achieving county, regional and international representative honours and no fewer than nine selected to join Nottingham Rugby Academy alongside their College programme – not to mention the Sevens side reaching the forthcoming Association of Colleges Sport national 2019 finals, after becoming East Midlands regional champions.
Loughborough College head of men's rugby Dave Edmunds said: "We have had 40 students playing in this league campaign so far, which is testament to the strength of our programme.
"What's most pleasing is to see the development in the individual players and the squad as a whole from when they first joined us in pre-season last summer. The success they are now achieving is down to their hard work and dedication and the support of a great coaching staff, including our strength and conditioning staff from the University.
"It really has been an outstanding year for men's rugby at Loughborough College, from the East Midlands Sevens achievement to the individual player honours and Nottingham Academy selection. Securing the league title is the icing on the cake for the squad. "
The final league game sees the Loughborough College side travel away to Hereford in March.