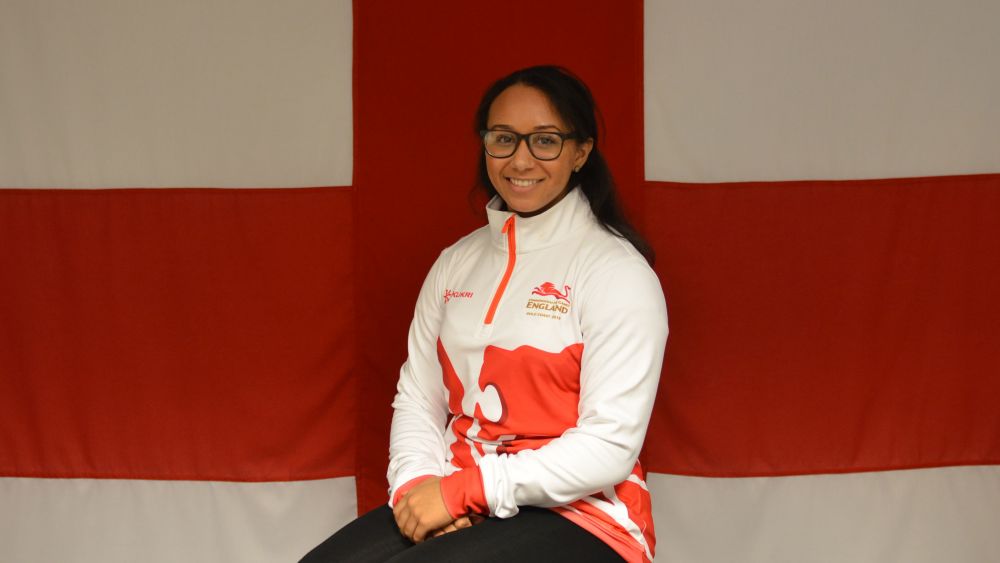 Only weeks before she flies out to the Gold Coast, Loughborough College's Zoe Smith took a break from training for the Commonwealth Games to talk about overcoming a tough few months and the confidence taking her to competition in Australia.
When Zoe became the first Englishwoman ever to win a Commonwealth Games weightlifting medal she was only 16. Two years later, representing Britain at the London Olympics, she took the British record in the Women's 58kg division and in 2014 she won Commonwealth gold and secured the Games record in Glasgow.
Zoe was the favourite for the GB's only weightlifting place in the 2016 Olympics when, while completing a snatch at the British Championships, she lost the bar behind her head, dislocating her shoulder.
Selectors chose Rebekah Tiler to go to Rio while for Zoe there was surgery to repair a torn labrum and partially torn rotator cuff and rehab. When UK Sport cut funding for weightlifting and Zoe had to work long hours in combination with training, she made a big decision.
"Training had been my full time job for six years but then I found myself living with my parents in London, waking at five in the morning before a long commute and a day working followed by an evening training, getting home close to 10.00pm. I just wasn't recovering, so I decided to move to Loughborough full-time – and it's given me so much time back to train and even to study.
"I am at Loughborough College studying for A-levels in Biology, Psychology and Environmental Science. I've got a part-time job, I live down the road from the gym and I even have time to relax in the evenings, to eat properly and to rest.
"I could be a personal trainer or teach weightlifting but I don't want to dilute that side of me. I like to compartmentalise. I do my training but I also work at a café for a few hours a week and get my head down for my college work.
"It's so nice to get back to studying and the College is amazing at supporting me and creating flexibility for my studies while I train and compete. We've been drawing up a plan ahead of the Commonwealths because I'll have exams when I get back. It might have to be a question of books in the warm-up room in Australia.
"I've also been talking to the young athletes on the Loughborough College's new Talented Athlete Support Scheme Dual Career Programme. I consider it an honour to have been asked to do that and hopefully my experience helps me pass on information which will be valuable.
"I've been competing in my sport for 12 years and when you get a lot of success at a young age there's a lot of pressure to perform. It is daunting at first and I have worked with sports psychologists in the past but I enjoy the pressure. I love weightlifting. That's why I train, what I keep getting up on that platform for.
"I was injured for 18 months and have only been training and competing properly for six months. The qualification procedure for the Commonwealths was changed this year and the competition was tough with only one person per weight class going through so it was a battle and I'm thrilled to have been selected.
"My training is on target. We've been upping the intensity for the past few weeks and it will keep getting harder but we'll back off a bit closer to the competition so I'm well rested.
"The qualification process starts for Tokyo this year so we'll see how that goes but for now I'm concentrating on staying in shape and injury free for the Commonwealths.
"I've just returned from a training camp in Sweden with everyone and although it's an individual sport it's really nice to have that team bond. It was the last time together before we get on the 'plane for Australia.
"When we arrive we'll be in a holding camp for a week, training and acclimatising, and then we'll move into the athlete village.
"But for now it's all about finishing touches. We've picked up our England kit. I just need to do my packing.
"I'm feeling confident and focusing on staying fit and healthy – because when I am I'm pretty unstoppable."