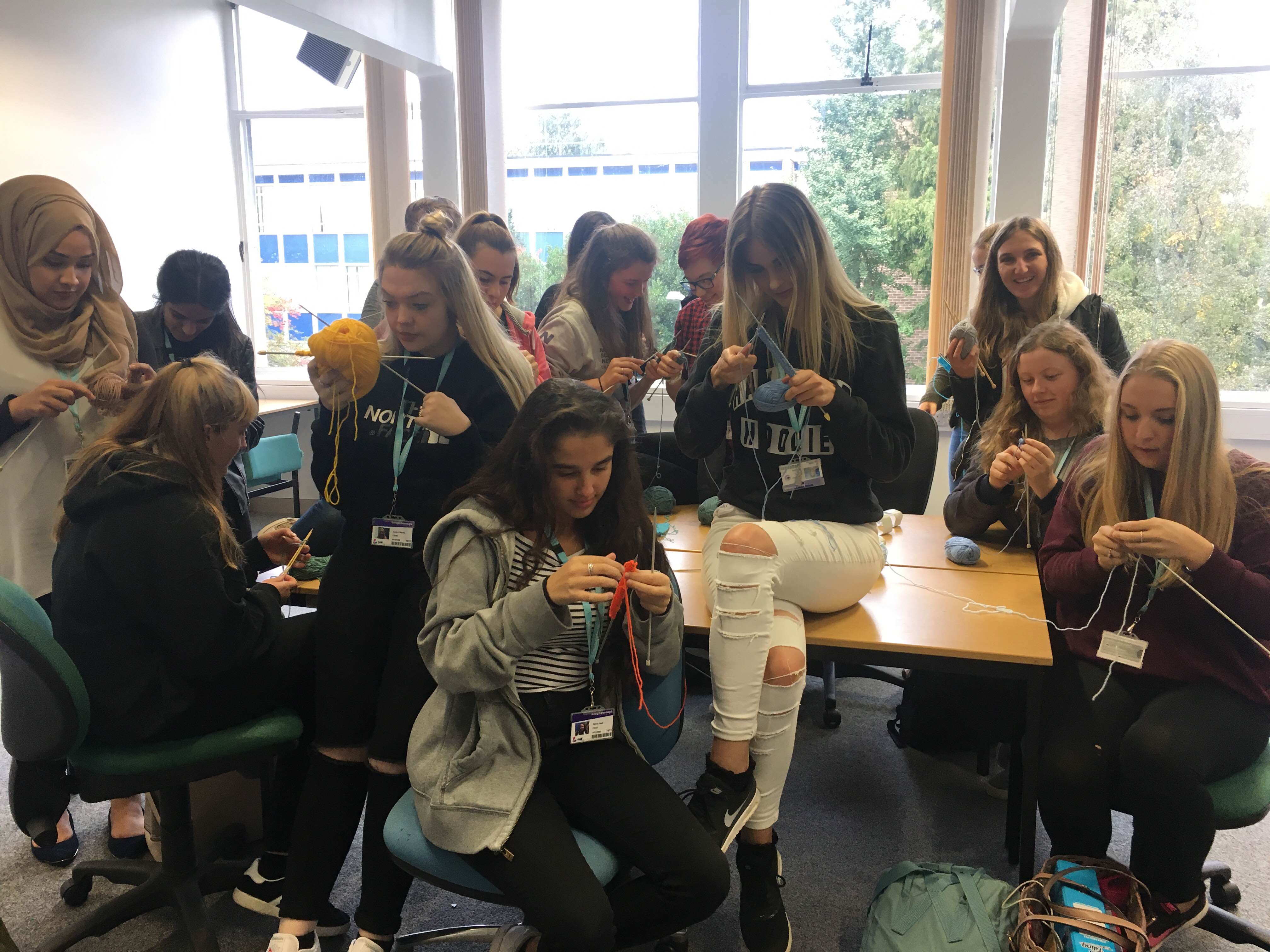 Loughborough College students have pledged to spend a year knitting blankets to help keep young families warm.
Although they are picking up wool and needles for the first time ever, eighteen Childcare and Education students are determined to donate as many baby blankets to Leicester Social Services as possible.
"Our aim is to knit squares which we will sew together to create as many blankets as we can throughout the year to help young mums living in poverty," said Kate Storr, who leads the Childcare and Education diploma course at Loughborough College.
"We have been given lots of wool and I have taught the students the skills they need from scratch.
"It is a massive challenge but they launched themselves into it and the concentration on everyone's faces was staggering.
"Each week we will have a discussion or watch documentaries related to the curriculum while we knit.
"We might even get College staff, relatives and friends involved."