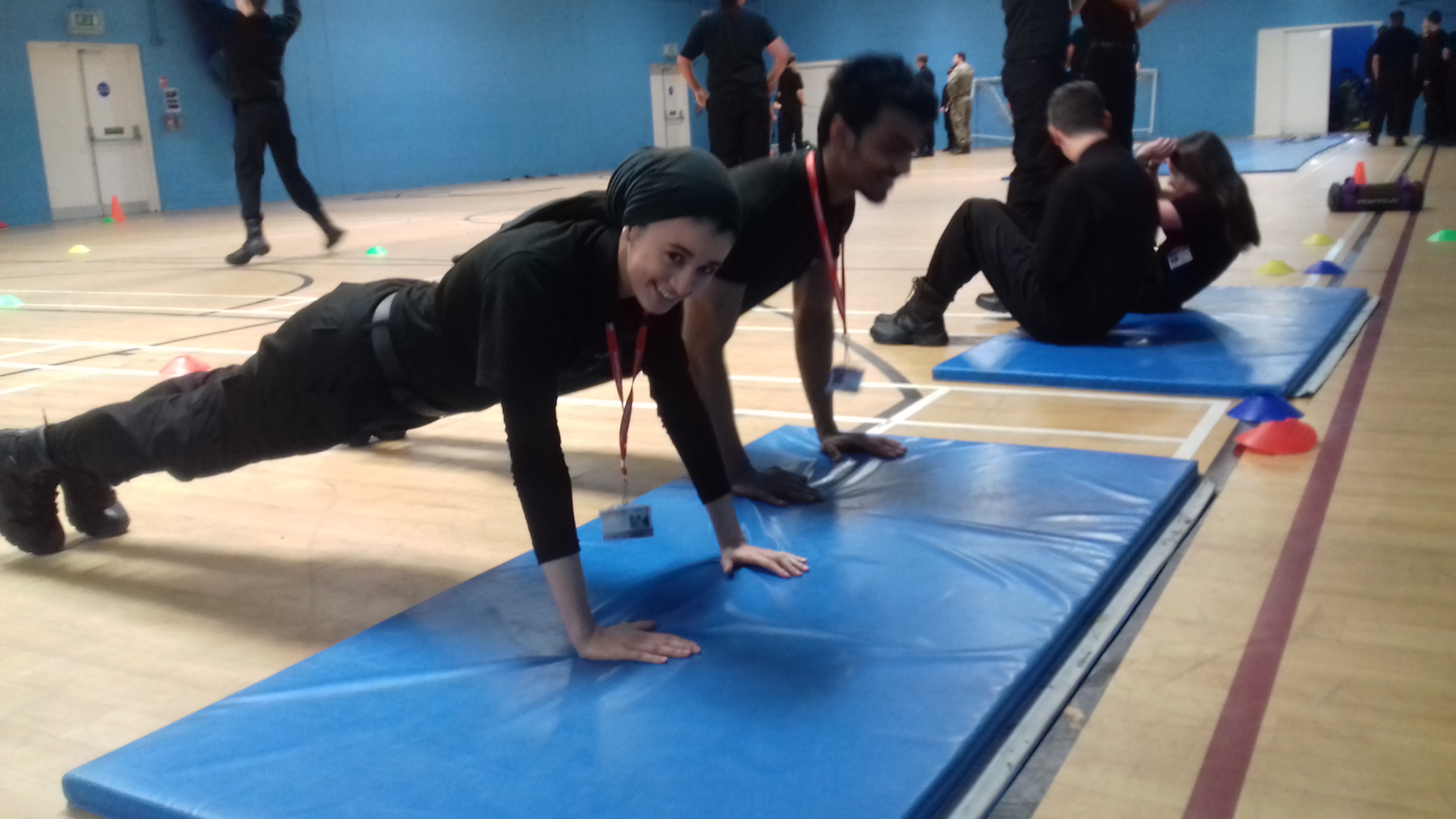 The Royal Air Force Regiment admitted they were impressed when they put students through their paces on a recent visit to Loughborough College.
A team from the specialist airfield defence corps led 55 Public Services students through a rigorous training routine and competitive exercises followed by a spell in the classroom.
"There was a demanding physical preparation and then a whole range of challenges testing team building and leadership before a session in the classroom – two of our students even took the RAF team to lunch afterwards.
"At the end of the day the team told me how impressed they had been by our students' turnout in smart uniforms, their stamina in the gym and their discipline in the classroom," said Loughborough College Public Services tutor Anthony Louch.
"The students were given a really valuable insight into the range of opportunities open to them with the Regiment, from their parachute and enemy aircraft location capabilities to sabbaticals to play armed forces sport at international level.
"The response from the RAF to our students will also offer them added credibility if they decide to apply for the Regiment."