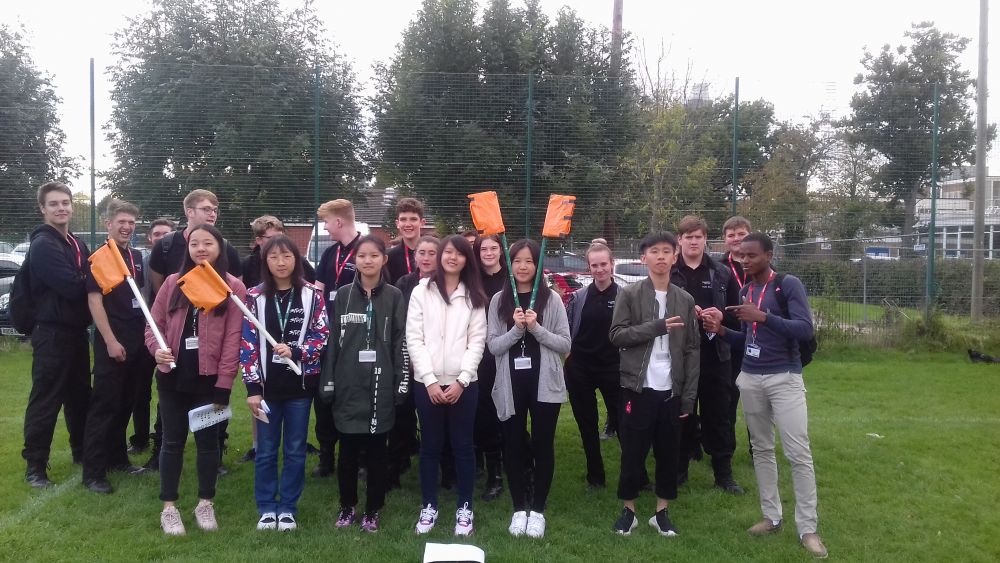 Loughborough College students got together to raise a flag for international communications recently.
Morse code and semaphore were at the heart of a fun challenge as visitors from China studying at the College joined classmates in Public Services.
"We were using the NATO phonetic alphabet, which is designed specifically to exchange messages regardless of language differences," said Loughborough College Public Services lecturer Anthony Louch.
"Teams including both our international and home students had to receive a message in Morse code which they then had to write down and pass on to be transmitted via Semaphore.
"Everyone really enjoyed the challenge as well as boosting their language and communication skills.
"We then chatted together about the Chinese and the British constitutions and what it means to be a citizen in our countries.
"This challenged preconceptions and gave students the opportunity to really open their eyes to just how many similarities there are between our countries."