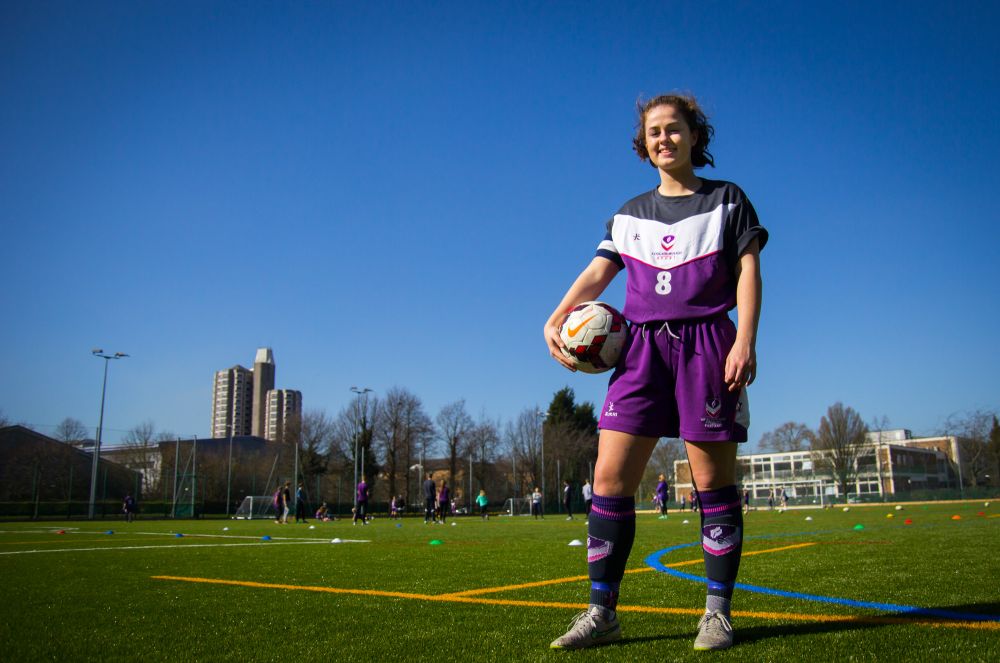 Loughborough College women are heading for top level football after being selected to compete in elite fixtures for the highest national college football league.
Association of Colleges Sport has selected current league winners Loughborough Women's academy to play in the Category One League against the best teams in the country.
Jenny Sugarman, Elite Sport Tutor and Coach for the Loughborough College side, praised the squad's achievement and said there were plans to step up training in preparation.
"The girls have worked hard and it's been an amazing season. We have just won the East Midlands Women's League title and now we've received the news that we've been accepted to Category One.
"We'll be facing tough competition playing some of the top players in the country in this age group, but our players are outstanding and we have some really high calibre recruits coming in.
"In addition, we'll be boosting pre-season training across the board over the summer with increased time on the pitch, on strength and conditioning and in the classroom.
"Loughborough College is making a massive investment in women's and men's football and this move to Category One is just the latest reflection of that. We are all very excited to build on the success over the coming year."
The new season will see Loughborough College Women play Bridgwater and Taunton College – Yeovil Town Ladies; John Madejski Academy – Reading ; SGS College – WISE – Bristol City and Solihull College BCLFC Academy – Birmingham City.
Loughborough College Women team regulars this season: Erin Hannah, Laura Dexter, Faith Pickering, Ella Waine, Yazmeen Dann, Sophie Marston, Chloe Farrington, Libbie Taylor. Intermittent players: Sinead Fletcher, Chyna Mclntosh, Araminta Potterton-Orton, Georgia Relf, Chloe Ikin-Dean, Eleanor Stanley, Ashlie Williams, Chandni Kanabar, Simran Singh, Analeice Wilkes, Charni Reeve Williamson
Pictured: Loughborough College Women team captain and Sport and Exercise Sciences student Laura Dexter