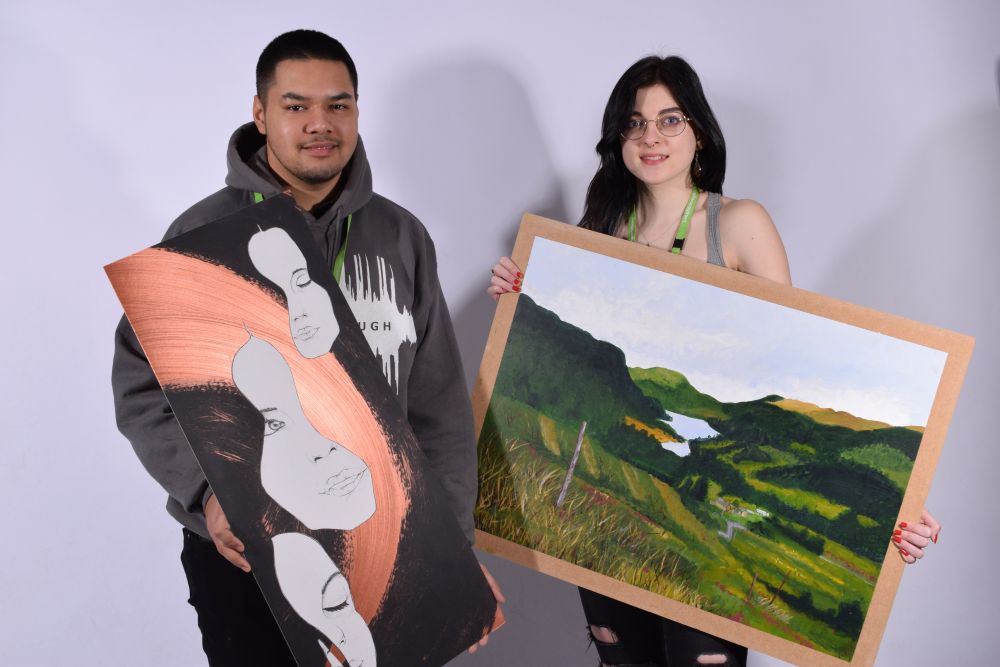 Loughborough College is set to highlight students' creative talent at the forthcoming Love Art!
The exhibition will showcase around 100 pieces of work from painting to printing and photography, sculpture to sketchbooks, all produced by visual arts students.
Amongst those exhibiting will be Kamile Jokubaviciute, 18. "We have spent hours on our work and it's a great opportunity for us to share that as well as to see the work of our fellow students.
"I am in my second year with Loughborough College and I am loving it. It's giving me the chance to explore so many different styles and media. I enjoy creating landscapes but on my art and design course I am developing skills which mean I can not only do that through fine art but also by using digital platforms, photography or sculpture."
Nafiz Ahmed, 20, agrees: "It will be nice to show my work to a wider audience. My particular interest is in portraiture but my course has encouraged me to experiment with a range of ideas and techniques. It's helped me become much more confident. My aim is to study architecture at University."
Loughborough College art lecturer Tony Cheetham added: "The whole purpose of art is to be viewed and this is a great opportunity for the college to see the imagination and creativity of some of its students."
Love Art! will run in the Hub from 13-15 February in the Hub
Pictured: (from left) Loughborough College Art and Design students Nafiz Ahmed and Kamile Jokubaviciute