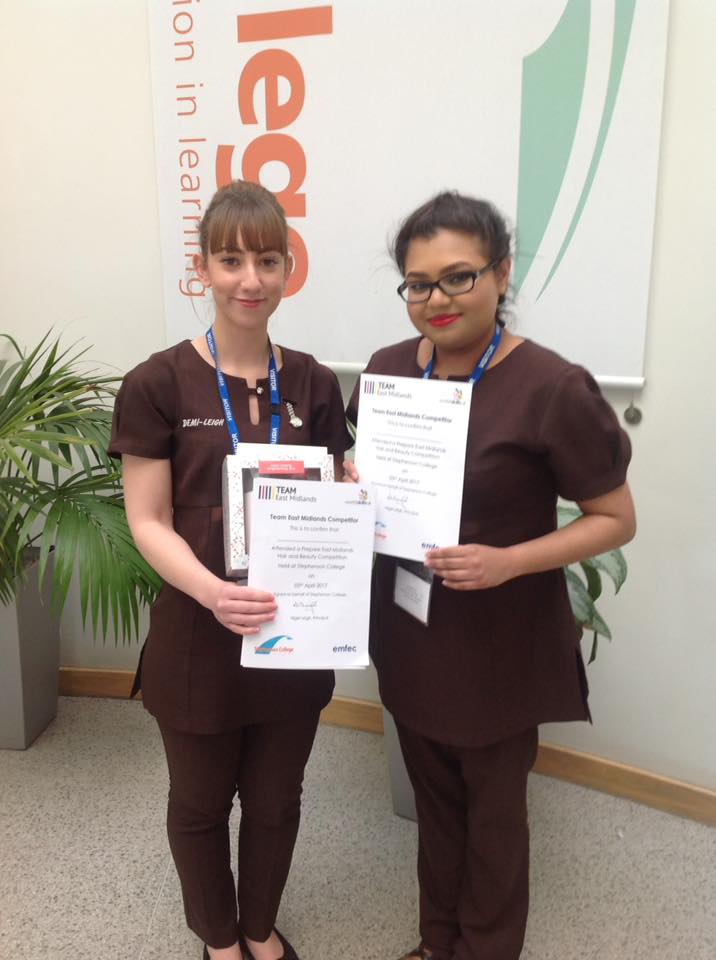 A Loughborough College student this week took a step closer to a place in the 2017 World Skills National UK finals after winning a medal in the region.
Demi-Leigh Shearer scooped silver at a Team East Midlands event which saw more than 50 college students from across the area face challenges in hair and beauty for the chance to go through to the next round of the prestigious competition.
Demi's success comes hot on the heels of her reaching the Ragdale Hall Student of Excellence Awards final.
"This is a highly regarded competition with worldwide recognition through its national and international levels and it provides outstanding opportunities for career development," said Claire Springthorpe, Beauty and Sports Massage Lead at Loughborough College.
"Myself and Karen Dixon, who leads the Hairdressing programme at the College, took seven of our hair and beauty students to give them the valuable experience of competing at this high level.
"All our students performed incredibly well and to an extremely high standard, demonstrating excellent skills. They really did me and Karen proud – and we were delighted to see Demi win a medal and progress to the next round."
Demi, 18 was joined at the event, hosted by Stephenson College, by fellow Loughborough College Beauty Therapy student Samia Chowdhury and Hairdressing students Ellie Beck, Angelika Gregorova, Akur Nuer, Kerry Wardle and Emma Moss.
Pictured: (left to right) Loughborough College medal winner Demi-Leigh Shearer with fellow Beauty Therapy student Samia Chowdhury