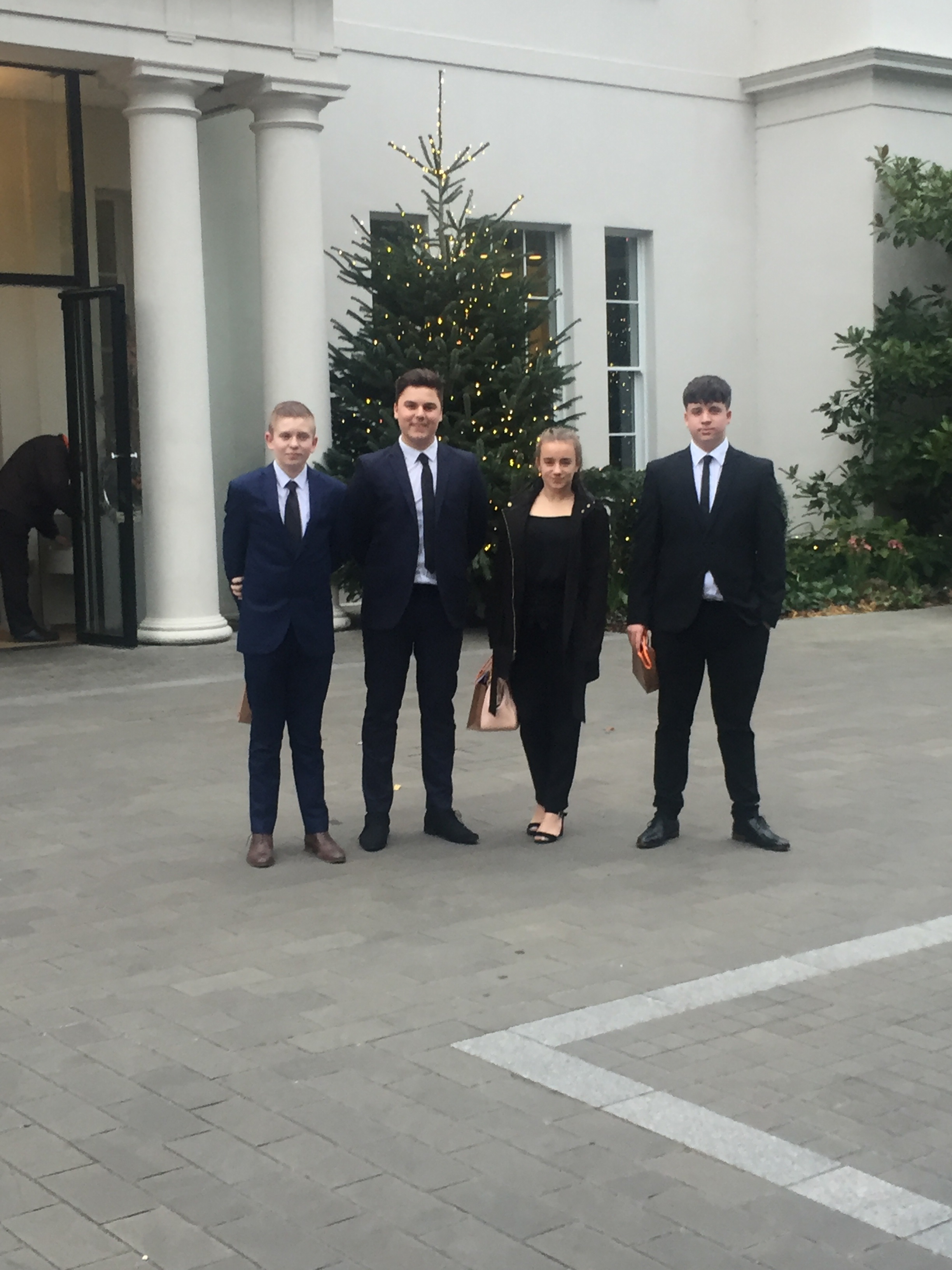 Spending time with a Michelin-starred chef was just one of the highlights for Loughborough College students on an inspiring skills day at Coworth Park.
Kieran Rudolph, Tobias Booty, Maezy Beck and Toby Whitehead went behind the scenes at the luxurious Dorchester Collection country house hotel and spa on the borders of Windsor Great Park for a series of master classes, tours and insider industry advice.
The Loughborough College hospitality and catering students heard from executive chef Adam Smith, who recently received a Michelin star, about his culinary achievements.
"Adam talked to the students about the progression of his career and created his signature scallop and crab dish for them and later in the day the Head Pastry chef, Jonas Plangger, gave them a sugar work demonstration. They also got the chance to look around the five star venue.
"Coworth Park told us that they'd been so impressed by Kieran's questions and how engaged he was while touring the kitchen that they'd give him a job straight away. He is quite shy and only in the first year of his course so that was an enormous confidence boost for him," said hospitality and catering lead at Loughborough College Darren Creed.
"All four students were offered the chance to return for a two-week work placement at the hotel - a great end to a brilliant day.
"Passion to Inspire, who we work with a lot, offered us the opportunity to join the skills day at Coworth Park and our students were certainly inspired. I've got no doubt it has helped spur them on for the competitions they have coming up – and beyond for their careers."
Pictured: (from left) Loughborough College students Kieran Rudolph,Tobias Booty, Maezy Beck and Toby Whitehead at luxury hotel Coworth Park