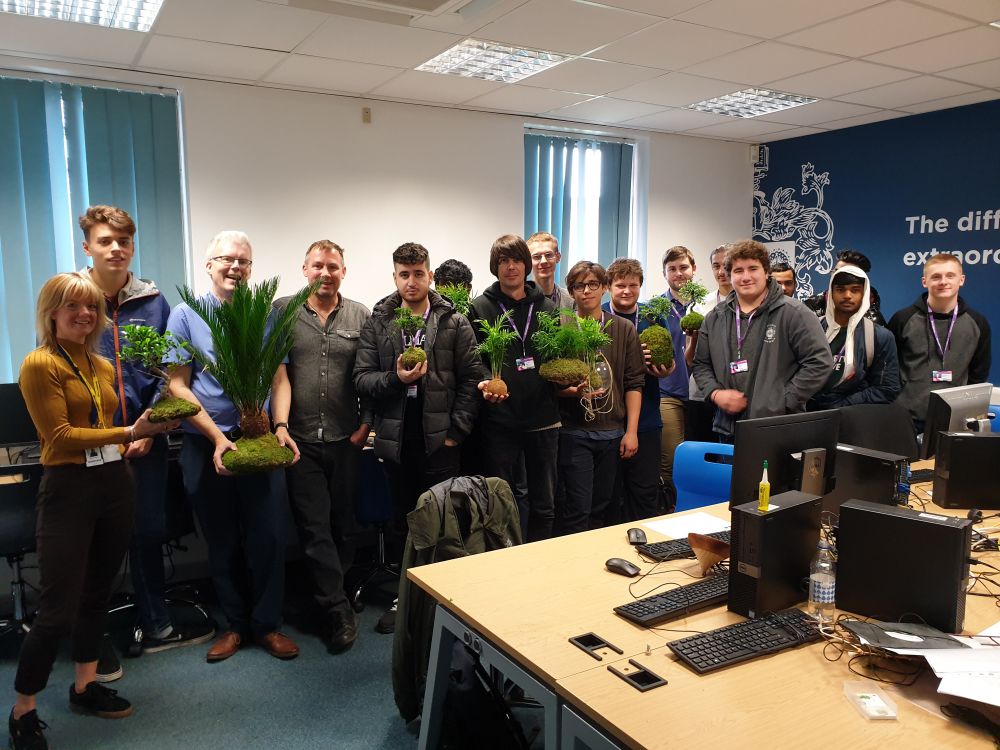 A brand new initiative designed to boost work experience for degree students has launched at Loughborough College.
In collaboration with local business and partner colleges, Loughborough College is pioneering the Higher Education Engineering Project Based Learning initiative, which sees HND students tackle a real world project from concept through to manufacture, build and distribution.
Tranquil Plants, the UK's number one supplier of Kokedama Bonsai, has joined with the College to launch the initiative and has charged its engineers to develop enhancements to support its unique product offer.
Loughborough College Higher Education engineering, creative and professional curriculum manager Dan Apparicio said: "Traditionally colleges set specific assignments that dictate the boundaries of a student's focus and work but with the project based learning our HND engineering students are pioneering, they will be able to complete parts of their course by taking their own approach to a real world business issue. The first project they are currently working on with Tranquil Plants will launch in 2020. We are very excited to be exploring this concept at the College. It's a great opportunity for our students to gain work experience and to really boost their employability skills ahead of graduation."
Tranquil Plants MD Stefan Thomas added: "As a local small business owner I'm looking forward to giving back to the area through a community project, in which Tranquil Plants will be working alongside engineering students to improve the quality of our product base through their own creative thinking."
"The excitement and passion injected into the launch by Stefan left me wanting to be a student undertaking this project," said Sophie Harris, a Project Coordinator from Derby College. "To have the opportunity to work so closely with an employer that is openly offering their support to the students ultimately defines problem-based learning and it is a privilege for us to be collaborating with practitioners and employers that share the same drive to enhance qualification content with 'world' learning,"
To find out more about Tranquil Plants go to: https://www.tranquilplants.co.uk