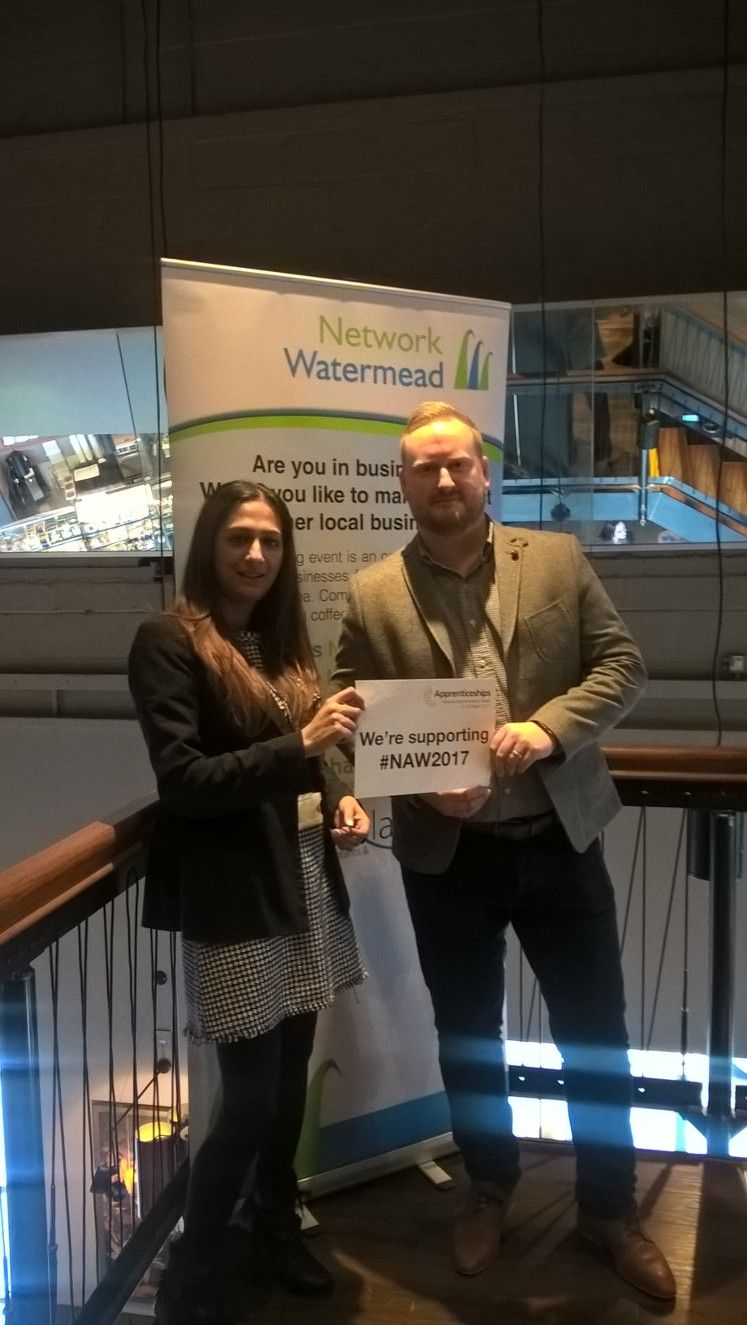 The Loughborough College commercial team has been meeting people across the area during National Apprenticeship Week.
At Melton Vale Post 16 Centre's (MV16) Progression Event, Charlotte Hadley and Jill Fox had the opportunity to speak to AS level students about their progression from 2018 and discussed the merits of apprenticeships as well as Loughborough College's full time courses.
Network Watermead, a free monthly business networking event, saw Alpa Chauhan meet with organiser Ian Morris, of EHL Solicitors and John Hibbard from the Loughborough College-based Impact Apprenticeships as well as a range of other local businesses in the Watermead area.
At a Leicester Job Centre Plus event in Charles Street, meanwhile, Jillie Oliver and Charlotte Hadley caught up with people looking for apprenticeships across sectors.
A variety of Apprenticeship Training Providers attended the event, which attracted approximately 300 young people looking for work and Jillie and Charlotte will be back in touch with many of them to look in more detail at the opportunities available to them through Loughborough College.
Pictured: Loughborough College's Alpa Chauhan with Ian Morris from EHL Solicitors