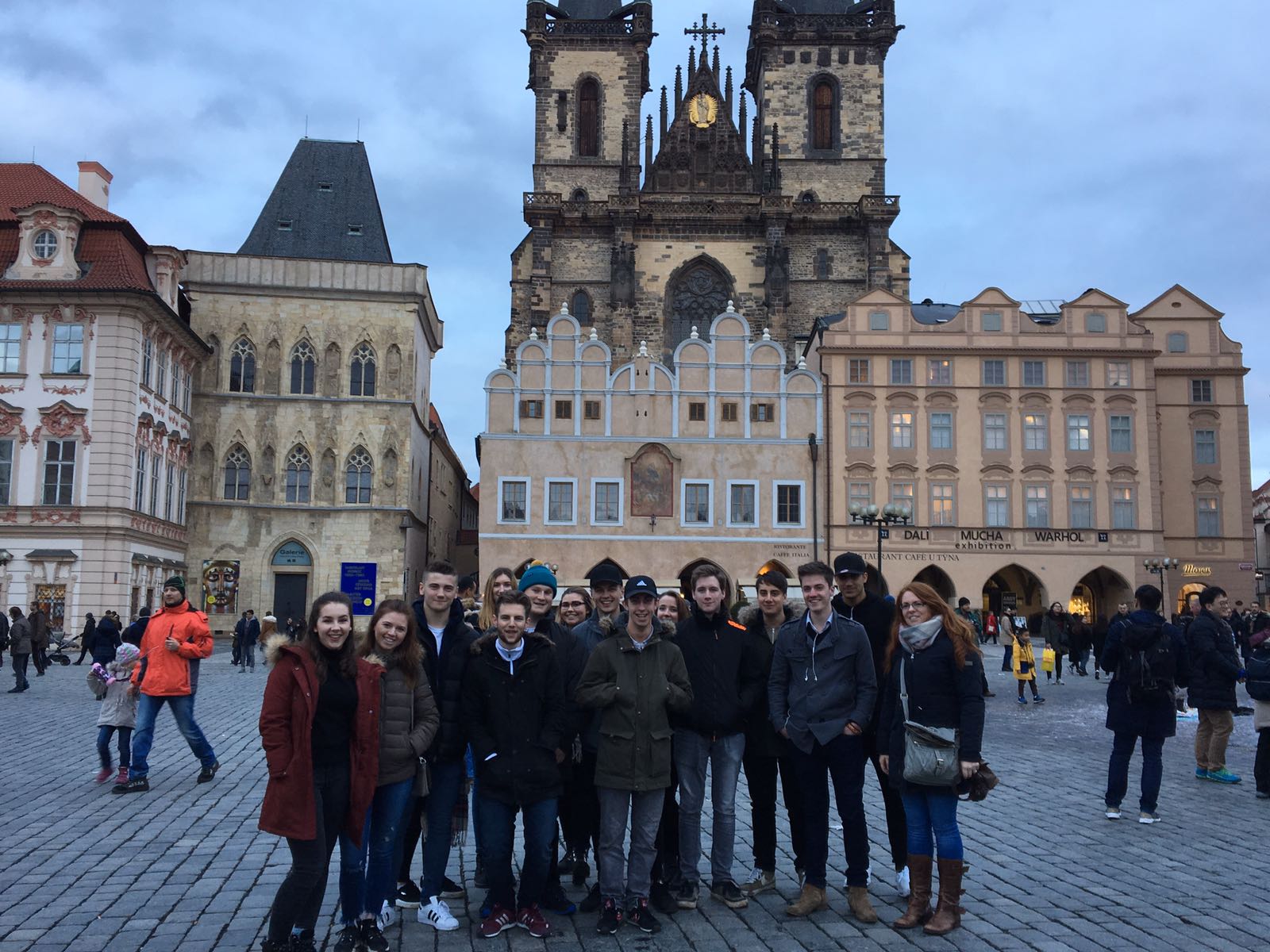 Loughborough College Sixth Form students gained a valuable insight into the development of an emerging economy when they visited Prague recently.
The thriving Czech Republic capital offered 15 Business and Economics A-level students the opportunity to spend time in high-profile factories and museums as well as with academics at a major centre for research, enabling them to learn more about the former communist state.
Kelly Harris, A-level Business lecturer at Loughborough College, said: "We saw one of the world's largest car manufacturers in action at the SKODA and found out how they approach production, marketing, research and development while at the RUCKL crystal factory there was the chance to explore international trade, efficiency and production in a business with a 300 year old tradition of glass making at its heart.
"At the Centre for Economic Research (CERGE-EI) students heard from leading academics and at the Museum of Communism gained a historical perspective on the country.
"There was also a walking tour taking in Prague Castle, Charles Bridge, Old Town, Astronomical Clock and Wenceslas Square to put everything in a wider, cultural context.
"The idea was to enable our students to apply the knowledge they had gained in the classroom, seeing for themselves how the theories they have been taught are working in real life, in a contrasting economy at a much earlier stage in its development and with a very different background to the UK.
"The students really enjoyed the trip and it's had an enormously positive impact on their studies."
Pictured: Loughborough College Sixth Form students gained a valuable insight into the Czech economy during a recent visit to Prague