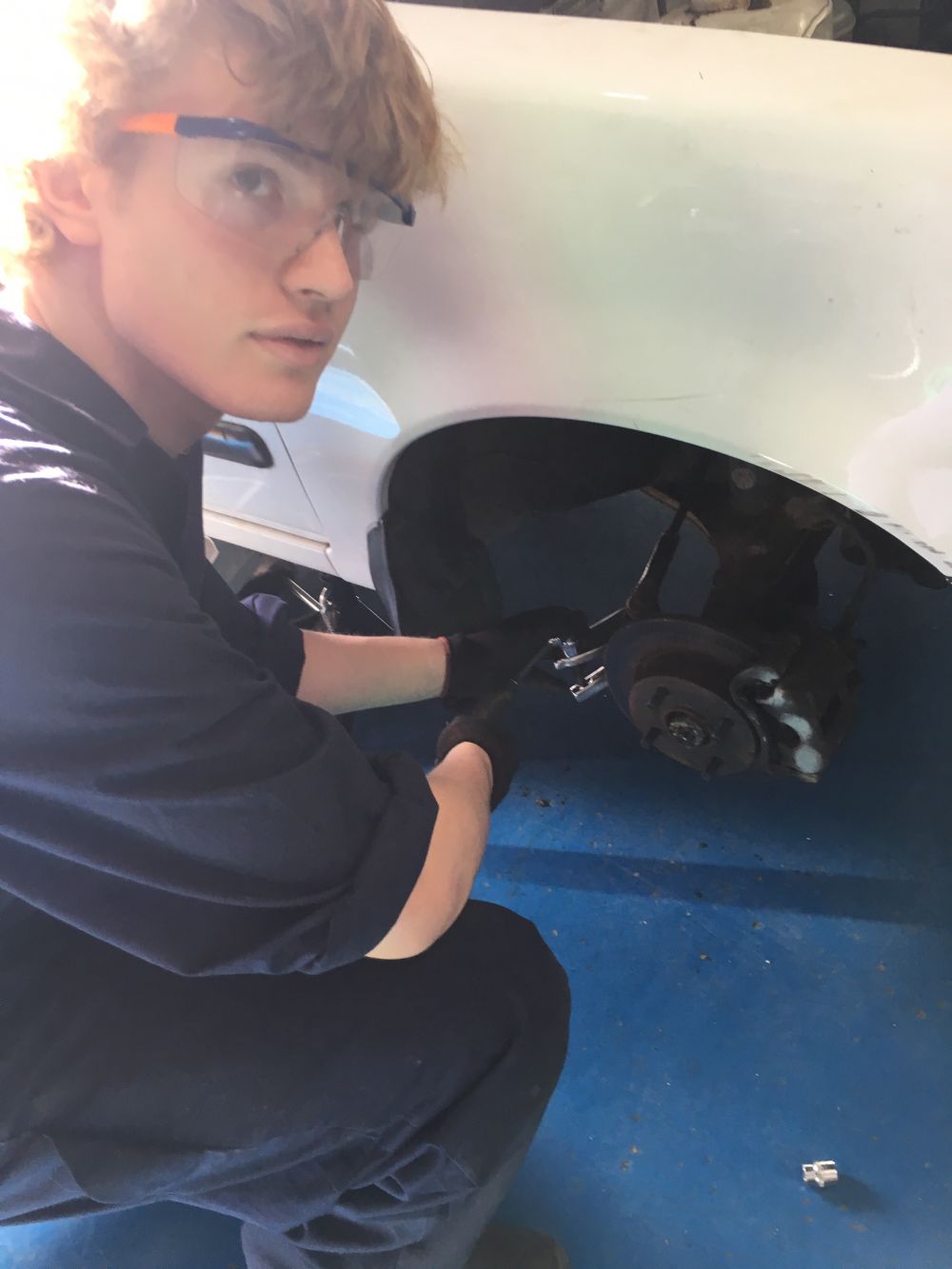 A prestigious apprenticeship with Jaguar Land Rover has put a Loughborough College student firmly in the driving seat for his future career.
Fin Butler secured the spot with the multinational automative company after studying on the IMI Light Vehicle Maintenance course at the College.
"It is such an amazing feeling to be offered such a sought-after apprenticeship by such a highly regarded company. It's life-changing," said the 17 year old.
"The lecturers at Loughborough College massively helped me get this apprenticeship. They taught me all about the industry and how it functions and they have given me the knowledge to start developing into other areas of being a vehicle technician. My fellow students have also been really supportive in helping me make the transition.
"It had been explained to me during lessons at the College how apprenticeships enable you to earn and learn and how the real world experience you get helps you progress massively - and that really appealed to me.
"I also had a work placement at a Porsche Specialist called Zentrum, who also recommended an apprenticeship as a great way to train and get into the industry.
"I knew it was extremely competitive to get an apprenticeship with Jaguar Land Rover but it offered the chance to progress in my dream career with two world famous brands together so I had to at least give myself the chance.
"The recruitment process included a range of tests including for maths, English, ICT and general knowledge plus several interviews.
"Two days after my final interview Jaguar Land Rover called me to say I had been successful, they were offering me an apprenticeship with them.
"After three years I will have a Level 3 technician qualification and be a certified Level 2 Landrover Tech. Hopefully this will enable me to progress to a work shop manager position and potentially a Dealer Principle."