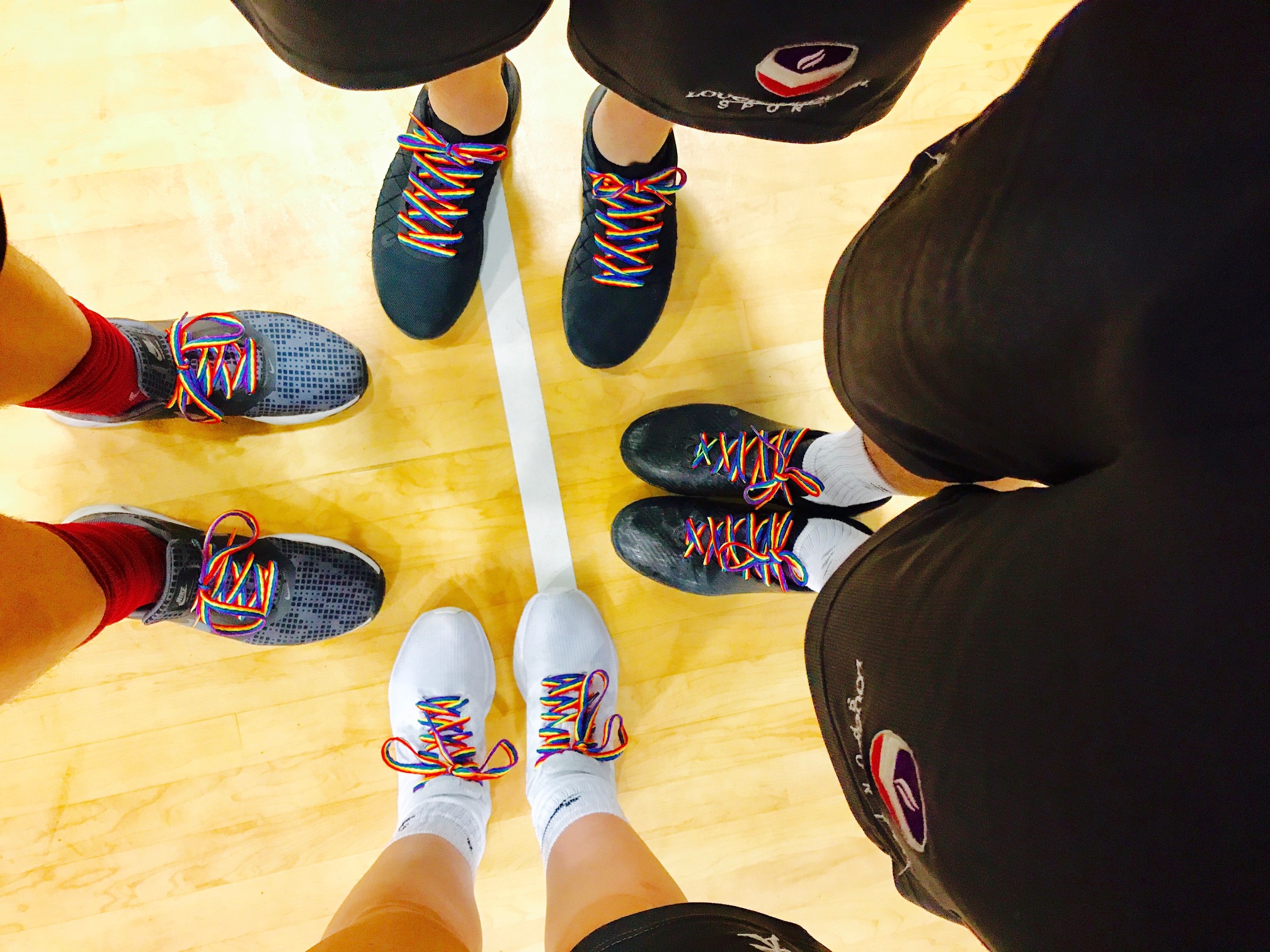 Loughborough College has launched Proud to Play to support LGBT issues and help eradicate homophobia in sport.
Rainbow laces were worn for a day of staff versus students men's and women's football, volleyball, netball and basketball to mark the opening of the College campaign, backing Stonewall's 'Make Sport Everyone's Game'.
ICM research has revealed that 72% of football fans have heard homophobic abuse on the stands at a match, that 20% of 18-24 year olds would be embarrassed if their favourite player came out and that young people are twice as likely to say anti-LGBT language is harmless if it's just meant as 'banter'.
"More than 70 students and staff wore rainbow laces for fixtures throughout the day and we raised more than £500 for Stonewall.
"Loughborough College is renowned for sport and it should be available and accessible to everyone.
"We want to encourage all of our students and staff to help build an inclusive environment which enables people identifying as lesbian, gay, bisexual or transgender to feel supported and confident and to achieve their aspirations in all aspects of their lives, including sport," said Danny Lee, lead for Further Education Sport at Loughborough College.
"As part of our campaign Sport have produced a video to raise awareness, staff and students are signing pledges to challenge homophobic, biphobic and transphobic language and we are also running workshops to highlight issues faced by the LGBT community as well as to offer guidance on how create inclusive teams."
Watch Loughborough College Sport's Proud to Play video here: https://youtu.be/b-b1BzkYmGA