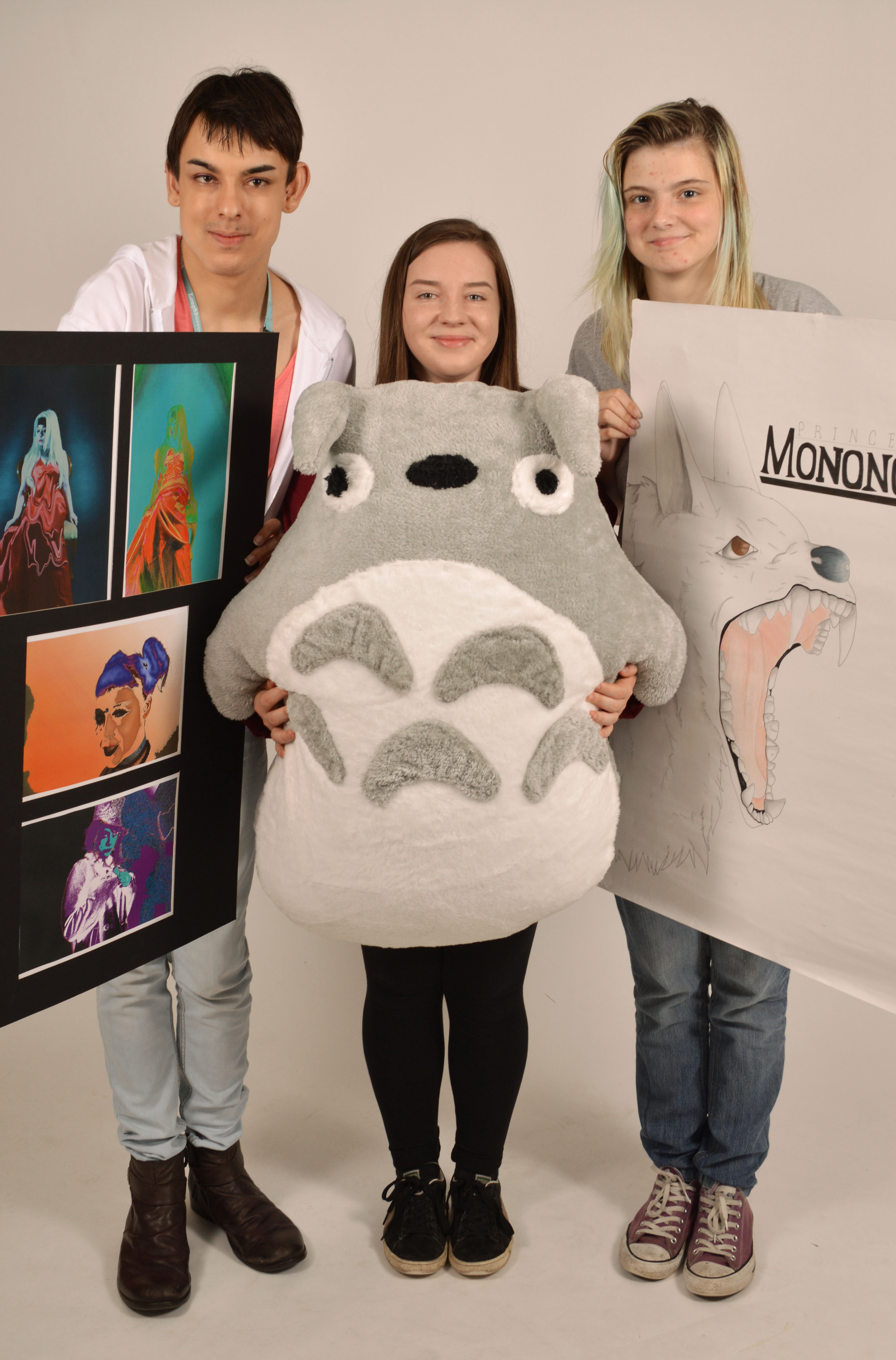 The talent of students from Loughborough College is set to be showcased at the 2017 Visual Arts Exhibition.
Expression Abstraction will see an impressive gallery fill the Arts Academy's Big and Little Space, featuring a range of work from more than 120 students including fine art, sculpture, design and photography.
Tony Cheetham, Art lecturer at Loughborough College, said: "This exhibition is the culmination of all the hard work visual arts students have put into their academic studies this year.
"It is an opportunity for them to show their art work to fellow students, college staff and the wider public.
"I'd like to encourage all to come along to see the exhibition and support visual arts in Charnwood."
The 2017 Visual Arts Exhibition will be open to the public on12 and 13 June 4.00 – 7.00pm at Loughborough College, Radmoor Road, LE11 3BT
Pictured (left to right): Loughborough College Art students Lola Barratt, Nicola Walker and Chloe Freer