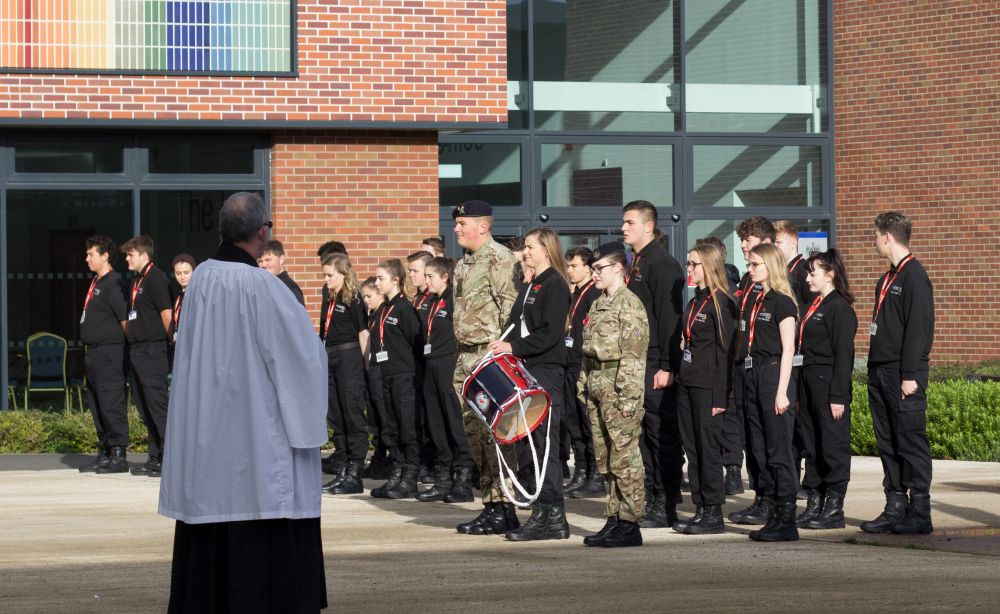 Loughborough College observed a minute's silence this morning in remembrance of service men and women who have lost their lives in battle.
To mark Armistice Day, Public Services students and staff paraded into the centre of campus where the College came together for an outdoor service led by the Chaplaincy.
Poppies were sold across campus this week, reflection cards displaying a poppy and the words 'We will remember' were completed by students and staff and a special Remembrance memorial board displaying the cards and artwork became the centerpiece of today's service.
Robyn Leader from Loughborough College's Wellbeing team, said: "We are proud that Remembrance Day is marked across College every year and we believe it is important for our Staff and Learners to have the opportunity to remember our fallen servicemen.
"This year we have marked the occasion in a number of ways and have been thrilled by everyone's commitment across College. I would like to say thank you to our Public Services Staff who have been so passionate and dedicated in marking Remembrance Day".
Pictured : Loughborough College honours the nation's war dead for Armistice Day