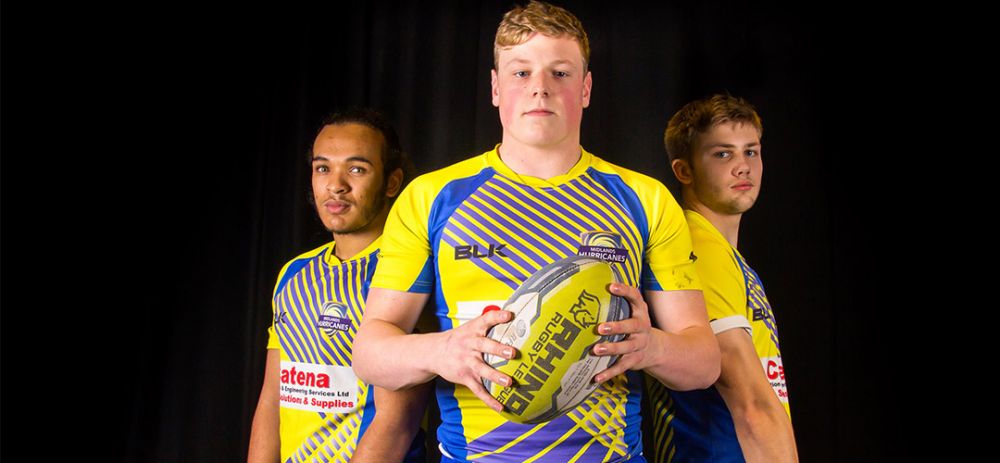 A Loughborough College rugby player has been given a contract which will see him join Super League runners up Castleford Tigers.
Will Tully, who is part of the Midlands Hurricanes Regional Academy at the College, impressed in the England Under 18s community Lions series against Wales this year where he scored in both and was nominated as Man of the Match against Scotland U19s.
There was interest from other Super League clubs but the young player opted to sign for the Tigers academy squad and will commence training with them this November, ahead of their 2018 campaign.
Greg Mannion, Head of Midlands Hurricanes Rugby League at Loughborough College, said: "Will's signing at Castleford is not only a great success story for Will himself but also a shot in the arm for the programme we are running at Loughborough College.
"Since agreeing our player development partnership earlier this year, the Tigers have helped to add further interest and credibility to our own programme.
"This signing sends a clear message to aspiring young Rugby League players in the midlands region that pathways into Super League do exist
"Will has earned this opportunity through his dedication, hard work and willingness to learn. He has set the standard for the rest of the players and become a leader.
"I know he'll keep his feet on the ground and continue to work hard to reach his goal - he has the potential to become an excellent player."