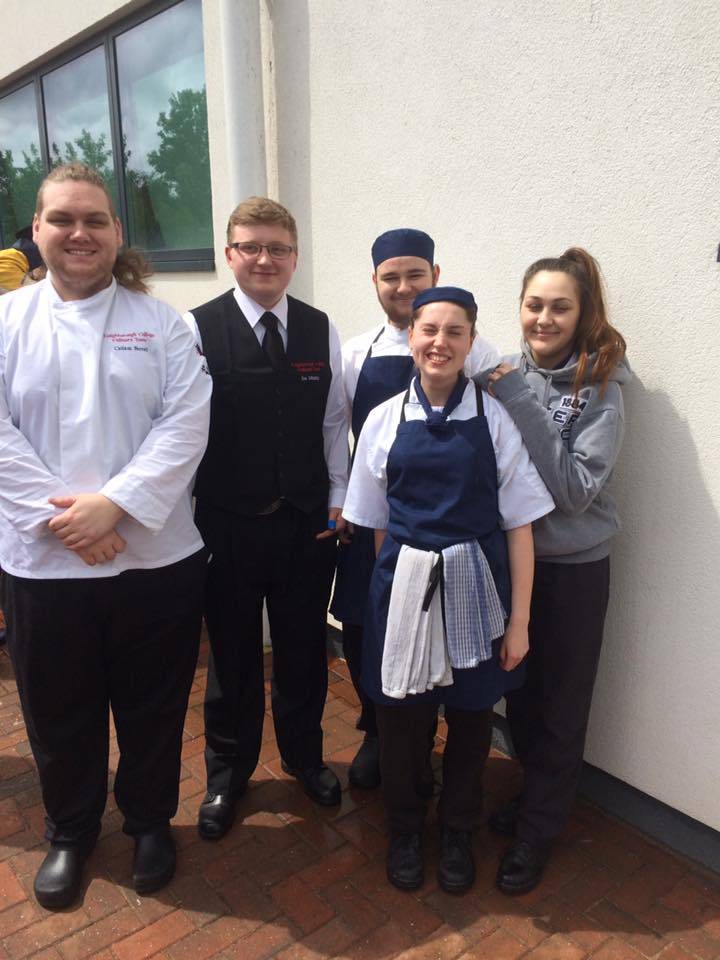 Loughborough College has scooped ten medals at the prestigious national Wessex Salon Culinaire – its best ever result.
Five student chefs came away from the 2016 event, one of the UK's largest live culinary competitions, with four bronze, five silver and one gold.
Daniella Bromley scooped gold for her fresh pasta dish as well as bronze in the Student Chef of the Year category. Callam Farrell and Joe Minskip each won two silver medals – one in the kitchen and one front of house, Callam for his scallop starter as well as in the cocktail and coffee category and Joe Minskip in cocktail and coffee and for his flambé dish. Ethan Galbraith took silver for his scallop starter and bronze for his game dish while Emily Bucknall secured bronze for her lamb main course and in the Student Chef of the Year category.
"Every one of our students returned with not one but two medals. This is a tough competition – there were 40 entries in the chicken category alone – so I am extremely proud of them all," said Darren Creed, lead for Hospitality at Loughborough College.
"Callam was lost for words when he was presented with his medals and Daniella said she was very happy not to let down her Italian heritage and win gold in the pasta category!
"I was also asked to join the judging panel this year, which was a huge honour.
"Being invited to work alongside industry experts and experienced judges is an indication of just how much the College's reputation continues to grow.
"Our all-female trio, including Daniella and Emily as well as Rebecca Brooks, recently won a national competition which has secured them a spot working alongside the British team at the 2016 International Culinary Olympics.
"In fact our hospitality and catering students have more than sixty competition prizes to their names this academic year."
Daniella, who is working towards her Level 3 Diploma in Advanced Professional Cookery at Loughborough College, was recently awarded a City and Guilds Medal For Excellence and has been named as finalist in both the Learner of the Year and Outstanding Achievement of the Year categories in the national Lion Awards 2016.
In addition, the student chef is also going head to head with the nine other national Medal for Excellence winners in a public vote for the People's Choice Award. Vote for Daniella at:
http://lionawards.cityandguilds.com/content/peoples-choice?f=B