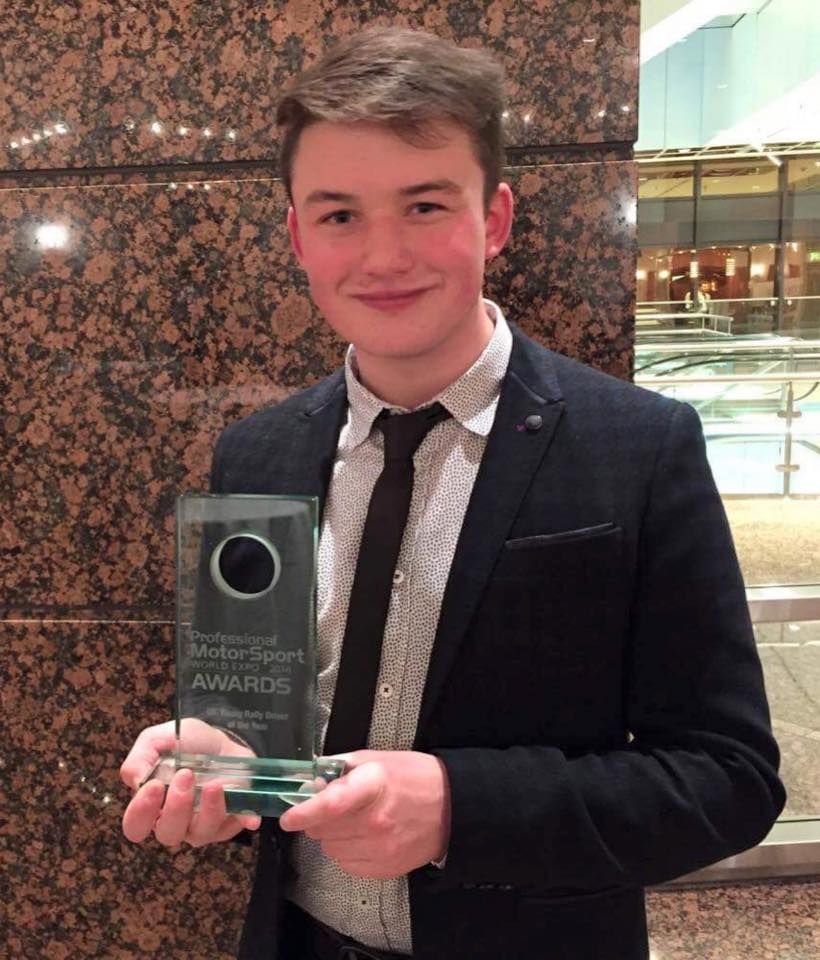 A close-fought competition has seen a student from Loughborough College triumph to be named UK Rally Driver of the Year 2016.
After a tense voting process between nine shortlisted drivers at the Professional MotorSportWorld Expo Awards in Cologne, Germany, Tommi Meadows emerged on top to win the prestigious accolade.
A successful season has seen the 19-year-old, who studies on the MSA Academy programme at Loughborough College, take his underpowered Nissan Micra to numerous podium results in the ultra-competitive championship with co-driver Gareth Hooper.
Speaking after the announcement of the award, which has been helping young rally drivers make their first steps into a rallying career for many years, Tommi Meadows said:
"2016 has been a good season for me and winning the UK Young Rally Driver of the Year award has just topped it off.
"It's great to see that my efforts are being recognised internationally. It's not easy to fight at the top with underpowered machinery compared to your rivals, and sometimes you underestimate the risks that you are having to take in order to stay on the pace that's needed."