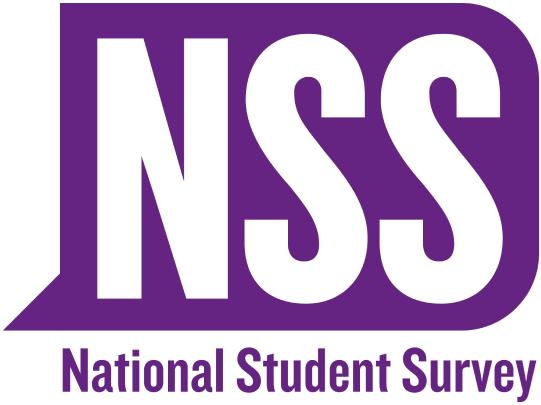 Proud to achieve 100% student satisfaction in the National Student Survey 2020 - 2021
This BA (Hons) degree top-up provides an excellent progression route for students who have completed the Foundation Degree in Children's and Young People's Services or equivalent. Studied full or part-time, this course is aimed at individuals who want to develop their existing skills within the field of education. As a University of Derby validated course, you can take advantage of the facilities provided by both Loughborough College and the university.
Providing you with the opportunity to further explore your interests at degree level in the nature, purposes and context of education, this course aims to provide you with the skills and knowledge required to become a fully informed practitioner. Course modules should reflect in your practice and enhance your practical ability through academic study. Your work experience will inform your studies and provide a setting for work-based assignments, activities and research projects. Assessments are conducted throughout the year and will include essays, presentations, portfolios, gallery presentations, role play, video analysis and case study analysis.
Course Modules
History - The Future of Education (20 credits)
Sociology – Left Behind and Left out? (20 credits)
Philosophy - Entrepreneurial Education (20 credits)
Psychology - The Science of Learning and the Art of Teaching (20 credits)
Independent Study in Education (40 credits)
120 credits at Level 4 and 120 credits at Level 5 in a relevant area.
Progression
Opportunities
Upon completion of this course, our graduates have the confidence, skills and expertise to find success in a broad range of sectors, and the opportunities for progression are varied. Recent graduates have gone on to study for Early Years Initial Teacher Training or for a PGCE, as well as the TAQA award in Assessing and Verifying, and the Diploma in Education and Training. Others have gained employment in Further Education colleges as assessors and trainers, opened their own day care nurseries, successfully gained promoted positions within the early years and primary sectors, or managed "Outstanding" early years provisions.
Course Costs
Programme Costs (Per Year):
Full Time (FT):

UK / EU Residents:

£8,250

Non EU:

£12,500
The fees and information stated on this page are for the 2023/24 academic year and may change for the 2024/25 academic year. We will update fee and course information for 2024/25 as soon as it is available.
You may have to pay additional costs during your studies. A summary of the costs that you may be expected to pay, and what is included, while studying a course within the Care department are listed below:
DBS checks, where required, are included in the fees.
The cost of all assessments at first attempt are included in your course fees, but if you do not pass at first attempt you will be responsible for resit fees, at a cost of £40 per module.
Field trips may be available during your programme. Costs of these are normally covered but you will be expected to make a contribution towards food, which varies depending on duration of the trip. Some trips may require a refundable deposit (normally £20) which will be returned upon attendance on the trip.
The department runs a number of day trips and additional workshops/ qualifications which students do not pay for. A refundable deposit may be asked for which is normally around £20. The deposit is refunded upon attendance/ successful completion of the course. There may be some food and drink costs and you should budget for day trips which will vary depending on duration and venue.
All work is electronically submitted. You may need to provide a printed copy of your final dissertation and poster. The estimated cost for this is around £20-£25 per student in the final year.
Please click here for a full breakdown of our fees policy
What Next
It's great to read about a college and what it has to offer, but there's really no substitute for experiencing it at our open day.
Visit our Open Day
Our team of experts will be able to help answer any questions you have, from finance and funding to requesting a prospectus we've got you covered.
CONTACT US
Great!, you've found the perfect course, now find out how to apply and get start looking forward to starting studying with us!
HOW TO APPLY