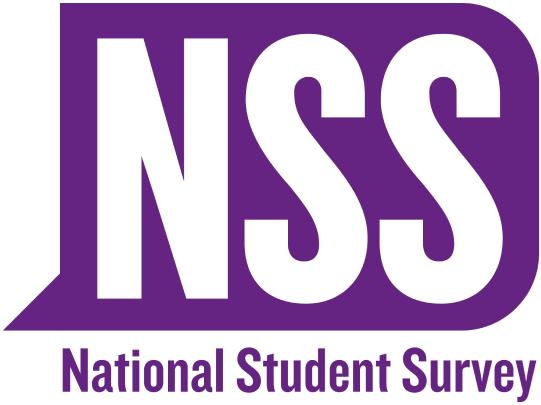 Proud to achieve 100% student satisfaction in the National Student Survey 2020 - 2021
The HNC/D in Engineering is a well-established and recognised qualification within the engineering industry, and is a vital qualification for those who wish to progress on to a higher-level qualification or more senior positions within the sector. Our HNC/Ds in Engineering allow you to study either full-time or part-time (evening options available) providing you with the specialist knowledge and skills required to work towards a degree in Engineering and a career in the industry. Upon successful completion of the HND you will have the opportunity to gain a full honours degree via a 'Top-Up' Course.
Awarded by:

This programme is designed to give you the flexibility and technical capability to be one of the engineers of the future, by exploring the integrated nature of engineering in general. This includes design, manufacture, maintenance, mechanical and electronic and electrical engineering. This knowledge can be applied across a huge range of industries, from food to plastics or pharmaceuticals. You could also work in utilities or even the armed forces. The HNC/D qualification is widely recognised in its own right and provides students with the skills required for employment in a broad range of industries with either a managerial or technical bias. This course will equip you with skills and knowledge across a range of core and more specialist units. The course will suit you if you've completed relevant studies at an advanced level (A Level or equivalent) or have relevant industry experience and want to pursue a career in engineering. This course has been developed in collaboration with our external partners to ensure that your education is relevant and up-to-date. Emphasising the importance of work-based experience, you will have the opportunity to apply your knowledge to existing companies and gain valuable skills that will inform your future practice.
HNC
Engineering Maths
Engineering Science
Engineering Design
Managing a Professional Engineering Project
Mechanical Principles
Electrical and Electronic Principles
CAD
Material, Properties and Testing
HND (HNC modules plus)
Research Project
Professional Engineering Management
Further Mathematics
Lean Manufacturing
Analogue Electronic Systems
Advaanced Mechanical Principles
Virtual Engineering
64 tariff points in A Level subjects including maths or a Level 3 BTEC in an engineering discipline. Minimum grade 4/C in GCSE maths and English.
Progression
Opportunities
This course will enhance your employability and prepare you for the next level in your career. On successful completion of the HNC you can progress to the HND. Once sucessfully completing the HND you may be eligible to enrol onto a BEng/BSc Top-Up degree.
Course Costs
Programme Costs:
The fees for this course are currently being confirmed.
The fees and information stated on this page are for the 2023/24 academic year and may change for the 2024/25 academic year. We will update fee and course information for 2024/25 as soon as it is available.
You may have to pay additional costs during your studies. A summary of the costs that you may be expected to pay, and what is included, while studying a course within the Engineering department are listed below:
DBS checks, where required, are included in the fees.
The cost of all assessments at first attempt are included in your course fees, but if you do not pass at first attempt you will be responsible for resit fees, at a cost of £40 per module.
The Engineering department run an annual field trip abroad and whilst this is not a compulsory part of the programme, it is educationally relevant. Students are asked to make a contribution towards the costs of this trip, normally around £200-250. Students will also be asked to make an additional contribution towards food, which varies depending on the duration of the trip.
The department runs a number of day trips and additional workshops/ qualifications, which students do not pay for. A refundable deposit may be asked for which is normally around £20. The deposit is refunded upon attendance/ successful completion of the course. There may be some food and drink costs and you should budget for day trips, which will vary depending on duration and venue.
All work is electronically submitted. You may need to provide a printed copy of your final dissertation and poster. The estimated cost for this is around £20-£25 per student in the final year.
Please click here for a full breakdown of our fees policy
What Next
It's great to read about a college and what it has to offer, but there's really no substitute for experiencing it at our open day.
Visit our Open Day
Our team of experts will be able to help answer any questions you have, from finance and funding to requesting a prospectus we've got you covered.
CONTACT US
Great!, you've found the perfect course, now find out how to apply and get start looking forward to starting studying with us!
HOW TO APPLY