Loughborough College is a national leader in sport and elite sport education programmes. In particular the College provides a variety of education programmes working with a range of partners, including:
15 National Governing Bodies to deliver the Diploma in Sporting Excellence (DiSE) programme nationally
Education programmes delivered to scholars at Leicester City, Derby County, Birmingham City and Nottingham Forest football clubs
Bespoke education programmes provided to Motorsport UK, Huddersfield Giants Rugby League and the FCV International Football Academy
Elite sport/academy programmes, working with partners such as Loughborough University, Loughborough Lightning, Leicester Riders, England Handball, Volleyball England and The BEST Centre (Mallorca) (see academies section here)
Personalised BTEC programmes offered to high performance partners and learners across the country
Loughborough College students past and present brought home 23 medals, including five golds, during the Commonwealth Games in Birmingham. More than 50 alumni competed at the Games, securing four gold, nine silver, and nine bronze medals during the incredible festival of sport held between 28th July and 8th August 2022. The College contributed to the overall medal haul with 5 Gold, 9 Silver, and 9 Bronze.
ALUMNI
Rebecca McGowan (Taekwondo)
Lauren Williams (Taekwondo)
Sarah Stephenson (Taekwondo)
Katie Summerhayes (Freestyle Skiing)
Katie Boulter (Tennis)
Harriet Dart (Tennis)
Molly Renshaw (Swimming)
Siobhan Marie O'Connor (Swimming)
Fran Halsall (Swimming)
Lizzie Simmonds (Swimming)
Abbie Wood (Swimming)
Sophie Thornhill (Cycling)
Elise Christie (Short Track Skating)
Jon Eley (Short Track Skating)
Sophie Hahn (Athletics)
Hope Warner (Badminton)
Noah Dembele (Canoeing)
David Philipson (Tennis/Canoeing)
Georgia Hennessey (Cricket)
Jude Bellingham (Football team)
Tom Huddlestone (Football)
Ben Chilwell (Football)
Jordan Nobbs (Football)
Izzy Christiansen (Football)
Toni Duggan (Football)
Ross Wilson (Table Tennis)
Aaron McKibbin (Table Tennis)
Zoe Smith (Weightlifting)
Loughborough College offers a diverse range of elite sport education programmes to provide opportunities for performers who are on a dual career pathway.
Our aim is to provide elite performers with bespoke, personalised education programmes that support progression as a performer and development as an individual.
Elite performers who are on a dual career pathway can include those who:
Are on an approved National Governing Body (NGB) performance programme
Are required to balance education and training/competition commitments on an ongoing basis
Need additional flexibility to enable weekly training and education to be completed, usually due to a high volume of training required
Are frequently required to travel and be away from home, that impacts on being able to attend/access education
Learners are assessed on an individual basis to review the correct education programme to suit their needs, and these are reviewed on an ongoing basis to enable changes to be made when required.
Loughborough College athletes competed
at the Tokyo Olympics and
Para-Olympic games in 2021
Loughborough Sport athletes
competed at the Birmingham
Commonwealth Games 2022
Across the elite sport programmes there are a range of benefits that support elite sport performers and enable a unique and bespoke learning programme, these can include:
STUDY ANWHERE ANYTIME
A mix of online, small group and face to face learning options. The online learning option can allow portable study opportunities, enabling the performer to continue to study anywhere/anytime
BESPOKE STUDY DURATIONS
Bespoke study duration and periods, including providing year-round learning and allowing study breaks to fit around intensive training/competition periods
EXPERIENCED TUTORS
Working with tutors who have experience of working/competing in elite sport
DUAL CAREER PATHWAYS
Programmes developed with partners/employers to develop the skills, knowledge and behaviours required on a dual career pathway.
EMPLOYABILITY SKILLS
Develop a range of employability skills and careers routes, both in and out of sport
SPECIALIST EXPERTS
Use a range of specialist experts and industry experienced staff, including NGB staff
ON-SITE ACCOMMODATION
Ofsted Outstanding graded on-site accommodation is available, including the Elite Athlete Performance Centre.
Loughborough College provides 3 main pathway models that enable learners to progress through the academic levels, starting from Level 2 up to Level 6:
On site delivered programmes, that include access to elite academy programmes. These are offered at Further Education and Higher Education and so are a longer-term development programme. Click the following link to find out more about our Academy Programmes.
Off site/remote learning pathway. This enables bespoke learning opportunities from 16-18yr old programmes through to degree level using a mix of online/blended learning models. These can be developed to wrap around elite training and competition programmes. Click the following link to find out more about our
Elite Sport BTEC Programmes.
Partner programmes. We work with a range of partners to develop programmes that meet the needs of the partners and performers. The college and the partner work together on the curriculum and delivery to aid the development of appropriate knowledge, skills and behaviours. Click the following link to find out more about our Diploma in Sporting Excellence.
During their programme of learning performers can change models at appropriate points, and therefore continue to ensure the best pathway is available for individual circumstances.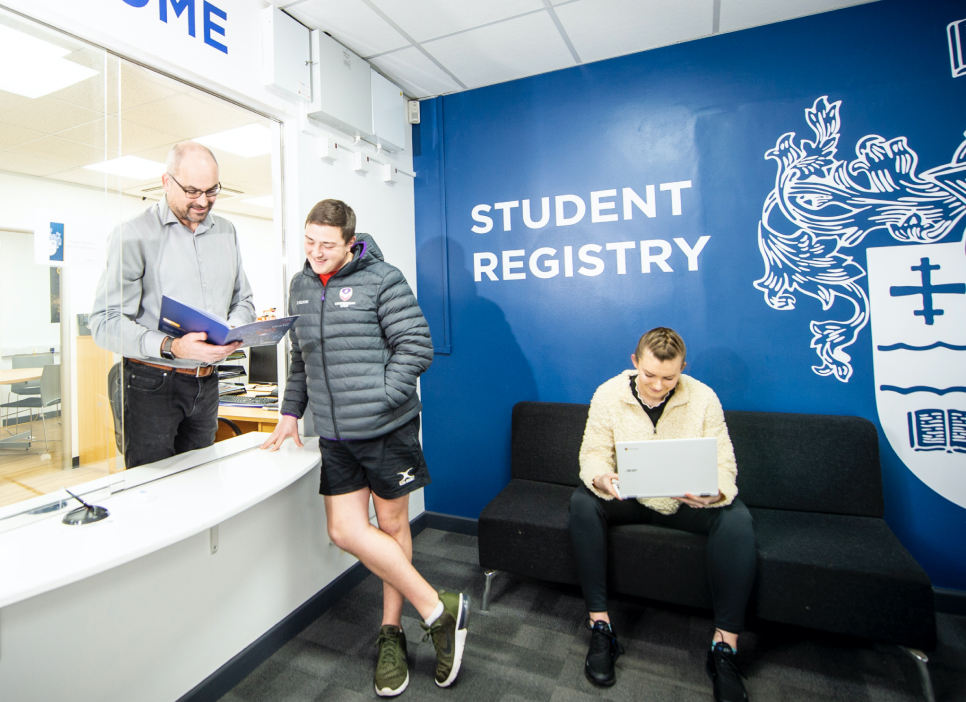 VIEW THE ELITE SPORT PATHWAY
ELITE

SPORT

PATHWAY
Designed for performers on a dual career pathway who need flexible and bespoke education options to support their progression in and out of sport..
MODEL
FULL TIME EDUCATION
BLENDED FULL TIME EDUCATION
FLEXIBLE/REMOTE LEARNING EDUCATION
OVERSEAS FULL TIME/PART TIME RESIDENTIAL EDUCATION AND COACHING
LOCATION
LOUGHBOROUGH COLLEGE/PARTNERS LOCATIONS
LOUGHBOROUGH COLLEGE
CAN BE BASED ANYWHERE
BEST CENTRE, COLONIA SANT JORDI, MAJORCA
MAIN PROGRAMME
Level 2 OCR Technical in Sport
Pearson BTEC Level 3 in Sporting Excellence and Performance
Pearson BTEC Level 3 in Sports Coaching and Development
Maths and English GCSE or Equivalent
Yes
Yes
Yes
Yes
Timescale
Approx. 15hrs (3 -4 days per week)
Approx. 6-12 hrs per week
Varies
Approx. 17-16 hrs per week
Delivery type
Predominantly classroom based taught programme - academic term time
Mix of classroom based taught sessions and online learning to allow flexibility. May include year-round learning to allow reduced hours/greater flexibility
Mix of live online taught sessions and online learning to allow flexibility. May include year-round learning to allow reduced hours/greater flexibility
Classroom based taught programme
Suitability
Individuals based in Loughborough/at partners with regular training programmes and limited periods away for training and competition. Accommodation is available for onsite learners and there is flexibility with timetables
Individuals based in Loughborough with high training and competition demands. Accommodation is available and there is flexibility with timetables
Individuals based anywhere in UK. Small group/1:1 tuition and so flexibility on when lessons can take place
Athletes who want the benefit of the climate, facilities and coaching that the Best Centre provides
Progression routes
Level 2 progression routes are to Level 3 study, as per above

Level 3 progression routes included blended degree/Higher Education programmes, as per Elite Sport Dual Career Pathway