The Principal's Welcome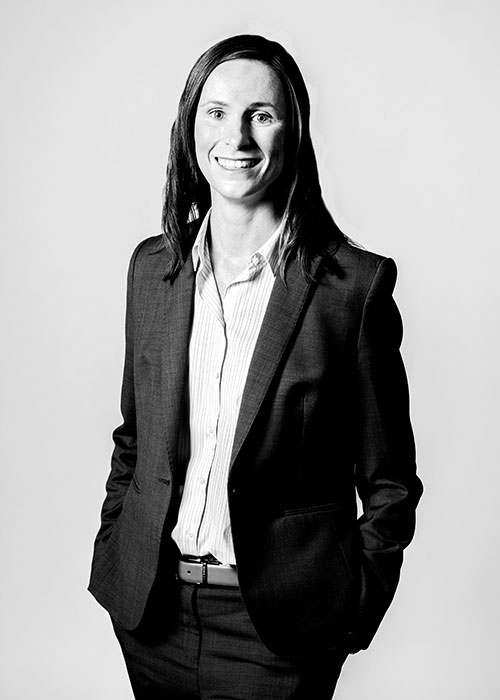 For more than 100 years Loughborough College has been providing high quality education and training. Placing students at the heart of everything that we do whilst promoting the highest ambitions, both inside and outside the classroom, has been core to our college culture and values.
Our reputation is built on a long history of success which has resulted in 94% of our students progressing into work, further education or training, and the number one-ranked students union. However, this is only part of the story... Our passion to deliver high performance means we take the time to learn about our students in order to support their achievement. Caring about their wellbeing, prioritising their safety, understanding their aspirations, and creating an environment that allows them to flourish is what sets us apart.
We offer our students a range of academic and technical study programs designed to prepare them for careers and higher levels of education.  Our diverse suite of A-levels, technical qualifications, apprenticeships, and higher education are delivered in industry standard facilities by highly skilled staff who are both qualified teachers and technical specialists. Their role is to develop the skills our students need for the future. We know that the employment market is constantly changing and the pace of change for industry 4.0 will be faster than any generation has experienced before.
Our history of sporting excellence transcends the sports field and has created training programs and pathways that have supported England captains, Olympic and Paralympic medallists and world champions.  We are proud to be one of the biggest and most successful sports colleges in the country and we aim to continue to develop future generations of talented athletes.
Loughborough College is proud to work in partnership with Loughborough University, the University of Derby, the University of Warwick and Nottingham Trent University. We work together to offer degree level education and promote progression with our partners up to doctoral level studies. 
We also serve our community through our adult education courses, working with students with learning difficulties and disabilities and by supporting our business community to prosper. We care deeply about the environment and are working hard to develop our carbon neutral approach for sustainability.
Inclusion is central to our ethos and we welcome a diverse student population from all over the world, every year, to our friendly campus. 
We want each student to have an individualised learning experience that promotes positive behaviours, attitudes and values.
I look forward to welcoming you to our college soon.
Jo Maher
Campus investment
Since 2014 the college has invested over £30 million into the College campus to provide the very latest in teaching and learning at Loughborough College including:
The Hub, a modern complex opened in 2014, with excellent dining facilities and a range of student support services all under one roof at the heart of the College campus.
The purpose-built Arts Academy, opened by HRH The Earl of Wessex, designed to provide top-level facilities to those looking to work in the creative industries.
50 years after it was built we transformed one of Loughborough College's most iconic structures to house Loughborough Sixth Form College and our Service Industries provision.
In addition, we now have the Higher Education Centre: an open learning space dedicated to undergraduate studies.
Loughborough College - Shaping Futures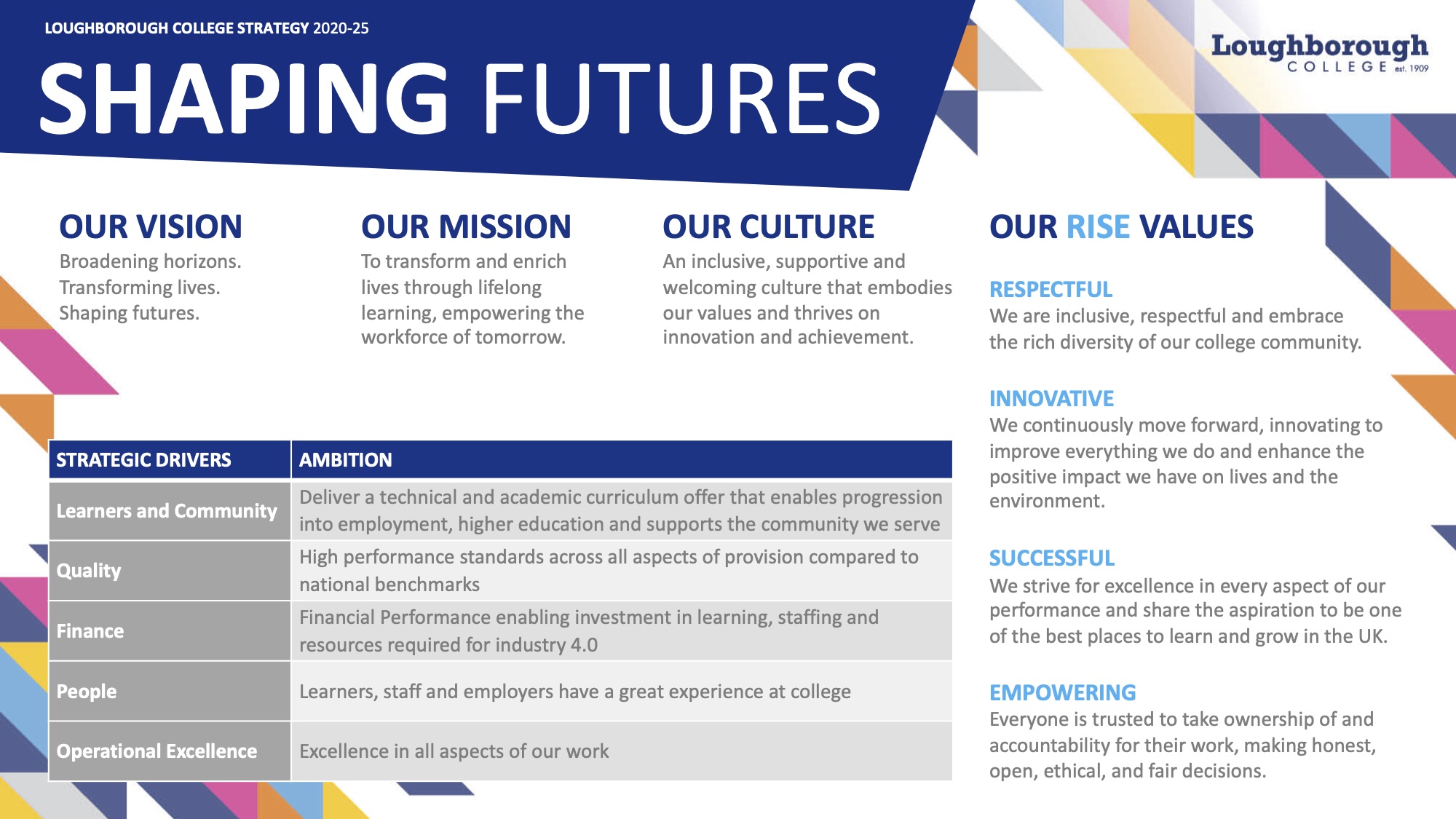 Watch our Shaping Futures Video
What
Next
It's great to read about a college and what it has to offer, but there's really no substitute for experiencing it at our open day.
Visit our Open Day
Our team of experts will be able to help answer any questions you have, from finance and funding to requesting a prospectus we've got you covered.
CONTACT US
Great!, you've found the perfect course, now find out how to apply and get start looking forward to starting studying with us!
HOW TO APPLY