1st for student experience. Loughborough Students' Union offers hundreds of opportunities for you to get involved.

1st class student support to help you through your studies and onto the next step.
With high-quality training programmes, opportunities for work placements, and close working partnerships with JTL, our Electrical Installation courses provide you with the skills you'll need to kick-start your career in the industry. As an Electrical Installation student, will have access to specialist workshops and facilities allowing you develop your practical expertise alongside industry experts in a professional working environment.
90
%
of learners said staff valued student's views and opinions about their study Programme
94
%
of learners said the College campus provides a safe environment
91
%
of learners said that teachers had high expectations that they would succeed on their study programme
I chose to study at Loughborough College because lots of my family and friends recommended the college to me, as well as the fact that Loughborough College has good reviews and a high pass rate...
Oliver J Smyth
Electrical Installation Diploma, Level 2
READ MORE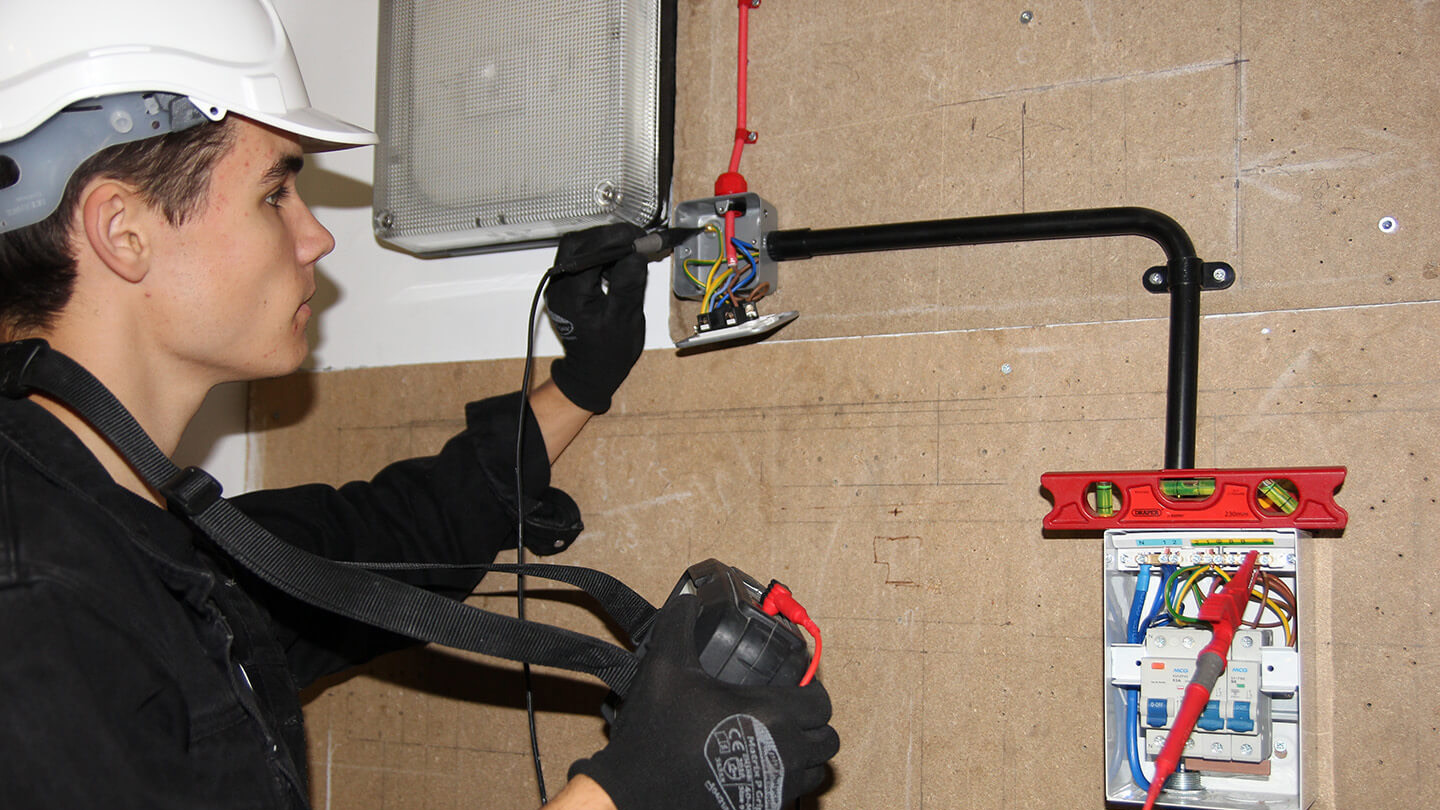 This college is very good at helping you towards your next steps, whether it's university or apprenticeships.
Very helpful and understanding staff willing to assist you in every way possible.
Thoroughly enjoyed my course and will be signing up for Level 4!
Very helpful and good motivation.
CAN'T FIND THE COURSE YOU'RE LOOKING FOR?