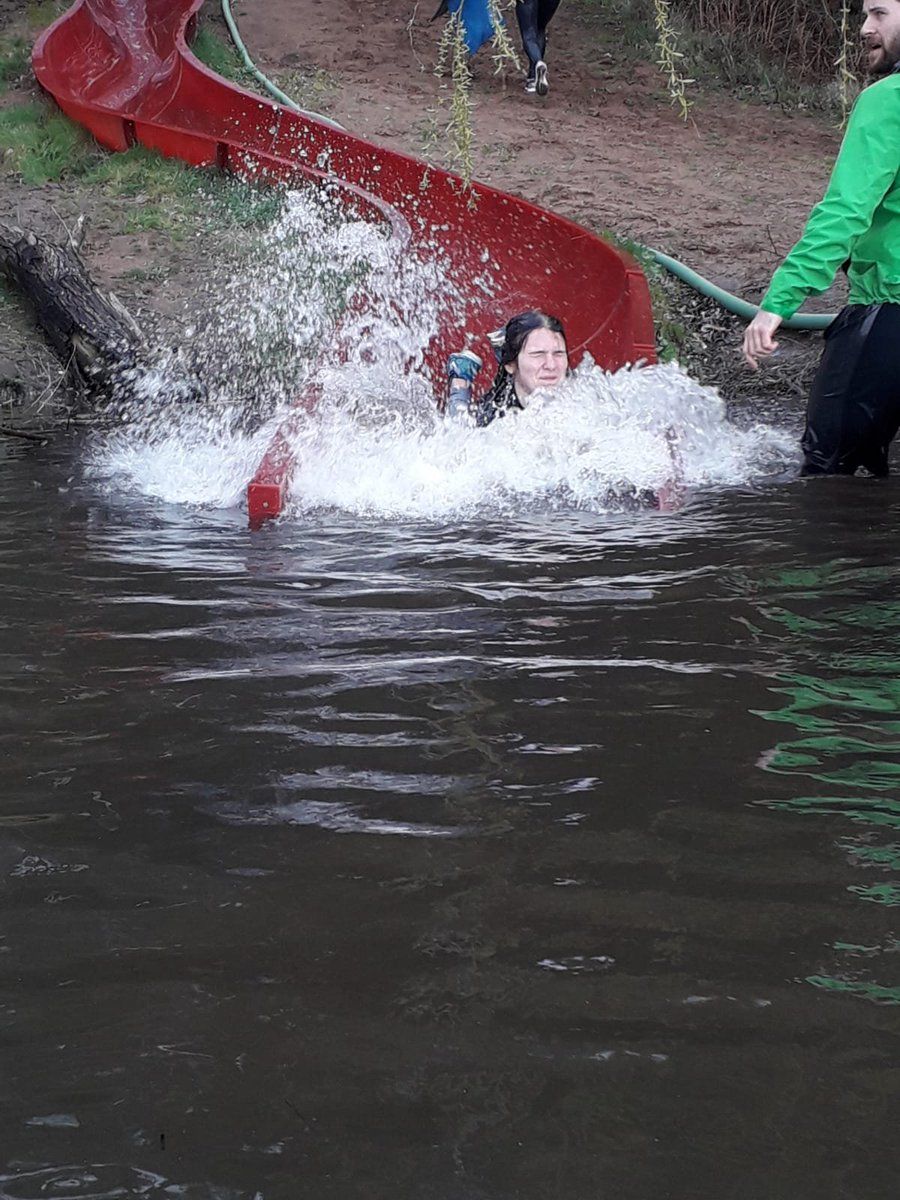 Action-packed forest adventure boosts Loughborough College student skills
A one hundred acre manhunt, sensory deprivation and tomahawk throwing were just some of the challenges facing Loughborough College students on an action-packed forest adventure.
Three skill-boosting days for Public Services students and Sport apprentices from the College featured more than twenty activities at Walesby Forest Adventure Activity Centre.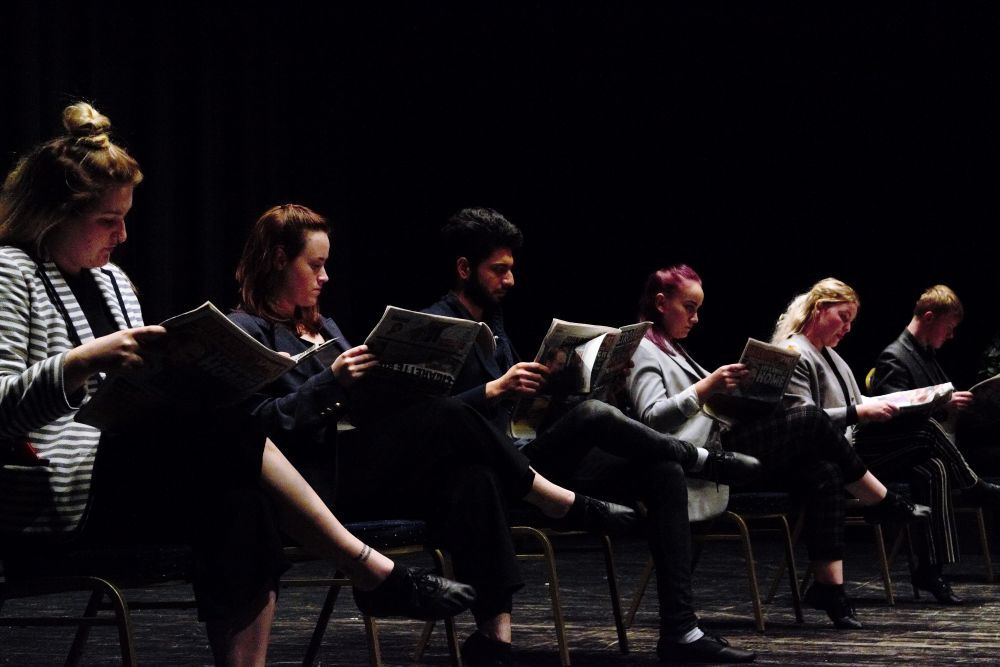 Young directors make an impact with debut at Loughborough College
A performance marking the directorial debut of performing arts students has been thrilling audiences at Loughborough College's arts academy theatre.
'Natural Born Directors' was the culmination of six months of work for the twelve-strong cast on scenes from Mike Leigh's 'Abigail's Party', Sheelagh Delaney's 'A Taste of Honey' and Arthur Miller's 'The Crucible', as well a dance piece in homage to DV8 theatre company, called Stranger Fish.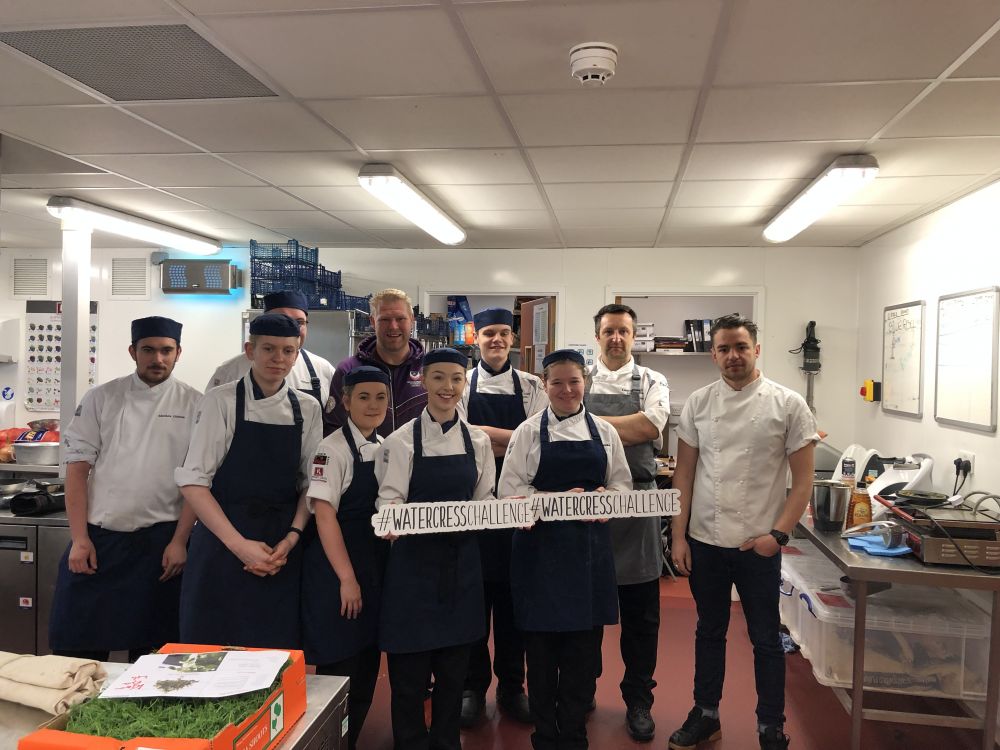 BBC live at Loughborough College as students help kick off new superfood trend
The BBC were live at Loughborough College today as students – with a little help from some celebrity chefs – helped to kick off a new superfood trend.
Two and a half thousand smoothies and powerballs were produced by hospitality students, with former England cricketer and Celebrity Master Chef contestant Matthew Hoggard and TV chef Joe Hurd getting stuck in alongside them in the kitchen, in the name of the #watercresschallenge.
Loughborough College students create inspirational and fundraising International Women's Day
It was an inspiring and charity fund-boosting International Women's Day 2019 at Loughborough College – with Events and Hospitality Management degree students marking the global day of celebration and campaigning with a host of activities.
The student organisers were hoping to repeat the success of their International Men's Day event in November, once again overseeing everything from venue planning, hospitality and promotion to encouraging support and donations and arranging guest speakers.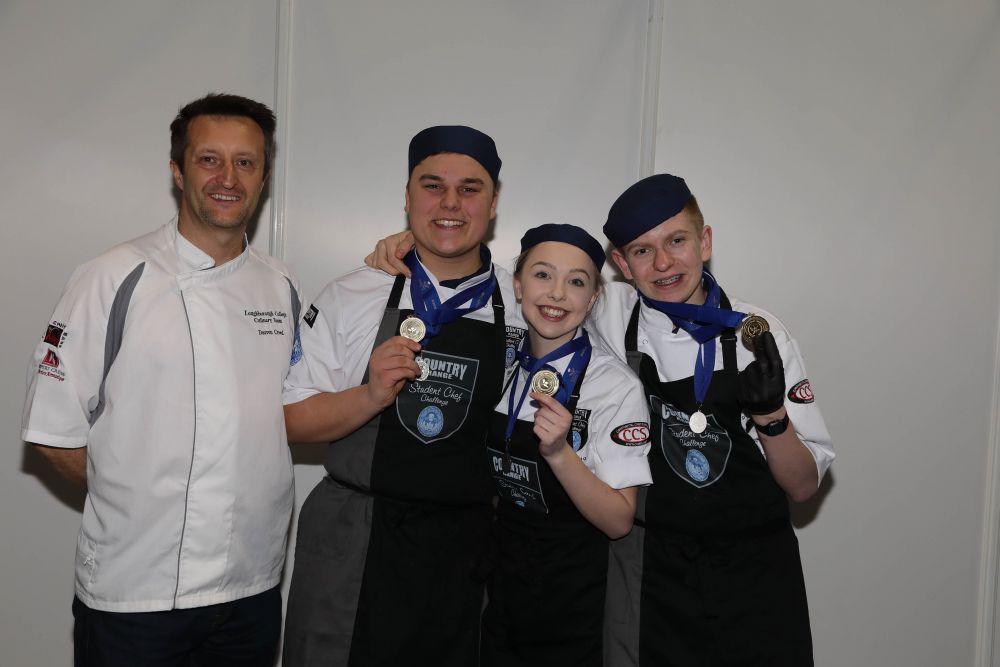 Gold for Loughborough College chefs at prestigious national culinary competition final
Loughborough College has been awarded gold at the 2019 Country Range Student Chef Challenge - after reaching the Grand Final of the prestigious national competition for the fourth consecutive year.
Isabel Morris, Kieran Rudolph and Tobias Booty lined up for a live-on-stage cook off against seven other winning teams from across the country under the watchful eye of an expert team of judges and the audience at major food and drink show ScotHot in Glasgow.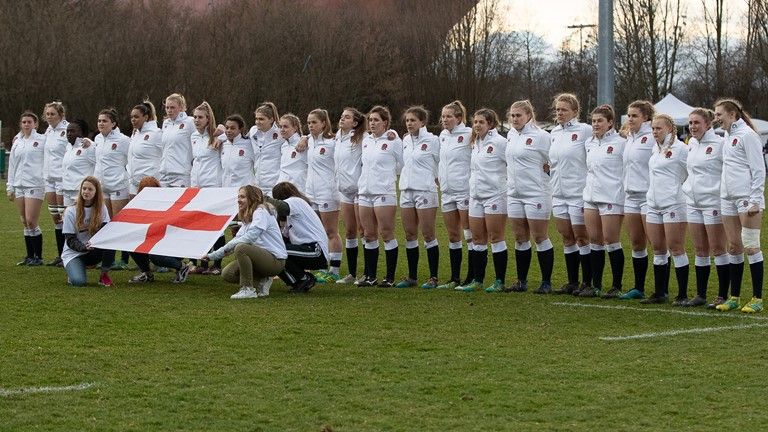 England women rugby announce five Loughborough College players amongst U20 side for France
Ahead of the second clash against France Women U20 on Saturday 16 March, England Women U20 head coach Jo Yapp has today named a match day squad which includes five Loughborough College rugby players.
Bryony Field, Ellen Ramsbottom, Anya Richmond and Amelia Harper helped England Women defeat Army Women 35-5 in February, with the quartet all amongst the starting XV and Jodie Mallard non-playing reserve.
The five players will once again join the England side when they host France at Newbury RFC this weekend, with Loughboorugh College sport student Amelia as vice-captain.
National hairdressing prize goes to Loughborough College for second year
Loughborough College has scooped a national hairdressing competition top prize for the second year in a row.
Hollie Guest impressed judges after lining up against no fewer than 18 winners from across the country at the prestigious Association of Hairdressers and Therapists 2019 final at the Winter Gardens in Blackpool.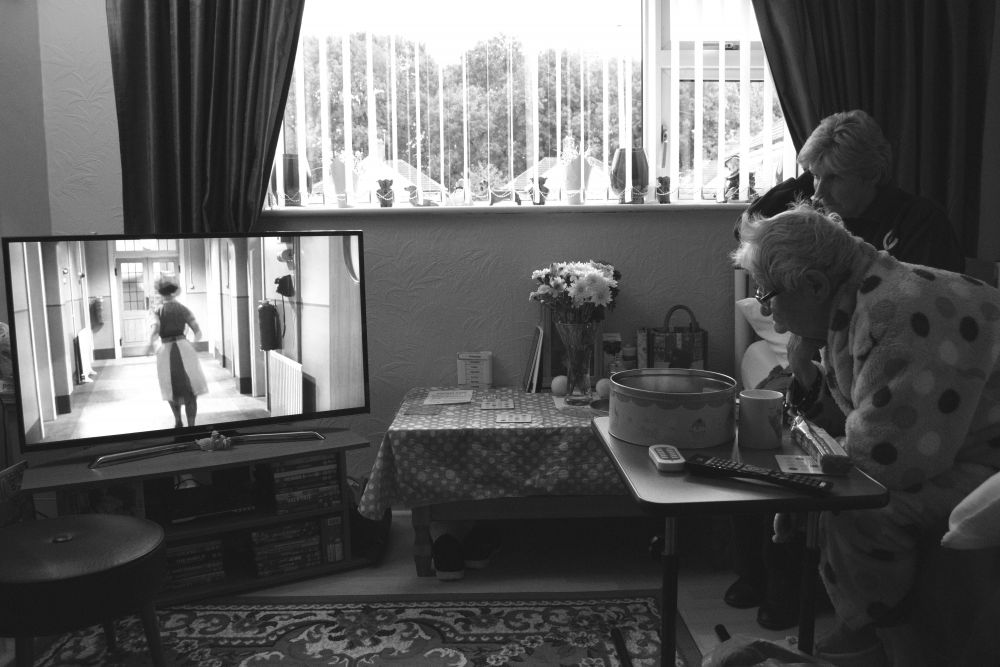 Loughborough College student photograph selected for major exhibition
A poignant moment captured by a Loughborough College student has been selected to appear in a major photography exhibition.
With 316 submissions from 132 young photographers, an expert panel chose Hathern Widdowson's black and white image of her great grandmother as amongst the 22 best works for the Format 19 exhibition at the LCB Depot in Leicester.
The 17 year old Loughborough College art and design student interpreted the theme Forever/Now with a series of photographs of her great grandparents.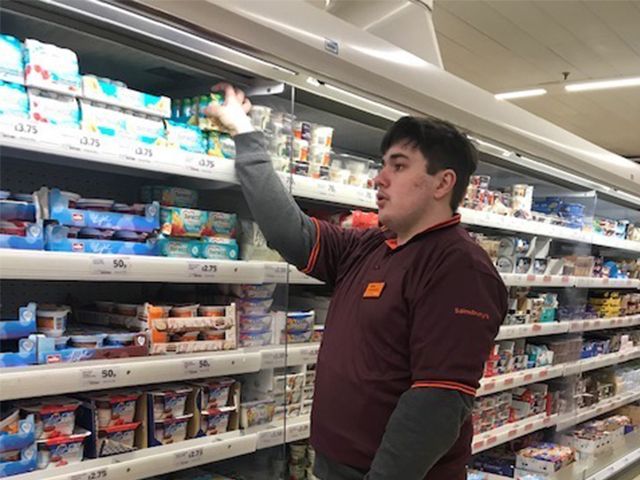 Sainsbury's has 'nothing but praise' for Loughborough College students
Sainsbury's supermarket has said it has nothing but praise for two Loughborough College students who joined them for work experience.
Callum Lynch and Shivan Sharma, who are part of the College's Transitions programme, so impressed the retailer in Loughborough that they are eager to welcome more students for work experience.
Manager Nigel Dean said: "The whole team were very complimentary.
"One of our colleagues, Michael, was Callum and Shivan's buddy for the week and he had nothing but praise for both individuals.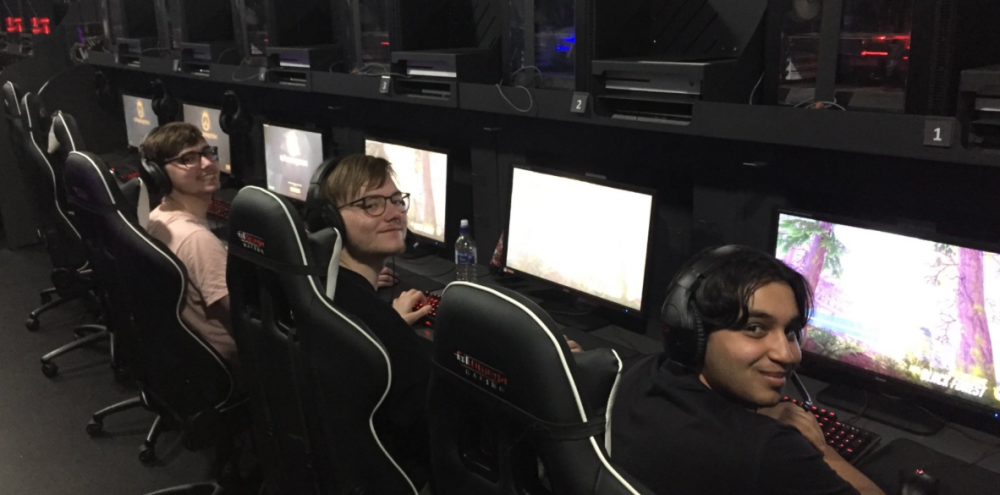 Loughborough College games development students face off at eSports final
Loughborough College has gone head to head with gamers from across the region at a Ukie 2019 eSports final.
The games development students competed in the flagship video games event, organised by the country's only trade body for the UK games and interactive entertainment industry.
Join us at an Open Day
Book your place at one of our undergraduate Open Days
Next Open Day:
Wednesday 10th April
4:00pm - 7:00pm
Register