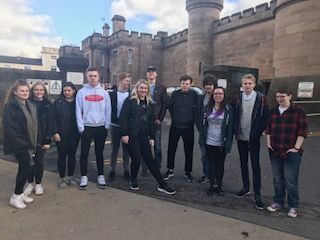 Loughborough College Public Services students taken behind scenes for prison service insight
Loughborough College has been taken behind the scenes at HMP Leicester to gain a first hand insight into a career in the prison service.
High level support from the College has seen increasing numbers of Public Services students successfully securing positions in the service – and the group were thrilled to unexpectedly encounter a former classmate on duty.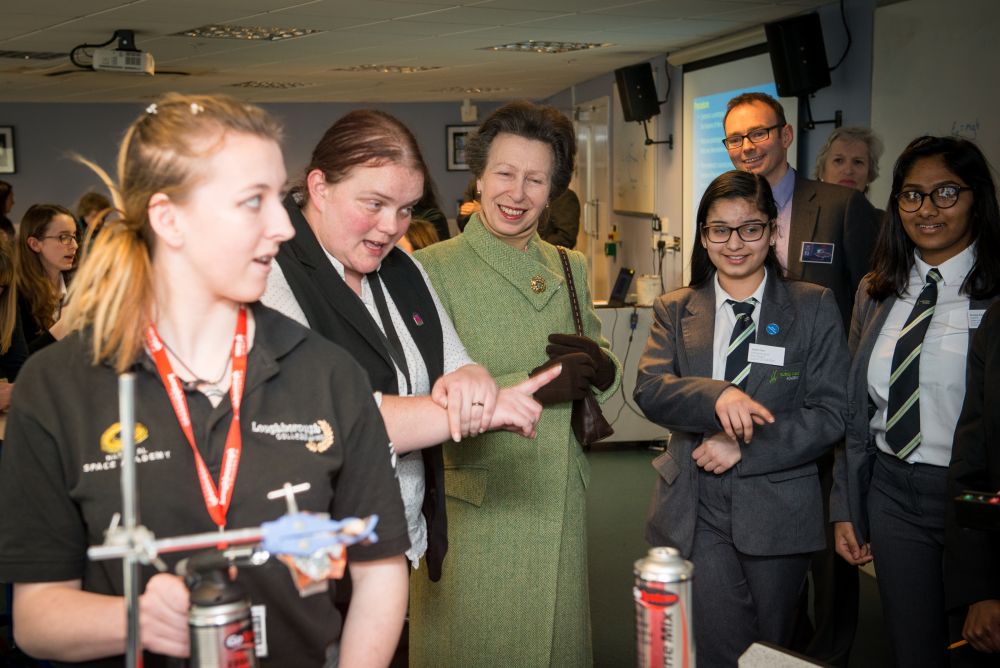 Princess Anne hears from Loughborough College Space students Abi, Katie and Hannah at WISE initiative launch
Princess Anne has been talking to Loughborough College space students Abi Burton, Katie West and Hannah Coleman about raising the profile of science and engineering amongst females.
The Princess Royal is patron of the Women in Science and Engineering Campaign (WISE) and joined a master class where Abi, Katie and Hannah were sharing their experience from the unique Space Engineering programme launched by Loughborough College in association with the National Space Academy.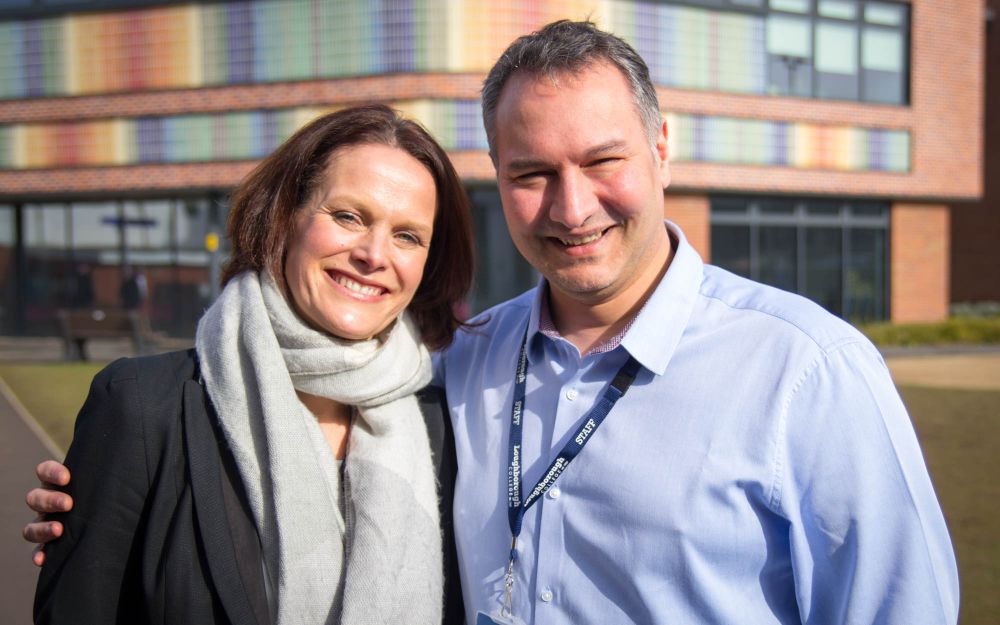 Businesses praise boost from new in house training offered by Loughborough College
Businesses across the region have praised the boost offered by new in house training from Loughborough College.
Working directly with a range of small and medium-sized companies as well as with organisations to identify their needs, the College is creating and delivering targeted support designed to enhance staff skills and aid productivity.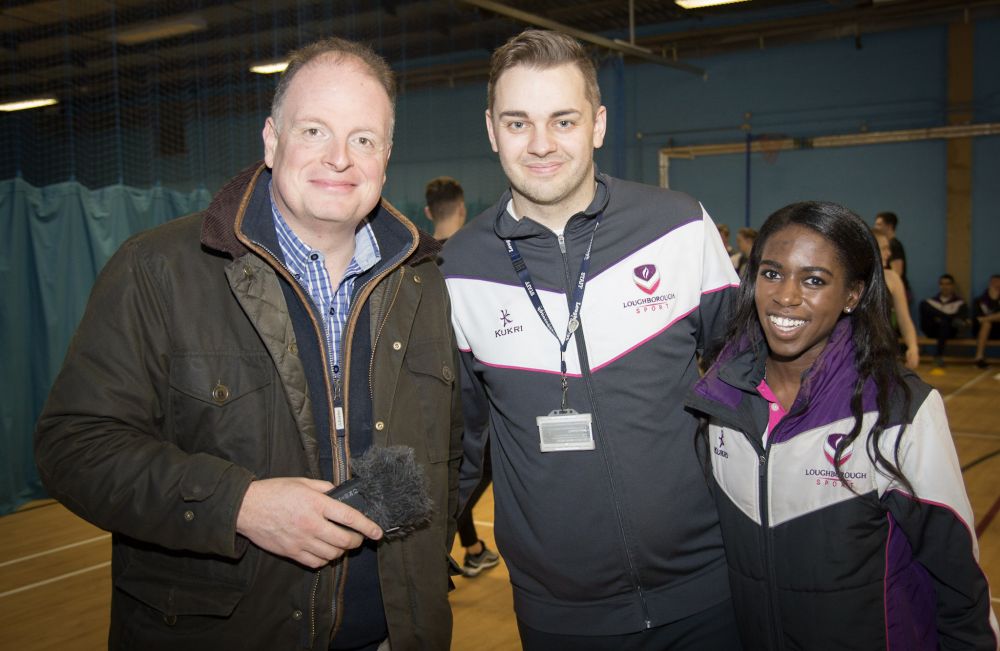 BBC radio highlights Loughborough College 24 hour Sportathon for Sport Relief
BBC radio has today been highlighting Loughborough College's massive 24 hour Sportathon in aid of Sport Relief.
Ben Jackson dropped into the round the clock event which saw more than 300 students and staff taking part in non-stop activity at the College involving 40 different sports to raise funds for the charity.
The Radio Leicester presenter watched the sportathon in action and heard from Loughborough College sport students as well as FE Sport curriculum lead Danny Lee and College Sports Maker Tara Burgess.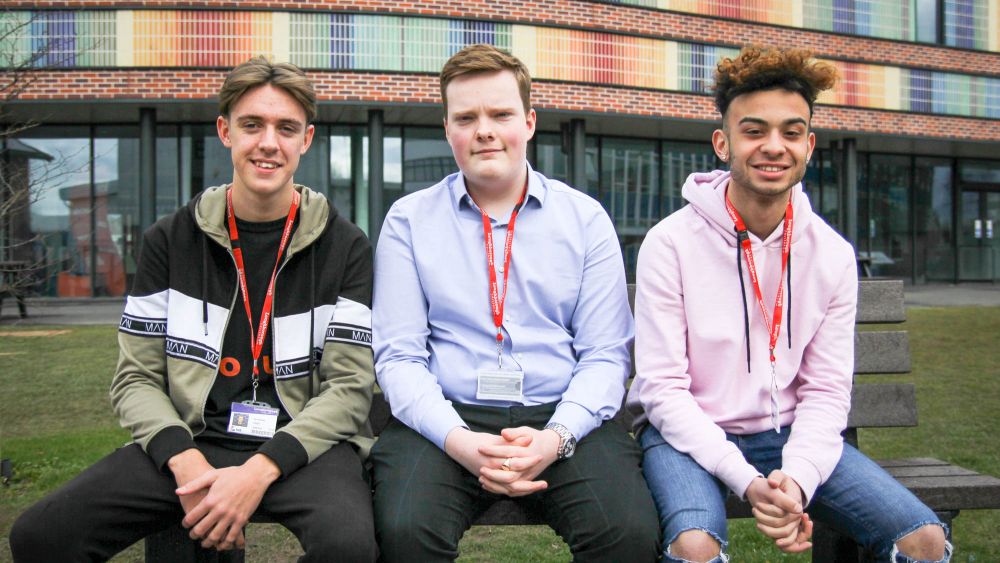 Loughborough College student receives job offer after impressive work experience performance
Loughborough College students have earned praise for their outstanding performance on work experience with a local employer – with one impressing so much he has been offered a job.
Ben Wheeler and Reece Halford, who study Creative Media and Charlie Bolton, who is working towards his Extended Diploma in Business, were all given the opportunity through the College-based REED NCFE team to develop a range of skills with Loughborough-based Tranquil Plants.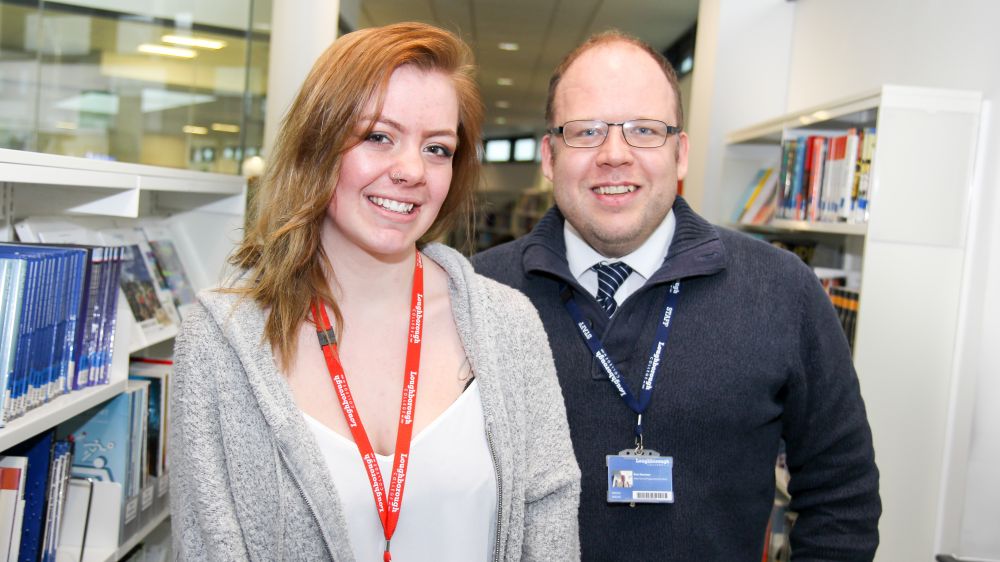 Loughborough College Student Wins University Scholarship Award
A student from Loughborough College has been successful in Aberystwyth University's Entrance Scholarship competition.
Bethan Evans, 17, who lives in Loughborough and studies A-levels in Geography, History and English Literature with the College, was awarded an Open Scholarship based on her strong performance in specialist exams.
"I went to an open day at the University and really liked it so when I found out Geography, which I planned to apply for, was one of the subjects where you could sit exams which might earn you a scholarship, I jumped at the chance.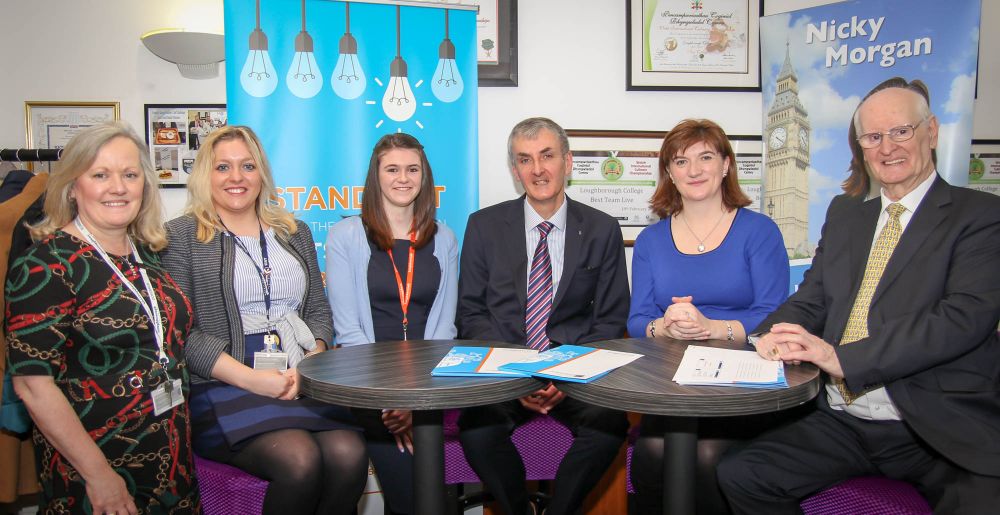 Loughborough College welcomes Nicky Morgan MP and Chamber of Commerce and Trade
Loughborough College this morning welcomed Nicky Morgan MP and the town's Chamber of Commerce and Trade – and welcomed the opportunity to showcase its Ofsted Oustanding-rated apprenticeships.
BBC radio live as Loughborough College prepares to unleash a 24 hour Sportathon for Sport Relief
BBC radio was live at Loughborough College this morning with preparations underway to unleash a massive 24 hour Sportathon in aid of Sport Relief.
Helen McCarthy heard how more than 300 students and staff are expected to take part in non-stop activity involving 40 different sports at the College to raise funds for the charity.
As Loughborough College Sport's Danny Lee prepared to start the clock at 9.00am he was joined by students Charlotte Cooper and Ethan Ballentyne to talk to the Radio Leicester presenter.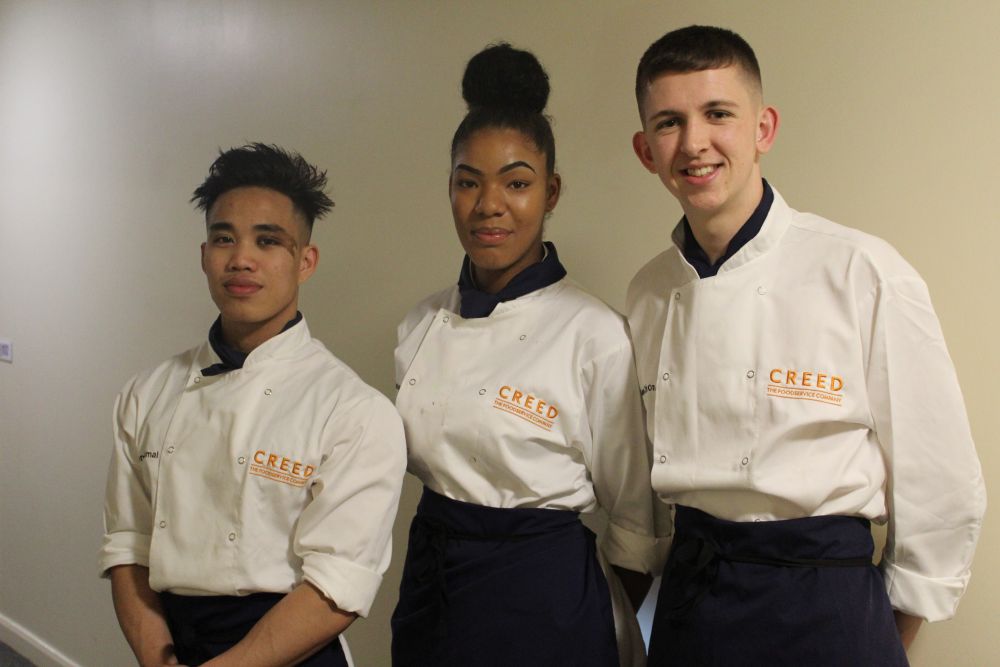 Bronze for Loughborough College chefs at top national competition
A cook-off in front of a live audience for the London final of a prestigious national competition has seen Loughborough College chefs scoop bronze.
It was the third consecutive year the College had reached the Grand Final of the Country Range Student Chef Challenge - their 2016 win earned them a coveted place at the International Culinary Olympics.
Lewis Dobson, Lechaie McManus and John Nismal went head to head against nine other teams from across the country for the 2018 showdown at Hotelympia, the biggest event in the UK culinary calendar.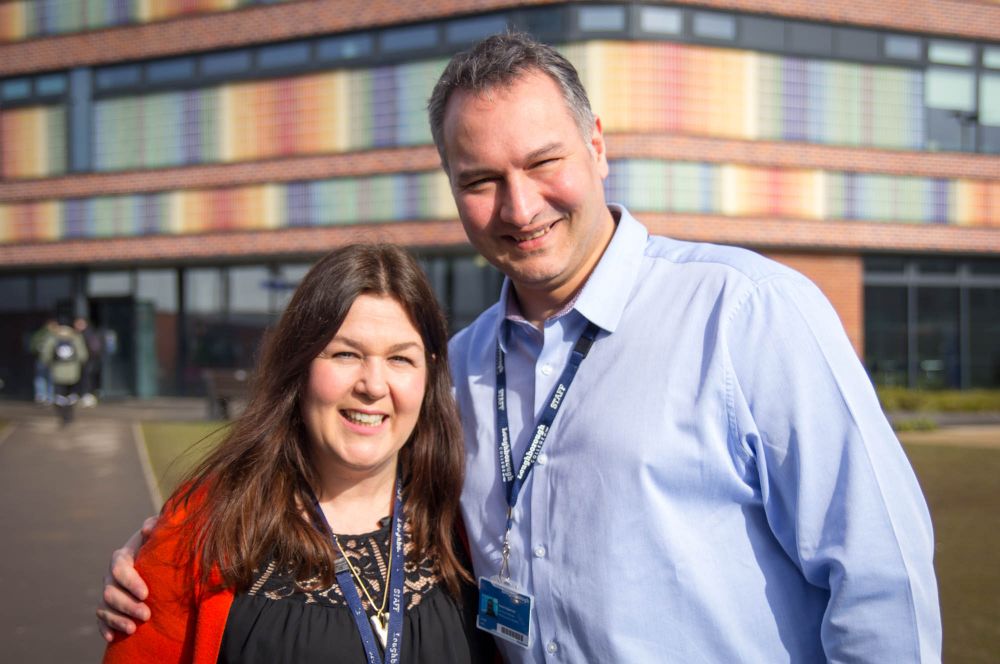 Loughborough College celebrates seventh consecutive year of commendations from leading international marketing and business organisation
A leading international marketing and business organization has commended Loughborough College for the seventh year in a row.
The Chartered Institute of Marketing congratulated the College on its success in receiving two commendations and thanked its staff, tutors and students for their hard work and commitment.