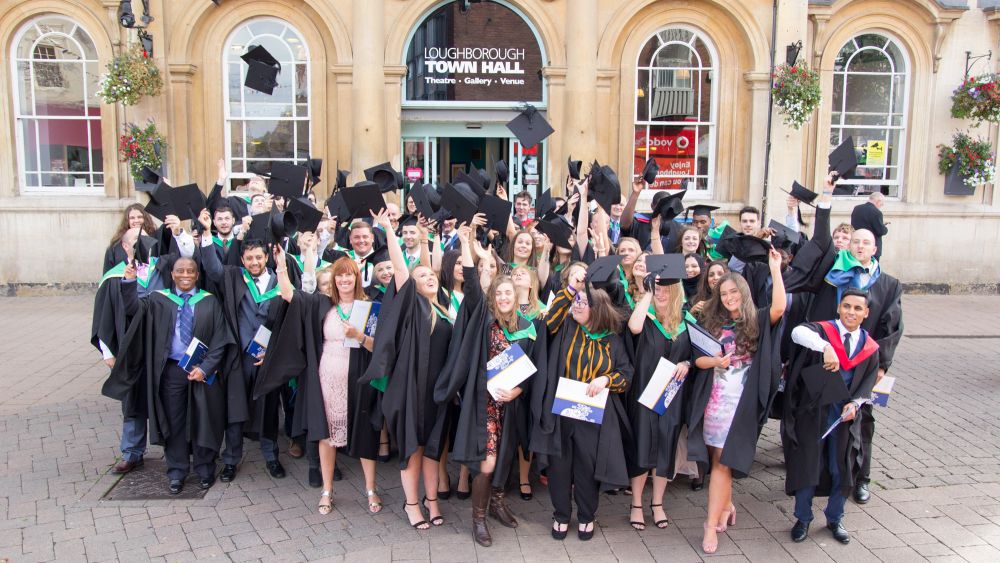 Hats off to 2018 Loughborough College graduates
More than 900 students, distinguished guests, family and friends gathered to celebrate at the Town Hall this week for Loughborough College's 2018 graduation ceremonies.
Former soldier graduates and says Loughborough College was light at end of tunnel
A former soldier has called Loughborough College, "a light at the end of what was a very dark tunnel" after being awarded his degree this week.
Jonathan Murray graduated from the College with a BA (Hons) in Leadership and Management and delivered a heartfelt and inspirational speech at the Town Hall ceremony.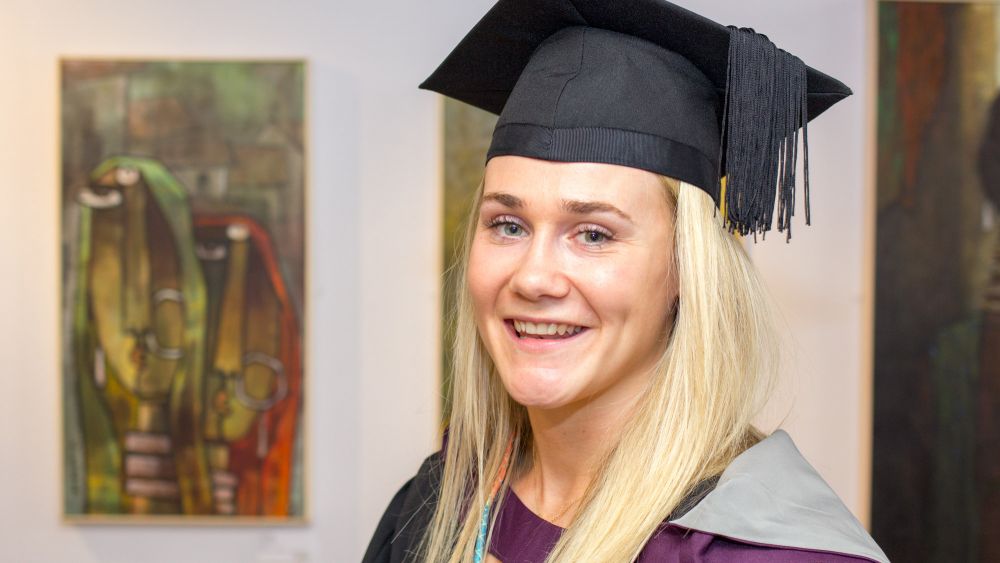 World cup, Olympic and Commonwealth rugby player Megan Jones graduates from Loughborough College
Rugby star Megan Jones was thrilled to graduate from Loughborough College this week – completing her degree while representing England at the World Cup, Olympic and Commonwealth Games.
Megan , who was awarded a BSc (Hons) in Sports Science with Management at the Town Hall ceremony, says she could not have achieved so much academically as well as in her sport if not for the support she received from Loughborough College.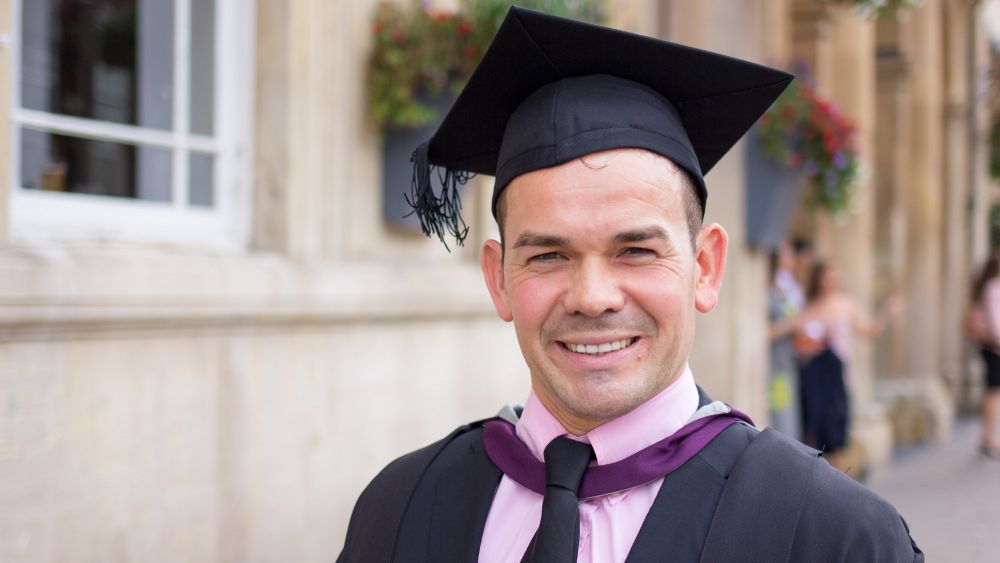 Successful app set for national impact grew from Loughborough College degree
Lee Quinn has praised Loughborough College for its part in the development of a successful app gaining national recognition.
Lee received his BSc in Sports Coaching at this week's town graduation ceremony and says the app grew out of his degree studies with the College. The father of two was also named as Outstanding Achievement award winner, following hot on the heels of Lee's 2018 Young Enterprise Award win for his presentation of Capacity app at the national finals.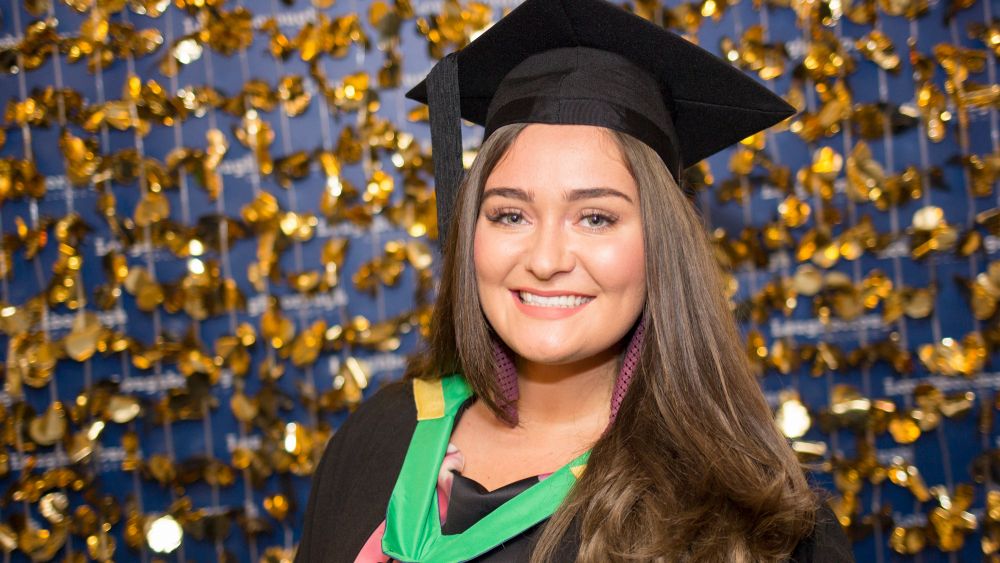 Loughborough College graduation makes it a double award winning year for Emma
Loughborough College graduation this week marked a double award-winning year for Emma Dibb.
After receiving her Foundation Degree in Business and Management with Distinction at the Loughborough Town Hall ceremony, Emma was once again called to the stage to accept the Overall Foundation Degree Student of the Year Award, alongside fellow graduate Courtney York.
The accolade followed Emma, 22, being named as 2018 Entrepreneurial Student of the Year as part of the Young Enterprise Start-Up Company of the Year competition.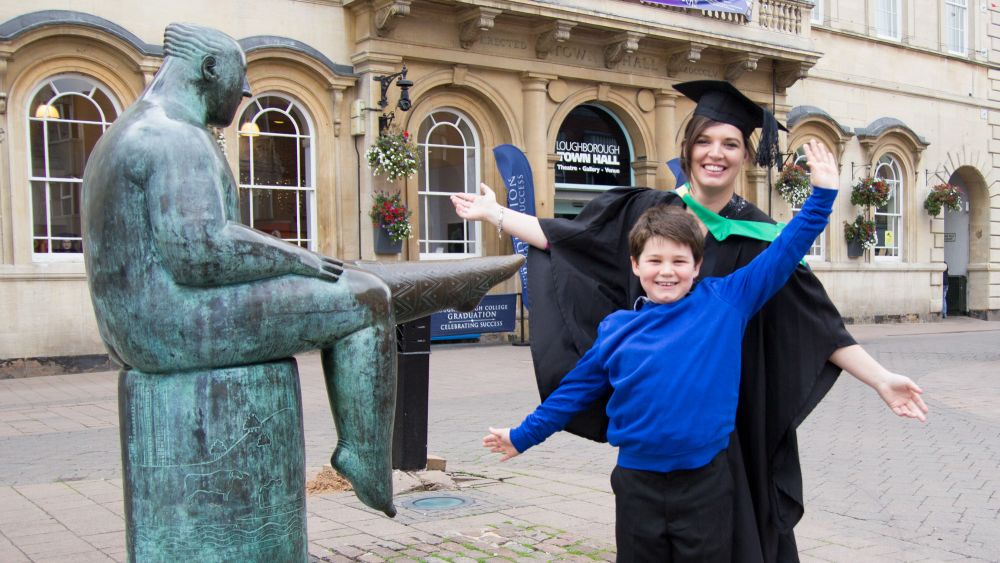 Samantha graduates from Loughborough College with hope of inspiring others
Graduation from Loughborough College marks a high point in a long and determined journey for Samantha Taylor – which she hopes will inspire others.
After being awarded a BA (Hons) in Leadership and Management Samantha returns to her position as an HR advisor for Butlins in Skegness but her career ambitions will also see her continue her studies.
"I wanted to get a degree and at 30 I have finally earned my place in the family hall of fame," jokes Samantha. "My degree has undoubtedly helped me progress and I am not stopping yet.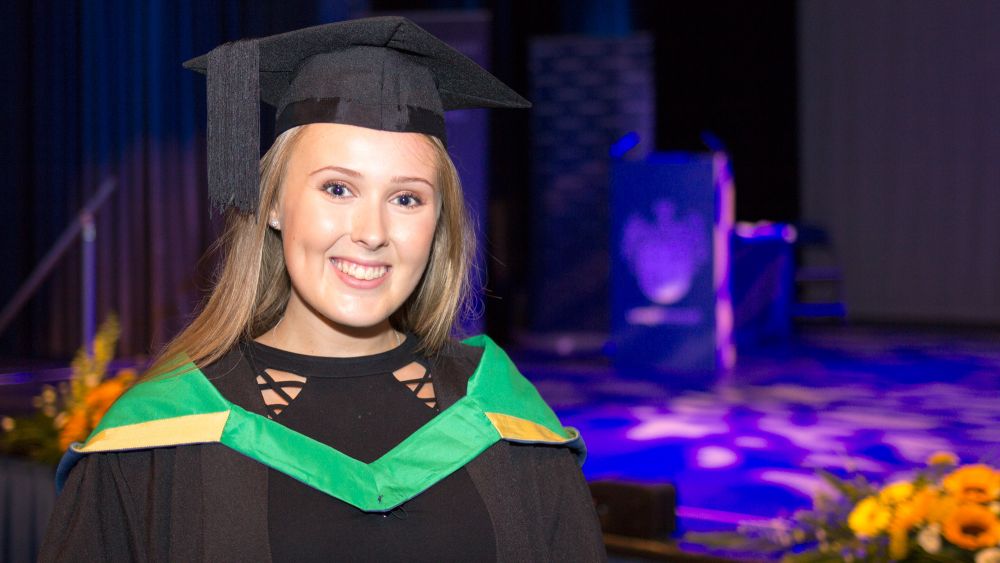 Degree at Loughborough College helps Courtney become roaring success
Courtney York is set to become a roaring success – after being awarded a degree by Loughborough College and securing a job with Leicester Tigers.
The 21 year old was awarded her degree in Event Management at today's graduation ceremony before being jointly named Foundation Degree Overall Student of the Year alongside Emma Dibb.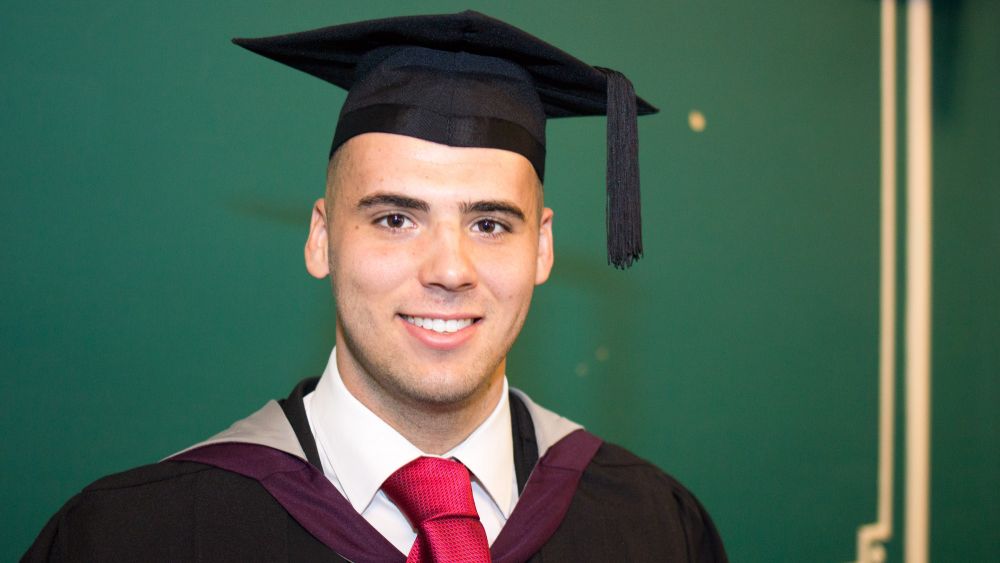 Loughborough College graduate competed at Commonwealth Games during final degree year
Taylor Campbell was thrilled to be awarded his degree at today's Loughborough College graduation - in the same year he represented Great Britain at the Commonwealth Games.
The 22 year old graduated with a BSc in Sports Science with Management less than five months after returning from competing in the hammer throw on Australia's Gold Coast.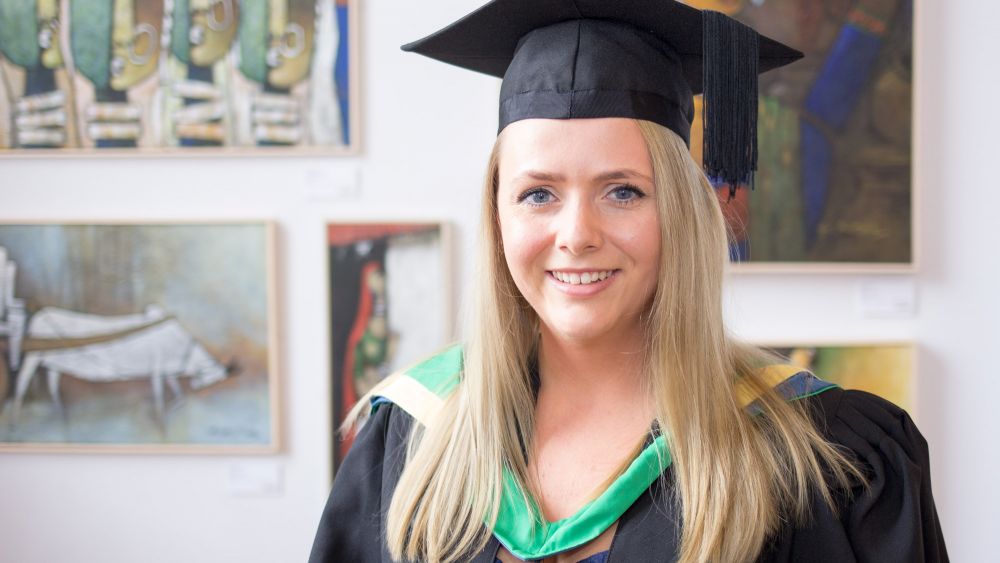 First class honours tops year of milestones for Loughborough College graduate
Graduating from Loughborough College with a First Class Honours degree tops a year of milestones for Stephanie Weyman.
Receiving the Leadership and Management BA (Hons) degree class as well as an award for Outstanding Academic Achievement is itself outstanding - but is all the more remarkable for having been achieved in a final year which also saw the 25 year old lead a team at work, buy her first home and get married.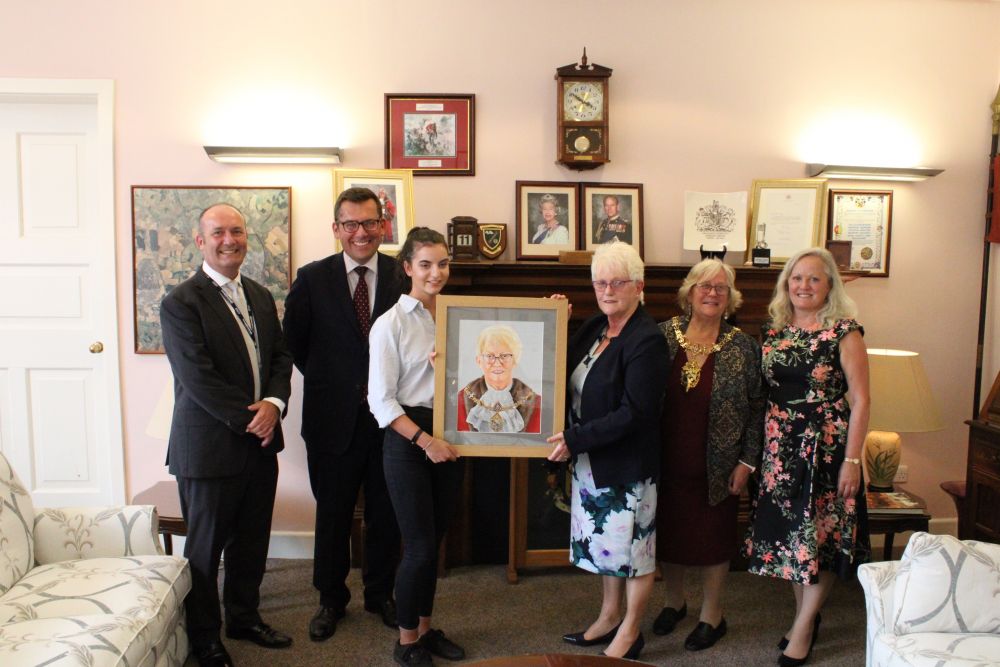 Official unveiling for Mayor portrait by Loughborough College student
A portrait of the former Mayor of Charnwood, painted by a Loughborough College student, has been officially unveiled.
Charnwood Borough Council commissioned Catherine Hewitt, then 17 and studying art with the College, to produce the portrait and it was revealed to Cllr Pauline Ranson for the first time at a special event this week.
"I felt very privileged to have been given such a major commission and proud to have the opportunity to present it to the former Mayor," said Cat.