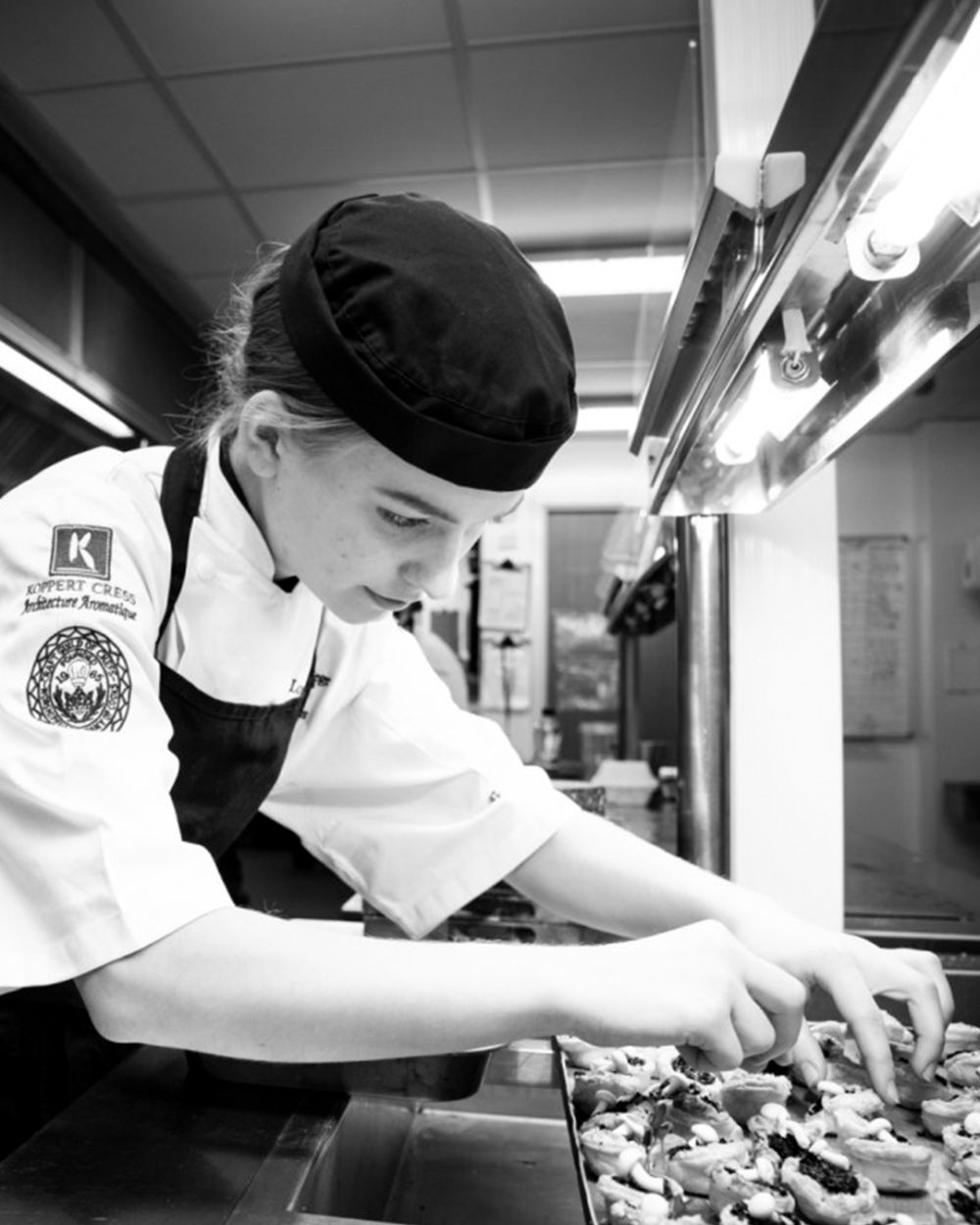 Restaurant's £30,000 revamp celebrated with official opening
Guests were treated to cracking Christmas canapes, drinks and a tour of kitchens at a special event to officially mark the £30,000 revamp of the Radmoor Restaurant at Loughborough College.
The revamp was possible due to a generous £30,000 grant from The Savoy Educational Trust and has meant the College can strengthen the quality of the Radmoor training restaurant with new flooring, a modernised bar area and improved dining area.
Guests included food writers and journalists, representatives from partners who work with the College, staff and College governors.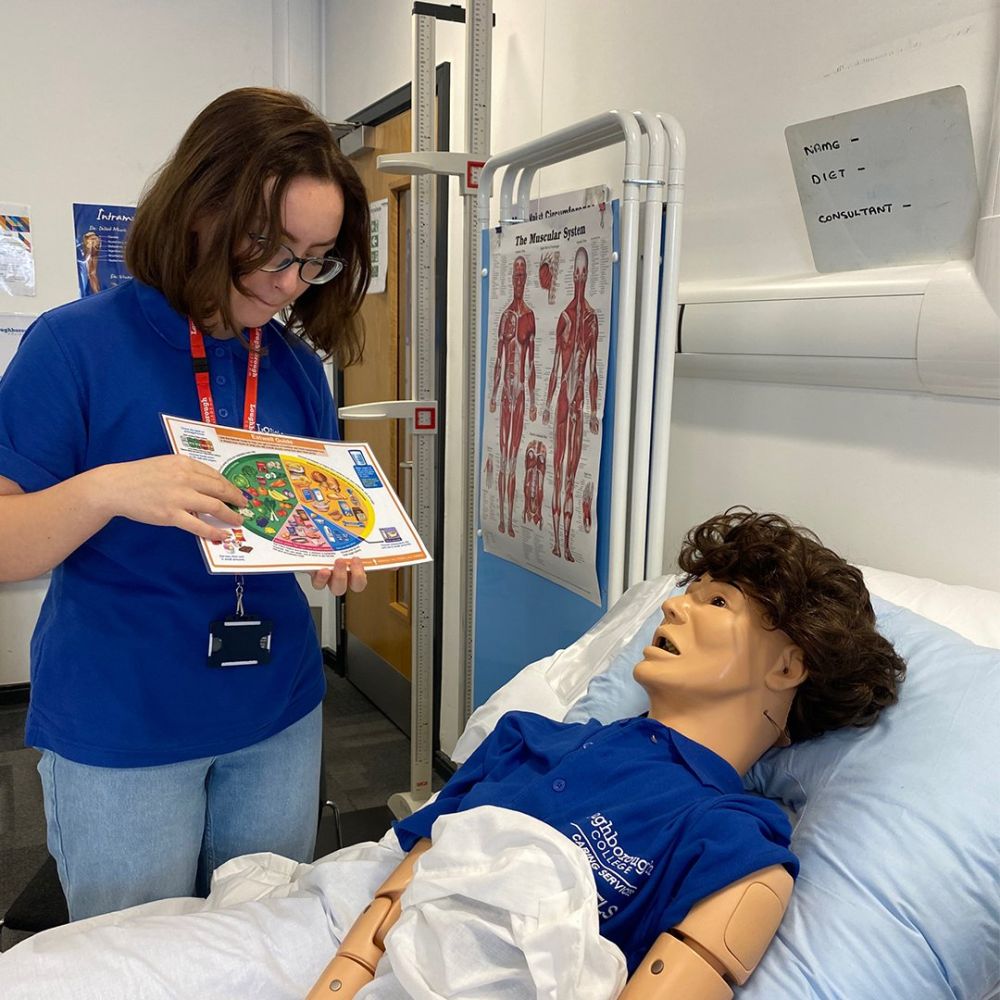 College Trio Scoop Medals in World Skills Competition
A Loughborough College student scooped gold and two others won medals in the UK's biggest skills competition.
Grace Burton, 17, of Loughborough, won gold in the health and social care section of WorldSkills UK following a seven-month process of regional heats and intensive training before going head-to-head with the best of the best earlier this month.
Catering student Rosie Thompson, 19, from Leicester, won silver in the foundation catering skills section while classmate Samantha Watkins, 18, from Loughborough, won bronze in the main culinary arts section.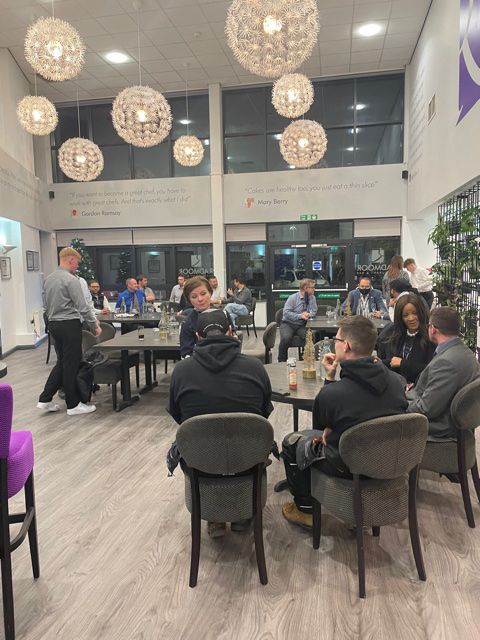 Loughborough College says 'thank you' to top employers
Employers who played a key role in supporting students and the development of Loughborough College's T Level curriculum were thanked at a special event. 
The T Level Celebration event was held at the College's Radmoor Restaurant for a host of top employers, staff and students to network and plot future collaborations. 
Our employers included City Electrical, Flotec Industrial Limited, BEG UK, Preci-Spark, AVENS and Firth Electrical.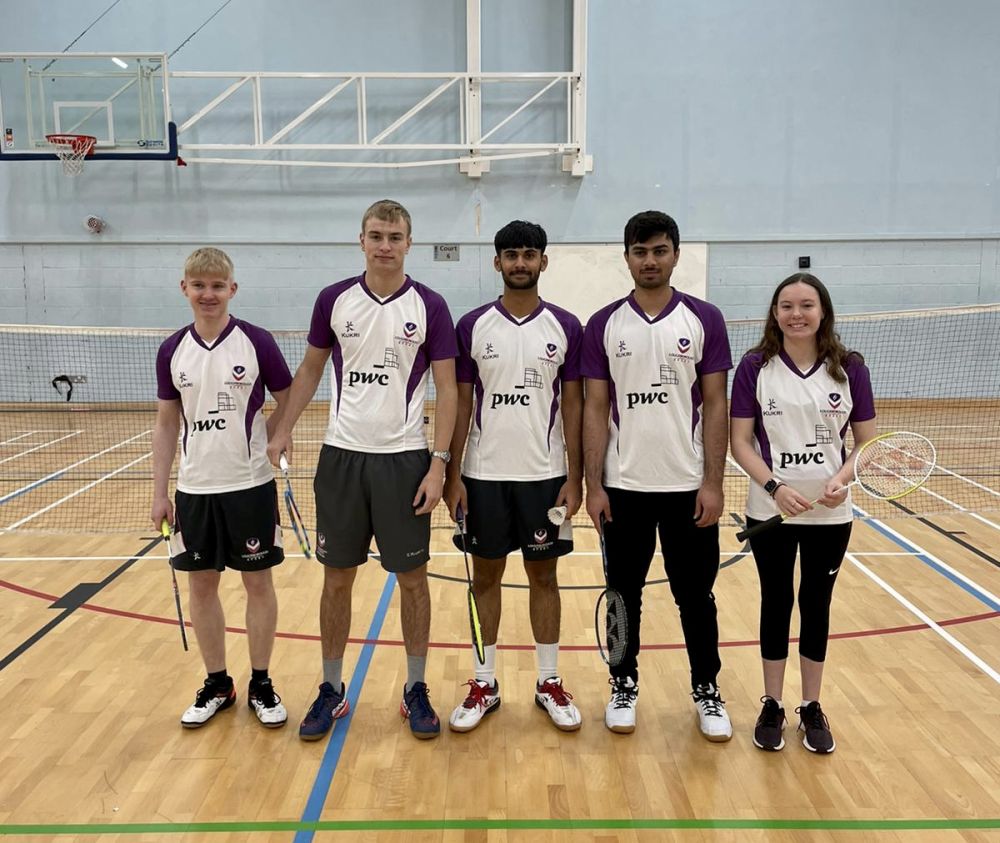 All conquering Loughborough Sport to represent the region in national finals
Exceptional students helped Loughborough College sweep to victory in a range of sports during a major regional tournament.
The College's Women's Volleyball Academy and the Women's Rugby Academy 7s were crowned East Midlands Champions and will represent the region in the Association of Colleges Sport national finals next April.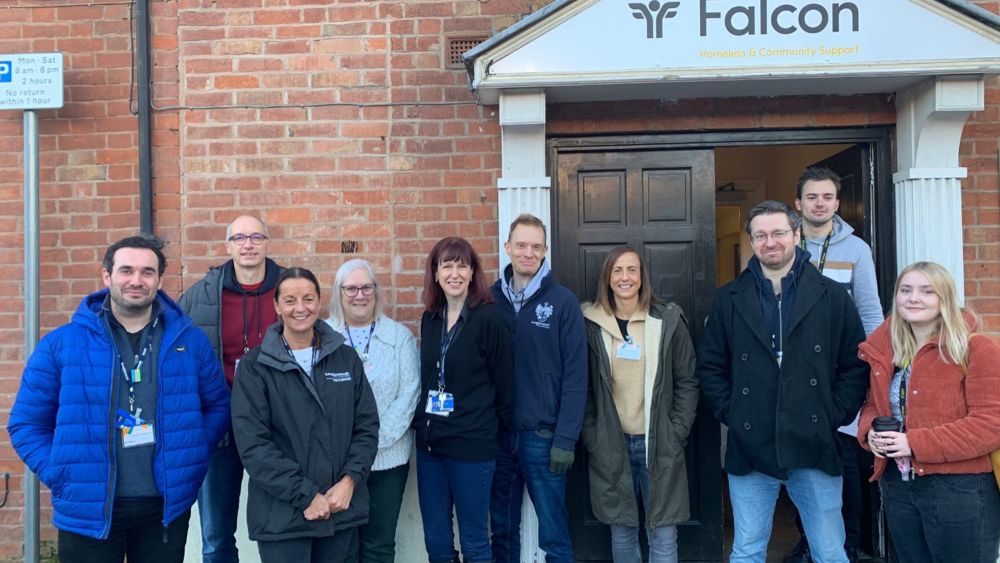 College team volunteers to help homeless in Charnwood
A team from Loughborough College has donated a day to help a Charnwood charity which provides vital support for homeless families and vulnerable people.
The team of managers volunteered their time to work on a range of tasks, from painting and gardening to cleaning and sorting donations, for Falcon Support Services in Loughborough.
The work was part of the College's Good for Me, Good for FE campaign which it jointly launched with two other colleges to promote volunteering and donations in the further education sector.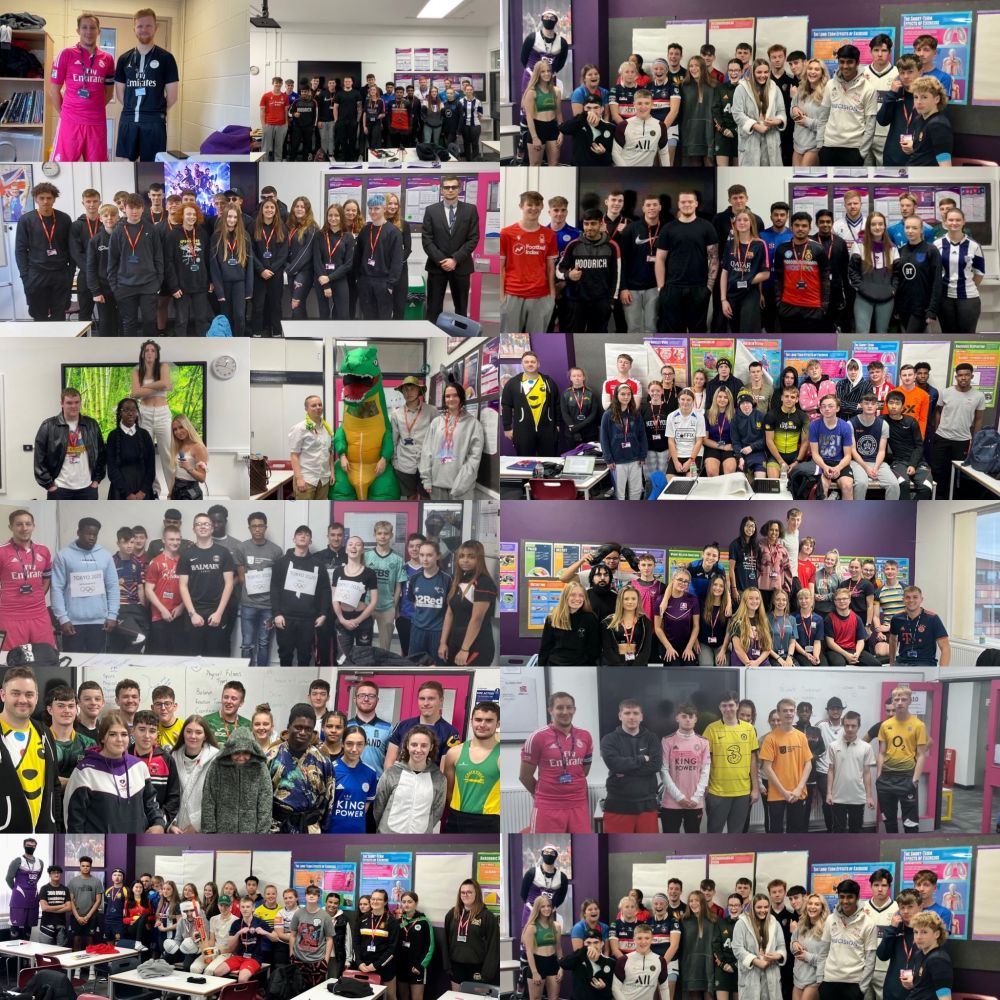 Staff and students raise more than £1,300 for Children in Need
Fundraisers at Loughborough College have raised a fantastic £1,304 for BBC Children in Need after a three-day blitz of activities on campus.
More than 500 staff and students from the College's FE Sport department got involved by spending three days on campus in the 'full kit' of their specialist sport, wearing onesies/PJs, garish colour matches or clashes, fancy dress or clothes to represent their favourite movies.
The latest fundraising tally means Loughborough College has raised a phenomenal £15,000 for Children in Need over the last 10 years.
Trainee barbers style it out in a masterclass with Kenchi Blade
Student hair stylists at Loughborough College aim to be a cut above the rest after learning from one of the world's top producers of authentic handcrafted Japanese blades.
Ken Bose, Kenchi Blade expert, led a presentation and demonstrated how to hold and maximise the traditional craftsmanship of the blades, scissors and combs to achieve a desired cut and finish.
The workshop honed in on Health and Safety tips which ensured our Level 3 Barbering students understood the right procedures when cutting hair to keep them and their clients safe.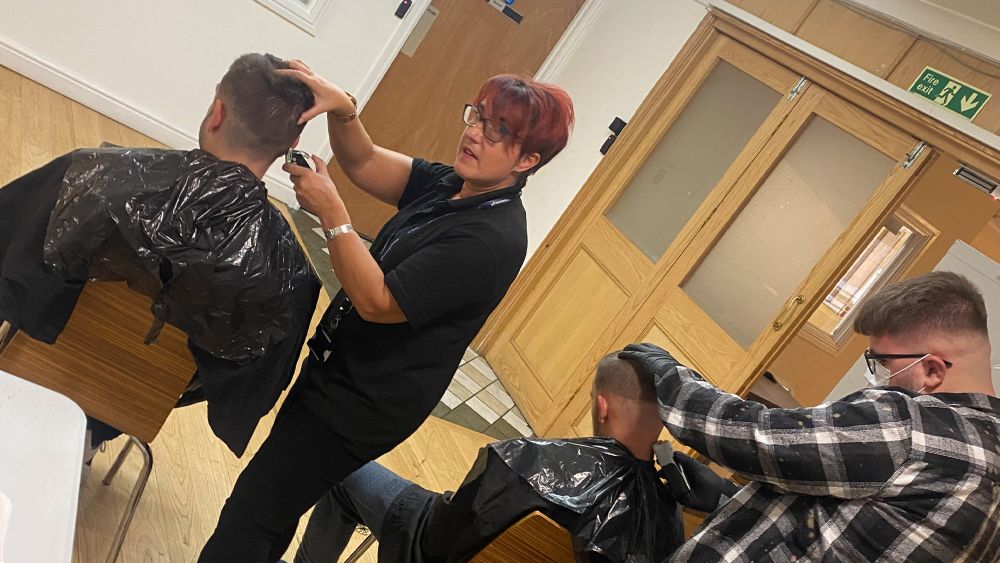 College team gives free haircuts to help homeless
A lecturer and student team from Loughborough College donated a day of time to provide free haircuts at a charity which supports homeless families.
Lecturer Kerrie Mooney and student Charli Flower, who is studying Level 3 Barbering, worked with at least a dozen 'clients' during the day at Falcon Support Services in Loughborough.
The College is jointly spearheading Good for Me, Good for FE - a national volunteering campaign in the further education sector – which encourages staff and students to donate time, food and money to local causes.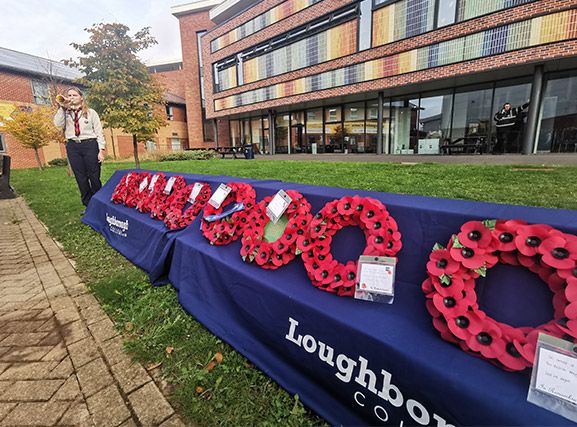 Hundreds mark Remembrance Day on campus
Hundreds of staff and students turned out to mark Remembrance Day at a special wreath-laying ceremony at Loughborough College on 11th November.
The ceremony marked the 11th hour of the 11th day of the 11th month, when fighting ended in the First World War, and also to remember the brave service people who gave their lives fighting in conflicts around the world.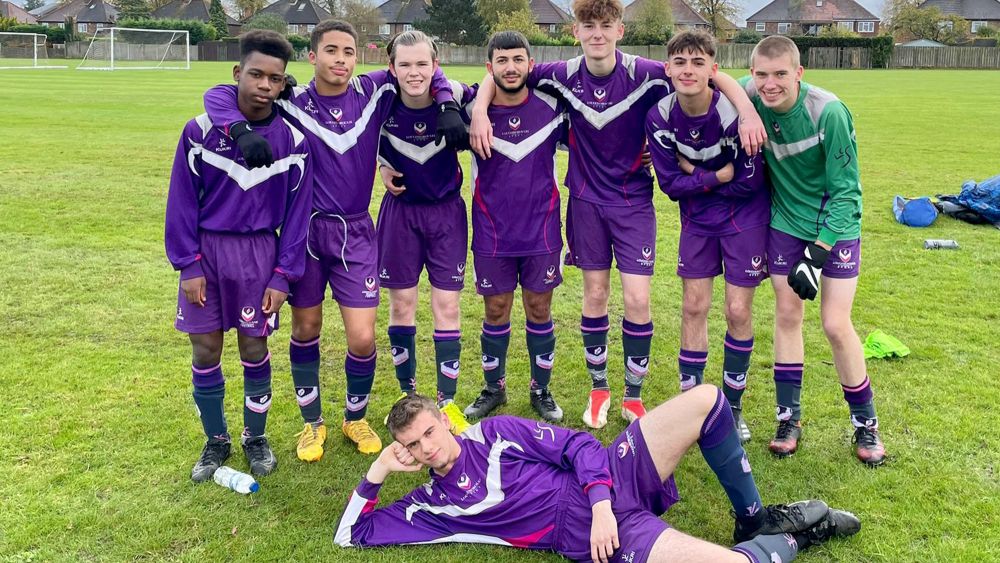 Double delight for Loughborough College footballers
Loughborough College football teams have been crowned East Midlands champions in two different competitions and will now represent the region in the national championships.
The College's first-ever Pan Disability Football Team beat Lincoln College, Leicester College, Nottingham College and Linkage College to clinch the East Midlands championship on 3rd November. They will now represent the region in the Association of Colleges (AoC) national championships in April 2022.