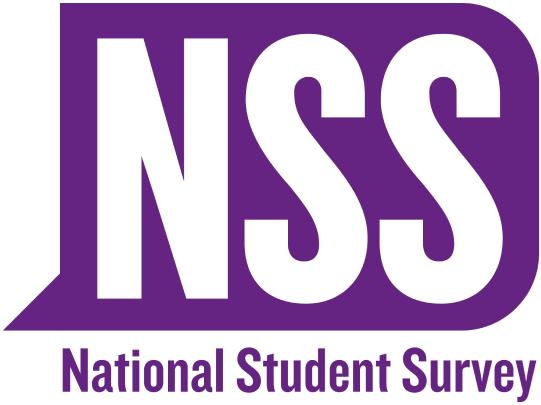 Proud to achieve 100% student satisfaction in the National Student Survey 2020 - 2021
Loughborough College is excited to be able to offer our new BEng (Hons) degree in Sustainable Engineering validated and awarded by Loughborough University. This is a prestigious opportunity to study for a degree awarded by one of the premier engineering universities in the supportive environment of Loughborough College.
Awarded by:

The degree will cover all the fundamental principles of mechanical and electrical/electronic engineering, with each aspect – ranging from fluid mechanics and thermodynamics to power transmission and microcontrollers – being focused on the impact of products, systems and processes on the environment and on making those products (and their manufacture, packaging and distribution) more sustainable. The latter stages of the course will cover cutting-edge 21st century technologies – smart materials, smart manufacturing, Internet of Things, Industry 4.0, simulation and virtualisation – mainly through problem-based learning.
Year 1:
Engineering Mathematics
Sustainable Engineering Design
Fundamental Professional Skills: CAD and Programming
Mechanical Principles
Electrical Principles
Electronic Principles
Year 2:
Power Electronics
Smart Materials
Automation, Robotics and Mechatronics
Renewable Energy
Virtual Engineering and Simulation and Project Management
Enterprise and Innovation
Year 3:
Systems and Control
Smart Manufacturing
Smart Energy Networks
Sustainability and Environmental Engineering
Independent Project
CCC at A Level (including Maths or Physics) or MMM in an Engineering related BTEC (including Further Maths).
GCSE Maths and English Grade C level 4, GCSE Science/physics or chemistry Grade C or level 4
Progression
Opportunities
Graduates will not only be skilled in the design of sustainable products, systems and processes but they will also be skilled in developing their own knowledge, essential for employment in the rapidly changing technological workplace.
Course Costs
Programme Costs (Per Year):
Full Time (FT):

UK / EU Residents:

£8,950

Non EU:

£12,500
The fees and information stated on this page are for the 2023/24 academic year and may change for the 2024/25 academic year. We will update fee and course information for 2024/25 as soon as it is available.
You may have to pay additional costs during your studies. A summary of the costs that you may be expected to pay, and what is included, while studying a course within the Engineering department are listed below:
DBS checks, where required, are included in the fees.
The cost of all assessments at first attempt are included in your course fees, but if you do not pass at first attempt you will be responsible for resit fees, at a cost of £40 per module.
The Engineering department run an annual field trip abroad and whilst this is not a compulsory part of the programme, it is educationally relevant. Students are asked to make a contribution towards the costs of this trip, normally around £200-250. Students will also be asked to make an additional contribution towards food, which varies depending on the duration of the trip.
The department runs a number of day trips and additional workshops/ qualifications, which students do not pay for. A refundable deposit may be asked for which is normally around £20. The deposit is refunded upon attendance/ successful completion of the course. There may be some food and drink costs and you should budget for day trips, which will vary depending on duration and venue.
All work is electronically submitted. You may need to provide a printed copy of your final dissertation and poster. The estimated cost for this is around £20-£25 per student in the final year.
Please click here for a full breakdown of our fees policy
What Next
It's great to read about a college and what it has to offer, but there's really no substitute for experiencing it at our open day.
Visit our Open Day
Our team of experts will be able to help answer any questions you have, from finance and funding to requesting a prospectus we've got you covered.
CONTACT US
Great!, you've found the perfect course, now find out how to apply and get start looking forward to starting studying with us!
HOW TO APPLY